Solo travel can seem like such a scary concept. To travel alone to a foreign land and be completely out of your comfort zone can feel intimidating, but it will also be one of the best things you'll ever do for yourself. I've been on several solo trips over the past 12 years, and each experience taught me something new about the world and myself.
I can't recommend solo travel enough!
I sat down with travel vloggers Nadine Sykora of Hey Nadine and Raya Encheva of Raya Was Here to discuss our experiences with solo travel. If you're thinking about going on your first solo trip and have concerns and questions, this blog post is definitely for you! From talking about solo travel fears and whether traveling alone is dangerous to the benefits of solo travel, this post covers a lot of what you want to know!
Here is what you need to know about solo travel: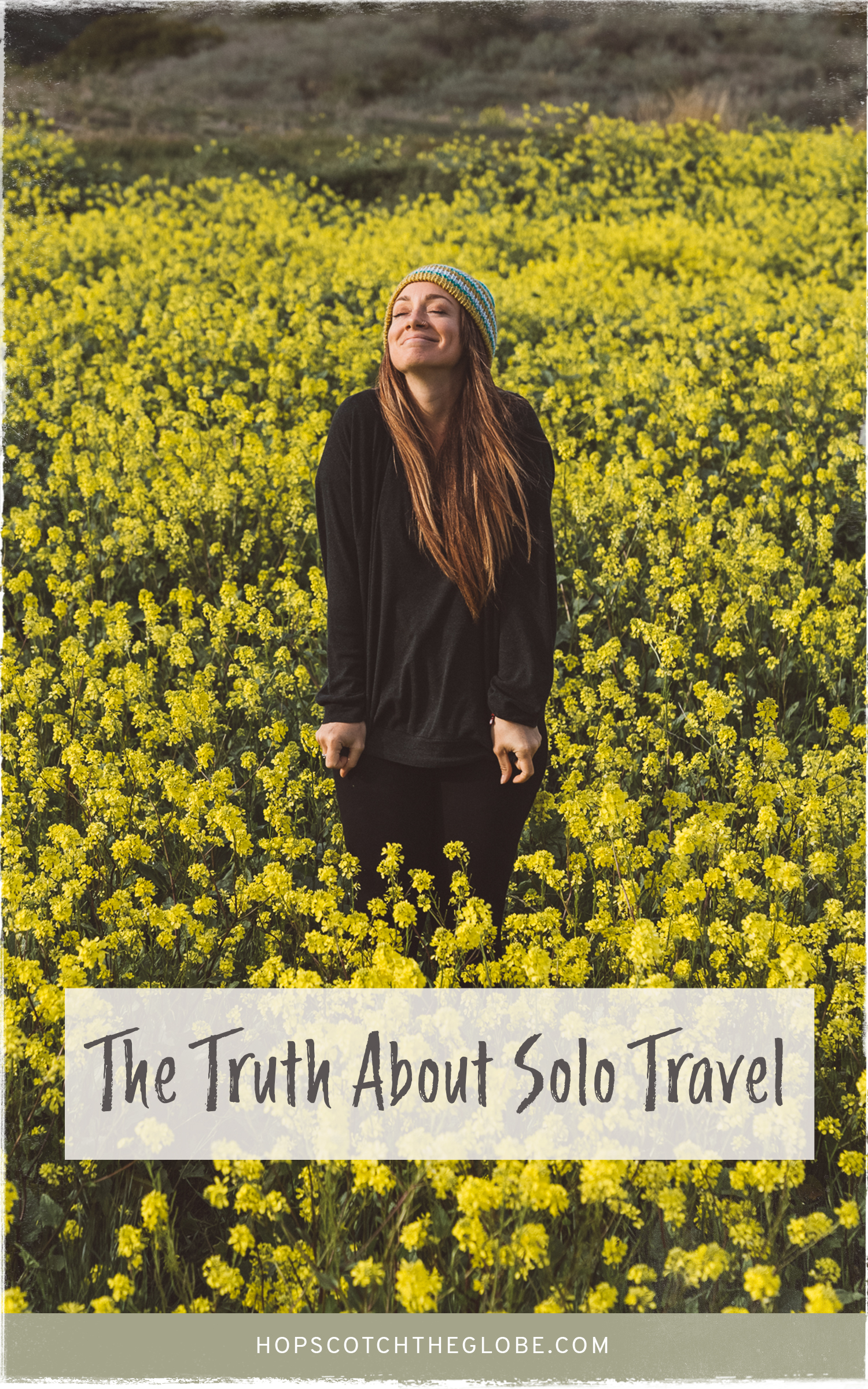 There are Many Ways to Travel Solo
There are many different types of solo travel. You can simply pack your bag and head out the door on your own. If you meet people along the way and decide to travel with them, that's great. But, you can also just go off and see the world all by yourself and on your own terms.
If that sounds scary, a good solo travel hack is to join a group trip. Although you'll meet other people, you decide to take that trip alone, rather than joining with someone you know. This way you still have the company of others but have the option to stick to yourself if you choose. Staying in hostels, volunteering on a local project, taking a class in your local destination, are also some of the other ways to meet people as a solo traveler.
Reasons to Travel Solo
Why did Nadine, Raya and I all decide to travel on our own? Apart from wanting a new challenge, no one else were as eager travel as we were. Our friends either didn't have the money or the time. That didn't stop us. The first thing you need to realize when you start traveling is that you can't let someone else's circumstances or personal decisions prevent you from taking your dream trip.
Never put your dreams on hold.
As Nadine says about her first solo travel experience in New Zealand on a working holiday, "I decided I was just going to go by myself. I wanted to do it so badly, and I couldn't wait for someone else to join me."
Even if you're in a relationship or have a family, I still encourage you to solo travel. While it may seem solo travel while in a relationship can jeopardize your partnership, it can also in fact make you a stronger couple. That's what solo travel did for Siya and I. And every parent can use time to themselves once in a while, without feeling guilty about it. Taking YOU time makes you a better partner and parent. That's what I've personally learned.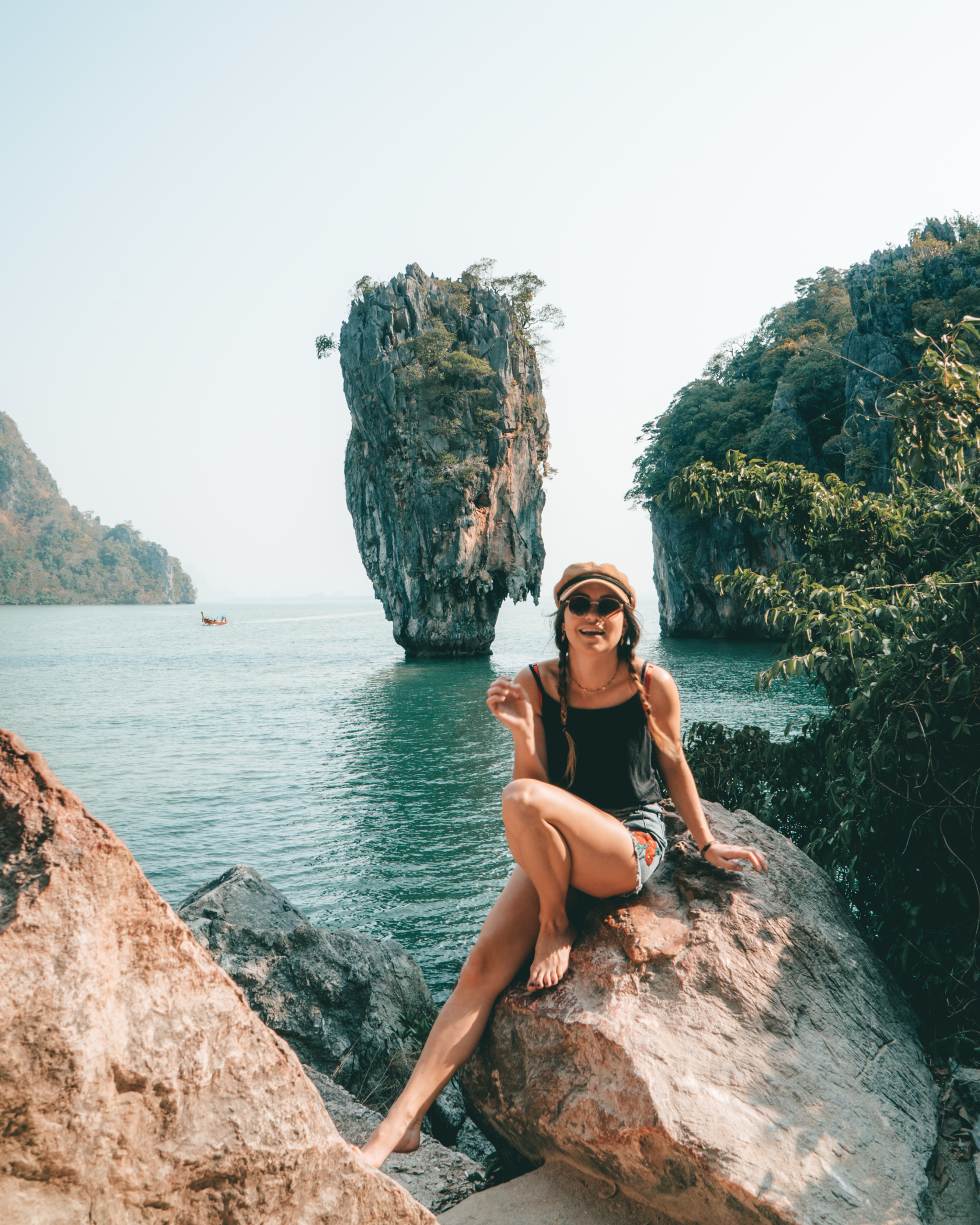 Solo Travel Fears
Your fears about solo travel will depend on your personality and lifestyle. If you're used to sticking to your comfort zone and being around people all the time, it can be scary to suddenly be on your own in a strange place that you know nothing about.
Nadine says she's usually depressed during her first night alone. However, after a day or two, she gets over her sadness and becomes excited to travel independently. When I traveled solo for 4 months through India in 2010, it was overwhelming at the beginning. But, I quickly adapted and got stronger and more comfortable much quicker than I thought. When you place yourself on the other side of your comfort zone, that's when the magic happens. That's when travel changes you.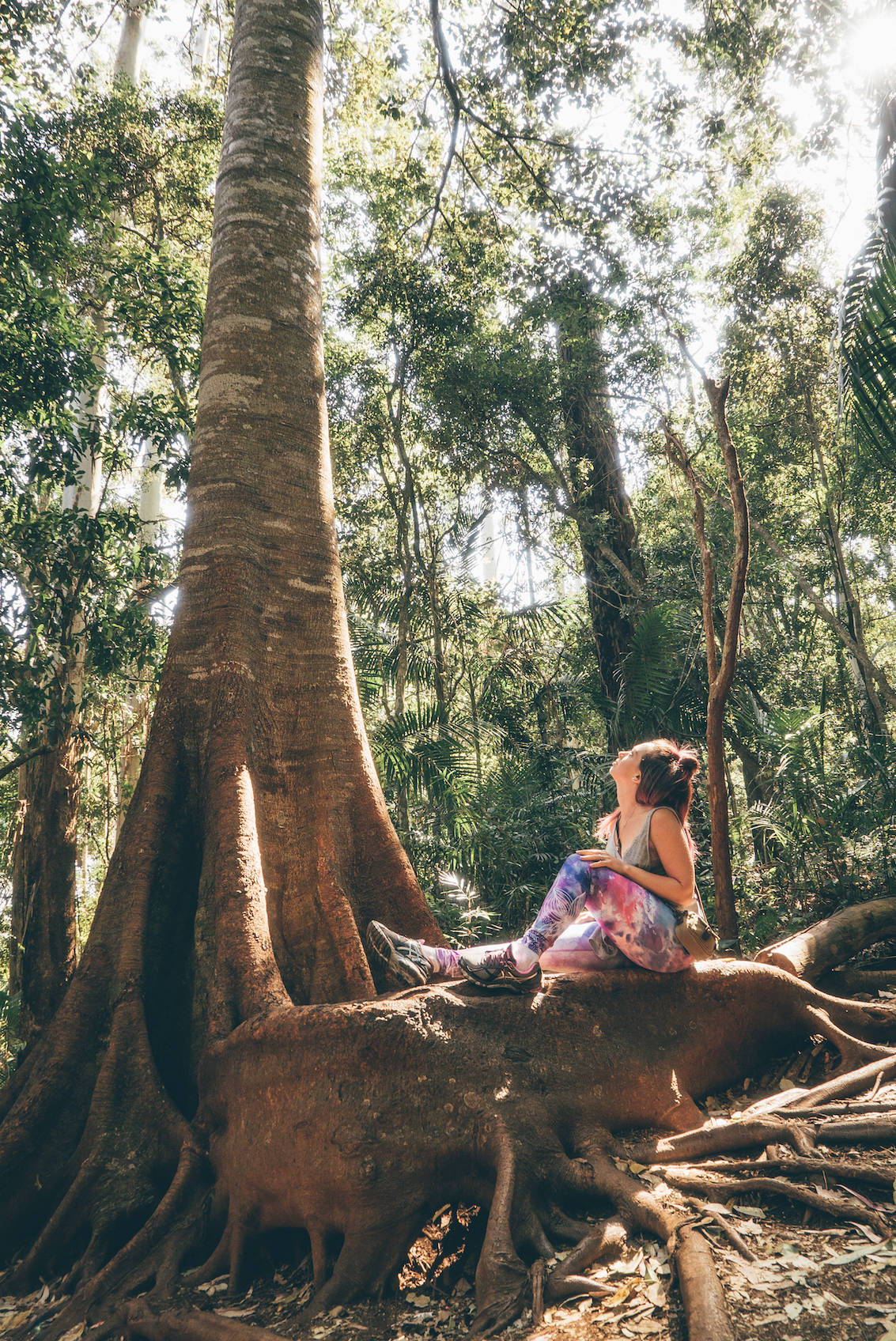 How to Deal with Being On Your Own
Many people have told me that their biggest fear about solo travel is being alone. Trust me; you'll actually have a tough time being alone when you travel because there are other travelers around you all the time. This is especially true if you stay in hostels. One time, I had to go and lock myself in a room to find a few moments alone.
What's great about being surrounded by fellow travelers is that you have friendly, open-minded people to talk to and ask questions about the city/country you're traveling in. The bottom line is this: If you love being around people or you're worried about being on your own, I can guarantee that you'll always meet so many wonderful people when you solo travel.
The Dangers of Solo Travel
In all of our solo travel experiences, Nadine, Raya and I have never felt in danger. In fact, because we're traveling alone, we've felt more protected because people want to help us. Of course, you need to have common sense and always listen and go with your gut feeling. There are also some countries that can feel more comfortable and safe to travel in as a solo female traveler. When you travel alone, your instincts get stronger! You just become more in tune with yourself and your surroundings. That's survival, and it's pretty incredible, really.
A top tip from Raya is don't be afraid to spend money to give yourself peace of mind. For example, if you're unsure about walking home, take a taxi. If you're uncertain about taking a train, pay a little more and book a ticket in a higher class cabin.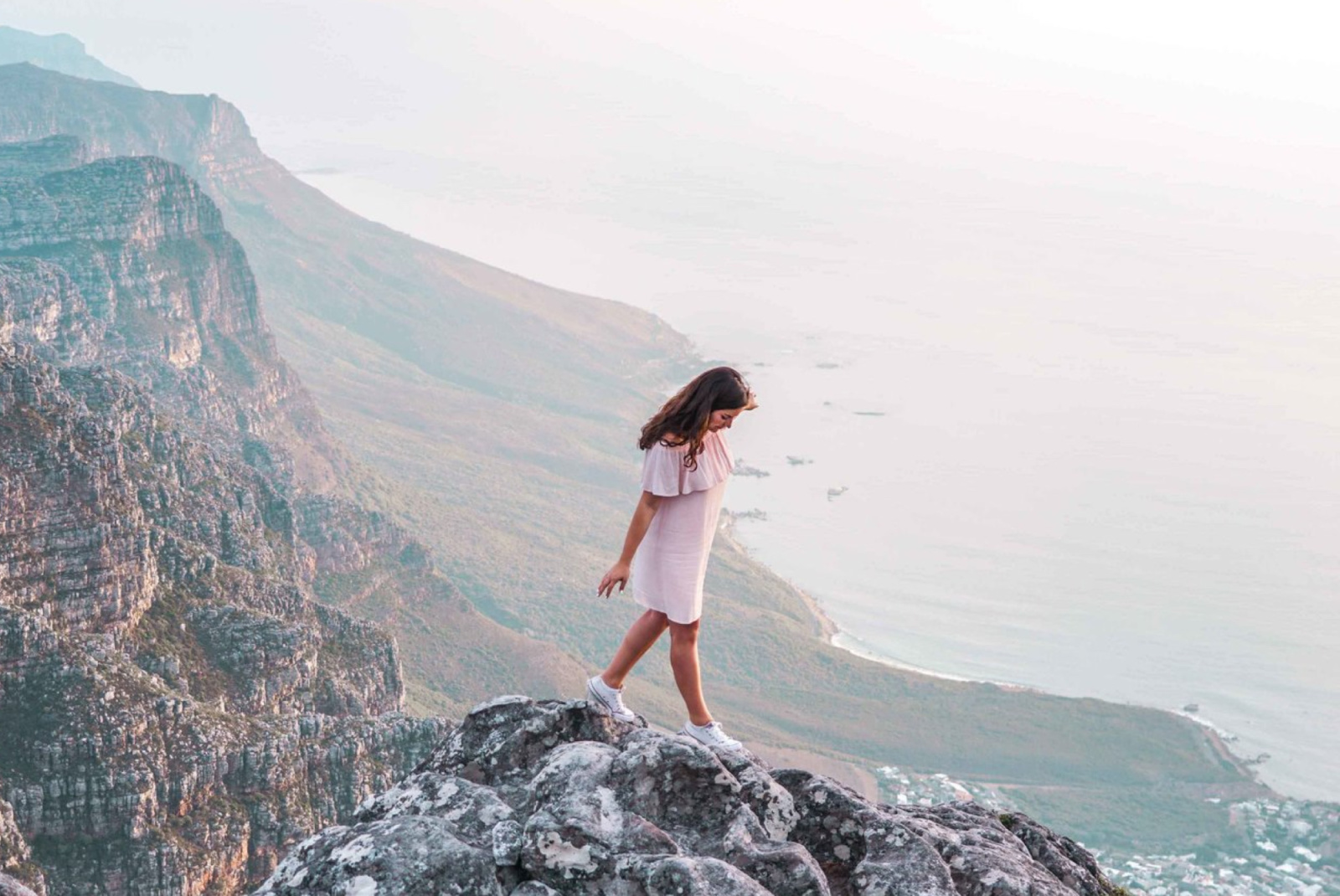 Benefits of Solo Trips
It may sound cliché, but you really do learn so much about yourself when you travel. Since you don't have anyone else to turn to to make decisions, you need to figure out everything yourself. You also spend so much time with yourself that you get to really understand your likes and dislikes. Your fears and your desires. My biggest epiphanies have been while traveling solo. As a result, you grow as a person in a very short time, and the new skills and discoveries you learn along the way shape the person you'll become.
Travel is all about learning to be comfortable with the uncomfortable. You understand this so much more when you solo travel because you only have you to rely on. The more you travel alone, the more your self-confidence grows, and you realize that there are so many amazing things you are completely capable of doing by yourself.
Another fantastic benefit of solo travel is you're given the opportunity to walk away with new friends from all over the world. If you travel with someone you already know, it's easy to leave a country without meeting anyone new because you've just hung out with them. On the other hand, solo travel almost forces you to go out and interact and talk to people. You might even end up traveling around for long periods of time with your new friends. One of the best parts? You have people to visit or stay with in all the other countries you'll one day visit.
I hope this post inspires you to plan your next solo trip. Whether it's for a weekend, week, month or year, is solo travel something I highly recommend everyone experience at least once in their life.
Click play on the video below to learn the truth about solo travel: