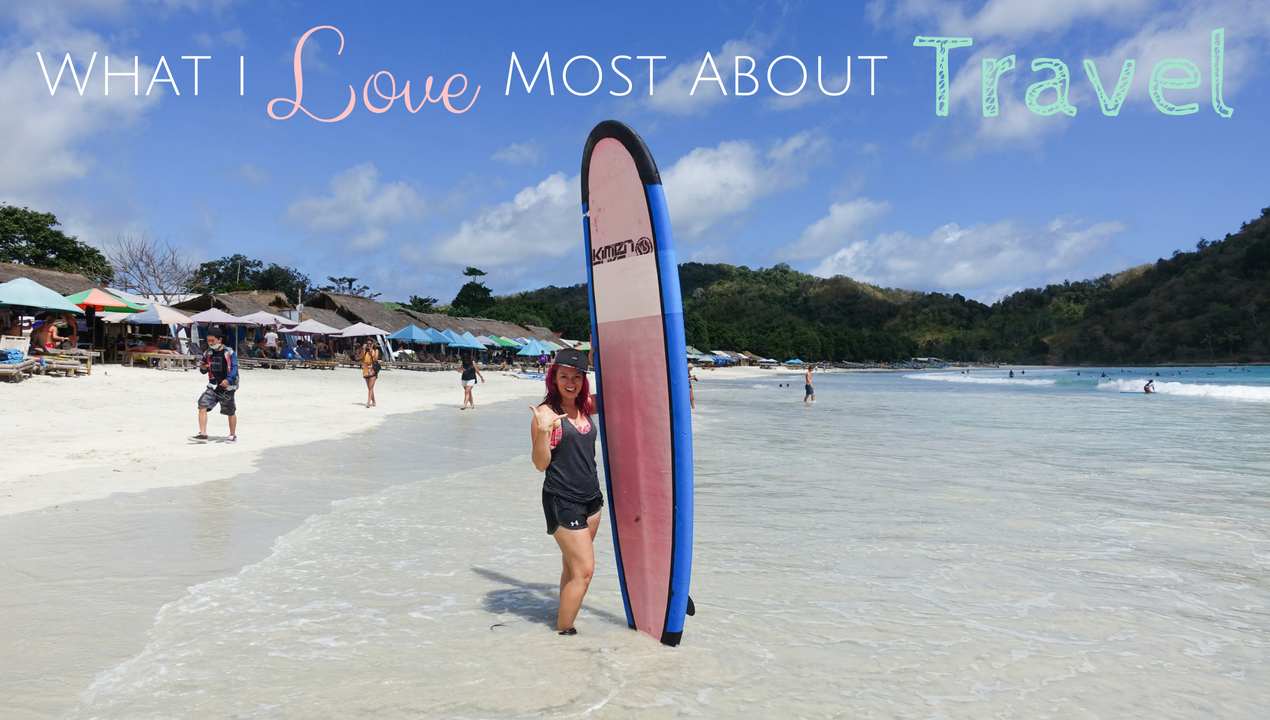 What I love about travel is it forces you to break out of your comfort zone and try new things. I've learned so much about myself that I would have never known had I not left home. That's why I believe it's so important to start travelling when you're younger, before you head off to college or university.
How else are you supposed to know what you want to spend the next 4+ years studying, if you've barely left your backyard?
For all you know, something you are the most passionate and absolutely amazing at doing could be waiting for you to discover on the other side of his planet. Which is why, I'm so grateful that I chose to live in Paraguay for 4 months before heading off to college. This 4-month trip drastically changed my world. It altered my way of thinking, introduced me to a completely different way of living and taught me about my strengths and the power of goal setting and achievements. It also sparked my wanderlust that has led me to the career, and lifestyle I am so grateful to live to today. Had I followed my fellow classmates to college directly following high school graduation, I really don't know where I'd be today…
Fast-forward to 12 years later, and I found myself on the beautiful island of Lombok, Indonesia standing on a surfboard for the first time. "You'll probably fall the first few times, but don't let that discourage you," said my surf instructor. He was probably right. That however, would not stop me from trying this new water sport.
I grabbed my surfboard, attached the safety strap to my ankle and followed my instructor into the water. I propped my body up on the board just as my instructor had previously demonstrated on the beach. Using my arms and hands as propellers, I made my way out into the ocean where the other surfers were patiently waiting for the perfect wave.
My instructor held onto the back of my board and went over the plan with me. "When I say go, use your arms to swim towards the shore. When I say up, you're going to jump up on your surfboard just as I showed you. Remember that if you fall, make sure you stay under the water longer than normal. If you don't, your surf board will hit you on the head," he said. "Don't. Let. Board. Smash. Head. Got it!" I replied.
I anxiously waited, belly on board until I heard the magic words from my instructor. "GO, GO, GO," he yelled. Off I went, swinging my arms forward probably more eager than needed. "UP, UP, UP," he yelled." Up I got on my board, perfectly balanced, arms out like a true professional and… up I continued to stay! Yes, that's right. I never fell on my first attempt at surfing and road the wave all the way in. My instructor was happy with my performance, but what really impressed him the most was the fact that I didn't fall the next 7 times either. "You're a natural," he told me. "You know what? I am a natural. Who would have known?" I said proudly.
It's true.
Had I not left my comfort zone, I'd have never known I was actually good at something I'd never expected.
Not only am I good at surfing, but I absolutely love it. THIS is what travel is about. Don't wait to book that plane ticket. Do it now! Stop saying, I'll travel when I'm older, when I have more time, more money and less priorities. Now is your time. You never know what you'll discover about yourself.
What has travel taught you about yourself?
◅ ▻ Don't forget to subscribe to my YouTube channel for travel videos and follow me on Bloglovin, so you don't miss out on an upcoming posts! ◅ ▻