WHAT TO DO IN OTTAWA DURING YOUR NEXT VISIT
Ottawa is a destination you should consider visiting the next time you're in Ontario. The city is located a 4 hour car ride from Toronto and is absolutely worth spending a few days in. Up until a couple of months ago, I had only been to Ottawa once. Boy, was I missing out. This Canadian city is bursting with life and positive energy. This is especially true in the summer months, when there seems to be an exciting event happening every day; most which are free to attend. If you can make it to Canada's capital for Canada Day, do it. It's a great experience every Canadian should experience at least once. Although summer is sadly coming to an end, it doesn't mean you can't start making next years summer plans which should include Ottawa. Here's why...
Wait! Before you read on, click play on the video below to watch our adventure in Ottawa!
 Afternoon Yoga at Parliament Hill
Whether you choose to be a participant or spectator, afternoon yoga on Parliament Hill is something to experience. Every Wednesday at noon, all summer long, thousands of people flood to the lawn in front of the Parliament to take part in an hour-long yoga session put on by Lululemon. Whether you're beginner or advanced, the session will leave you feeling zen like just from all of the wonderful energy surrounding the place.
After attending a session myself, I felt extra joyful throughout my day and wondered why more cities don't hold weekly yoga classes like this. It's a beautiful way to bring people together, reconnect with ourselves and feel a sense of community.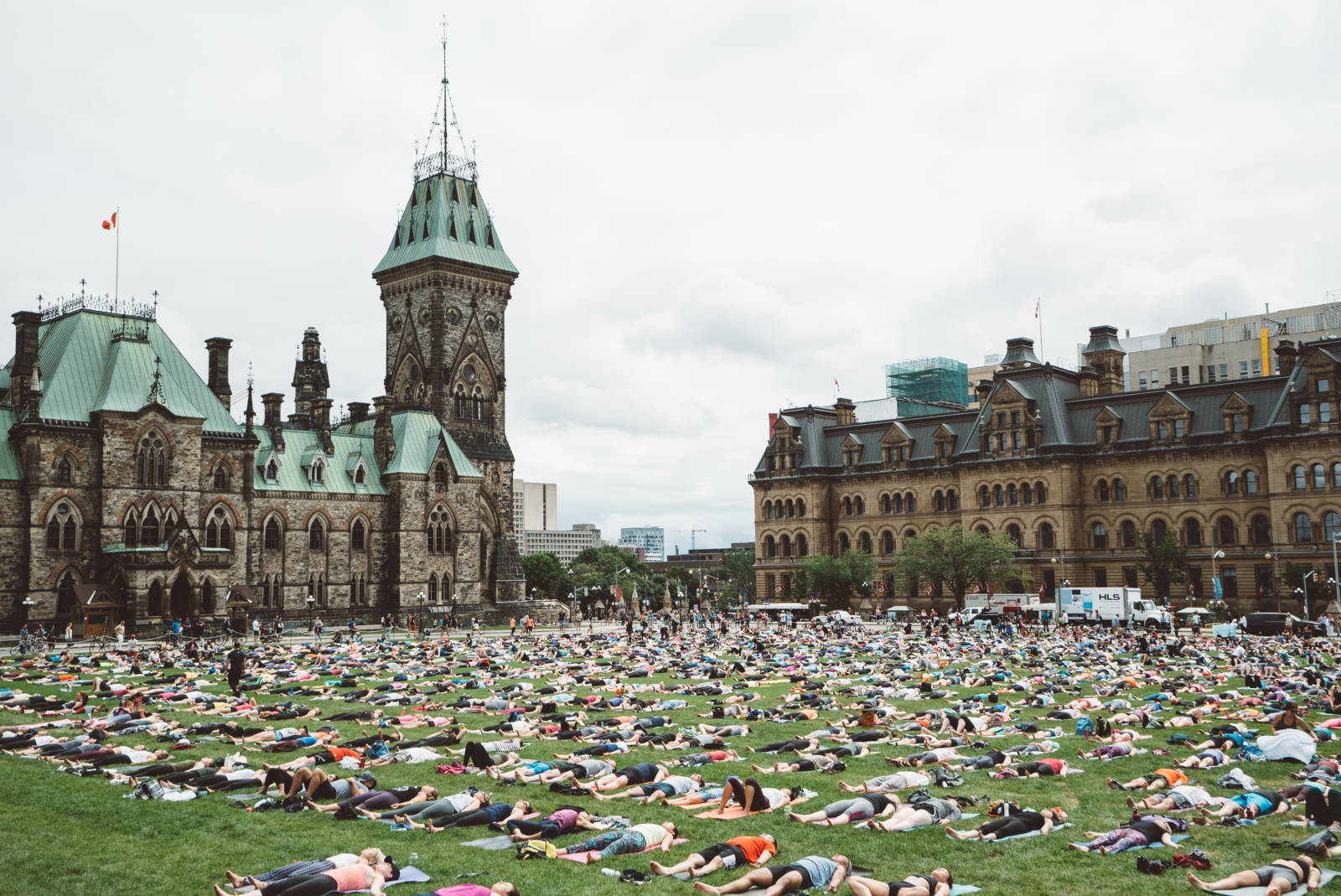 Relax at the Nordik Spa
I'm a strong promoter of self love and treating yourself to a day at the spa is exactly what you deserve. The Norik Spa-Nature in Ottawa is the largest spa in North America, and in my opinion, the best I've been to (and I've been to quite a few). There are hot and cold pools, saunas, private massage huts, delicious food, hammocks, yurts and my personal favourite, Källa Treatment.
If you've been lucky enough to float in the dead sea in Israel or Jordan, then the Källa Treatment will feel similar. Källa is a large floating salt-water pool dug 5 metres deep into the rock which contains 10 tons of Epsom salt in 1,200 cubic feet of water. The Nordik Spa-Nature's is home to the second Källa of its kind in the world, the other being in Switzerland.
As I floated on my back with my eyes closed, I couldn't help but feel as if I were back in my mother's womb. Not that I can remember, but I assume it would feel similar. It was comforting and tranquil. My mind and body fell into a meditative state, and I left feeling rejuvenated.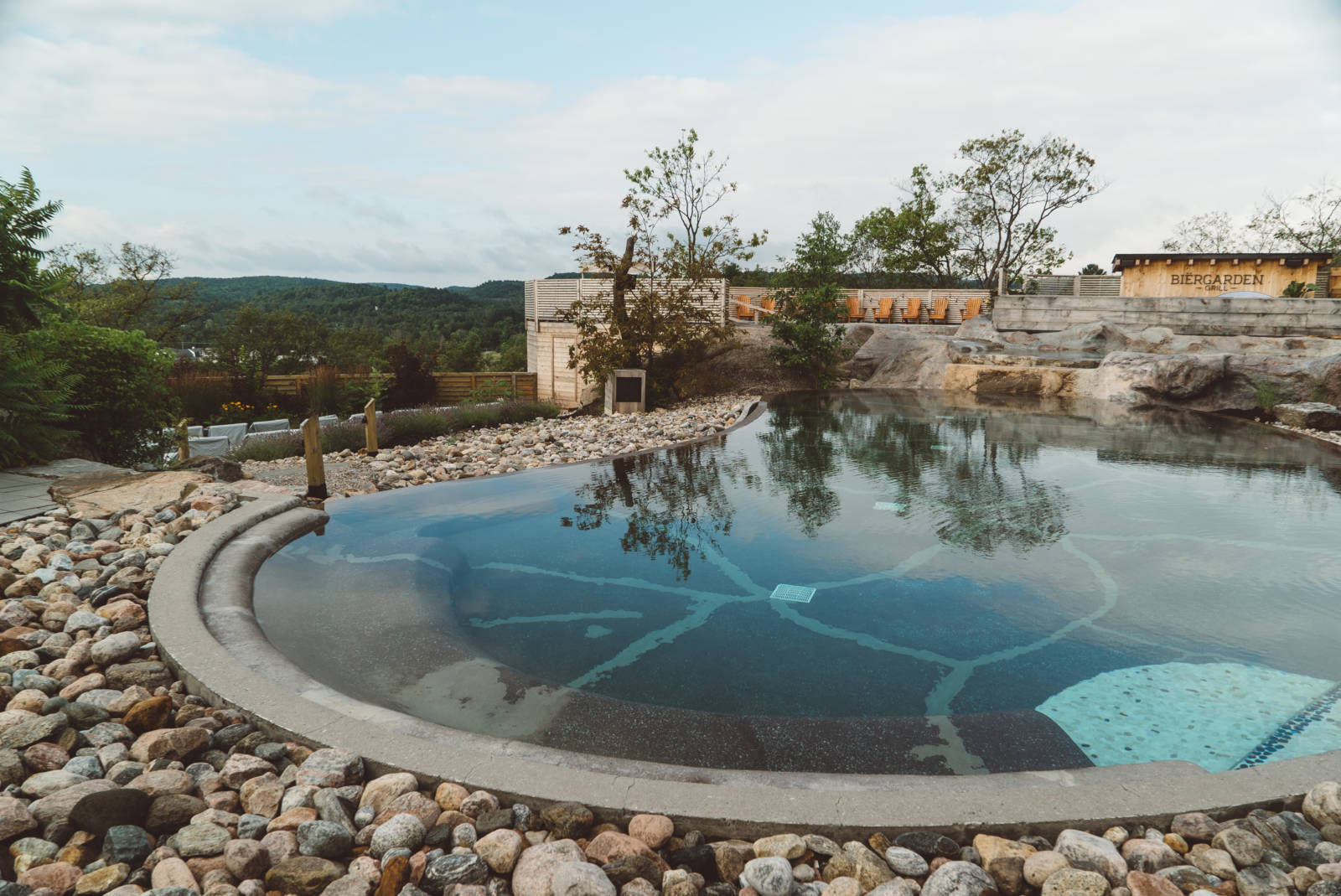 Carlton County Jail
I don't like to admit that I spook easily because I want to come across as tough, but put me in a room full of clowns on stilts, and I'll cry for a week straight. At the same time, I weirdly enjoy the heebie- jeebies that come with listening to a creepy ghost story or watching a scary movie. So, a night walk through an abandoned prison is something I'd never turn down.
The Carlton Country Jail may have closed in 1972, but its high level of creepiness still remains today. On our walking tour with Haunted Walks of Ottawa, we got to step into the cells where prisoners spent years living in brutal conditions. We saw the exact spot where those on death row were hung and heard stories of paranormal activity that is said to occur often.
Not only can you walk the grounds of this once hell hole, but you can spend the night if you dare. Yes, that's right. Carlton Country Jail is now a hostel.
Ottawa River Rafting
Friends and family have been telling me for years how adrenaline pumping the white water rafting in Ottawa is. Now, I've been rafting in India, Fiji and Costa Rica, but the rapids in Ottawa are for sure the most intense.
Not only is the landscape beautiful, but the rapids will give you a thrill regardless of your experience level. That's right rafting experts, prepare to take a dive. Having said that, I was surprisingly able to stay somewhat dry during my experience. I can't say the same for my rafting mates. I guess I just got lucky, or it may be because I clinged to the boat for dear life, not even The Rock could have removed me.
MOSAÏCANADA 150
In celebration of Canada's 150, Jacques-Cartier Park is home to MosaïCanada, which is the biggest horticultural event in Canada. Now until mid October, you can see enchanting sculptures made almost entirely from plants.
While this event won't be happening next summer, the park is always an excellent place to take in views of the Ottawa River and Rideau Falls.
 Giant Dragon VS Spider Street Fight
Imagine walking down the street, minding your business, when you turn a corner and BAM, there's a 36-foot tall fire breathing robot dragon walking towards you. You of course, give your head a little shake and start to ask yourself, "how the hell is this real?" But, before you can finish, you see an equally tall robot spider also walking towards you. Is this real life? Yes, yes it is, and it's called La Machine.
La Machine is an artistic performance like you've never seen before. This summer, the streets of Ottawa turned into a battle zone where a robot dragon named Long Ma and a robot Spider named Kumo battled to the death. Who won? Well you'll have to watch the video above to find out!
Summers in Ottawa are all about fun, unique and free events like La Machine. In case you already didn't have an excuse to visit this awesome city.
What things would you recommend to see and do in Ottawa?
A special thanks to Ottawa Tourism for sponsoring this trip. As always, all thoughts and opinions are my own.
Want access to travel deals, giveaways and more? Sign up for our newsletter!