Canadians are proud of the newest addition to their national parks, and we can see why. Parc National d'Opémican is a true example of heavenly Canadian wilderness. In this post, I'll be sharing what you can do in Canada's newest national park.
Escape Into Nature in Parc National d'Opemican
Picture this…the city around you is about to shift, like a scene change in a lucid dream. The houses around you turn into trees, a gust of wind blows the asphalt roads into hiking paths, strip malls dissolve into lakes. The city noises fade into caressing leaves in the breeze. All of a sudden, you're not looking down at the sidewalk or your phone, but you're looking up at the branches and clouds. The air is fresh. Each breath is a reminder that you're where you need to be. That's how we felt when we arrived at our Ready-To-Camp site in Canada's newest national park, standing under 40 meter pine trees, while admiring our surroundings before unpacking for the weekend.
We spent three nights in Parc National d'Opemican, located on the border of Quebec and Ontario, 4.5 hours north from Toronto. It was nostalgic being in a canoe again on a silent lake, with the occasional mystic call of a loon. Kristen and I spent our summers as kids in camping in Northern Ontario, now we were back, this time traveling with a baby and a dog of our own. The park is very family friendly with tons of hikes, biking trails and shorelines to discover. Dogs are permitted almost everywhere, so our pup Atlas was beaming with joy the whole trip.
While you're planning a trip to Parc National D'Opémican, here are our top recommendations for what to experience:
Le Grande Chute (The Big Waterfall)
Le Grande Chute is a local favourite and hidden spectacle located in Canada's newest national park. To get there, you'll need to take a short off-road drive and 5-minute hike to view the Kipawa River collapsing into the misty waterfall. Relax here a bit, close your eyes and feel the tiny droplets hit your cheeks.
Ready-to-Camp sites
Experience glamping at many of the Ready-to-Camp sites. Stocked for the family with 3 beds, fridge, propane cooktops, dining table and everything you need to whip up a meal after a day outdoors. The sites are surrounded by tall pine trees next to Temiscaming Lake.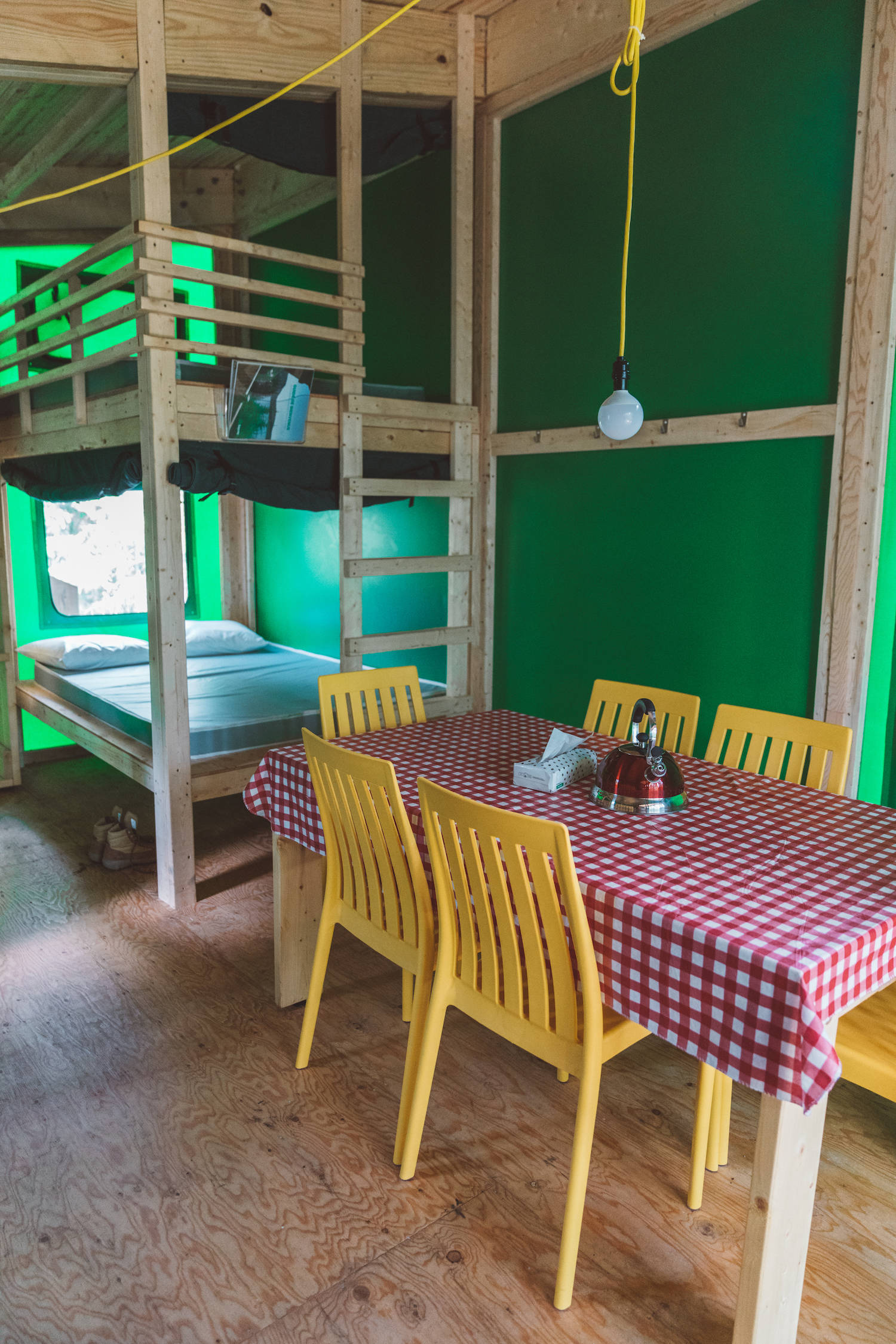 Canoeing around Strawberry Island
Enjoy the archipelago of the Strawberry Island area. You can hire a guide or go on your own. We chose to go with a guide who knew Canada's newest national park very well. This swiss cheese formation of islands within Lake Kipawa is the perfect way to unwind and reconnect with nature. You can even camp here too and stargaze from your own private island.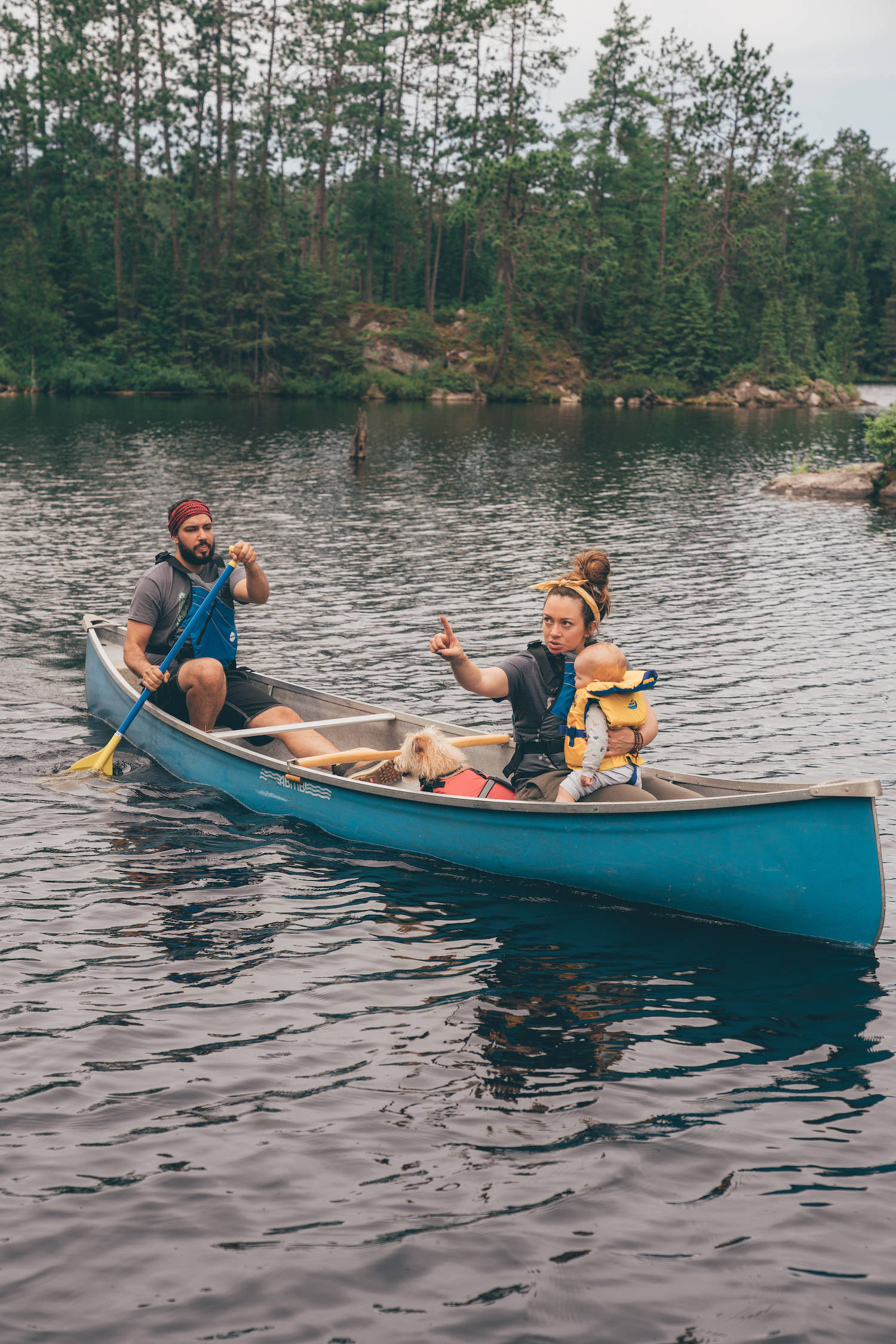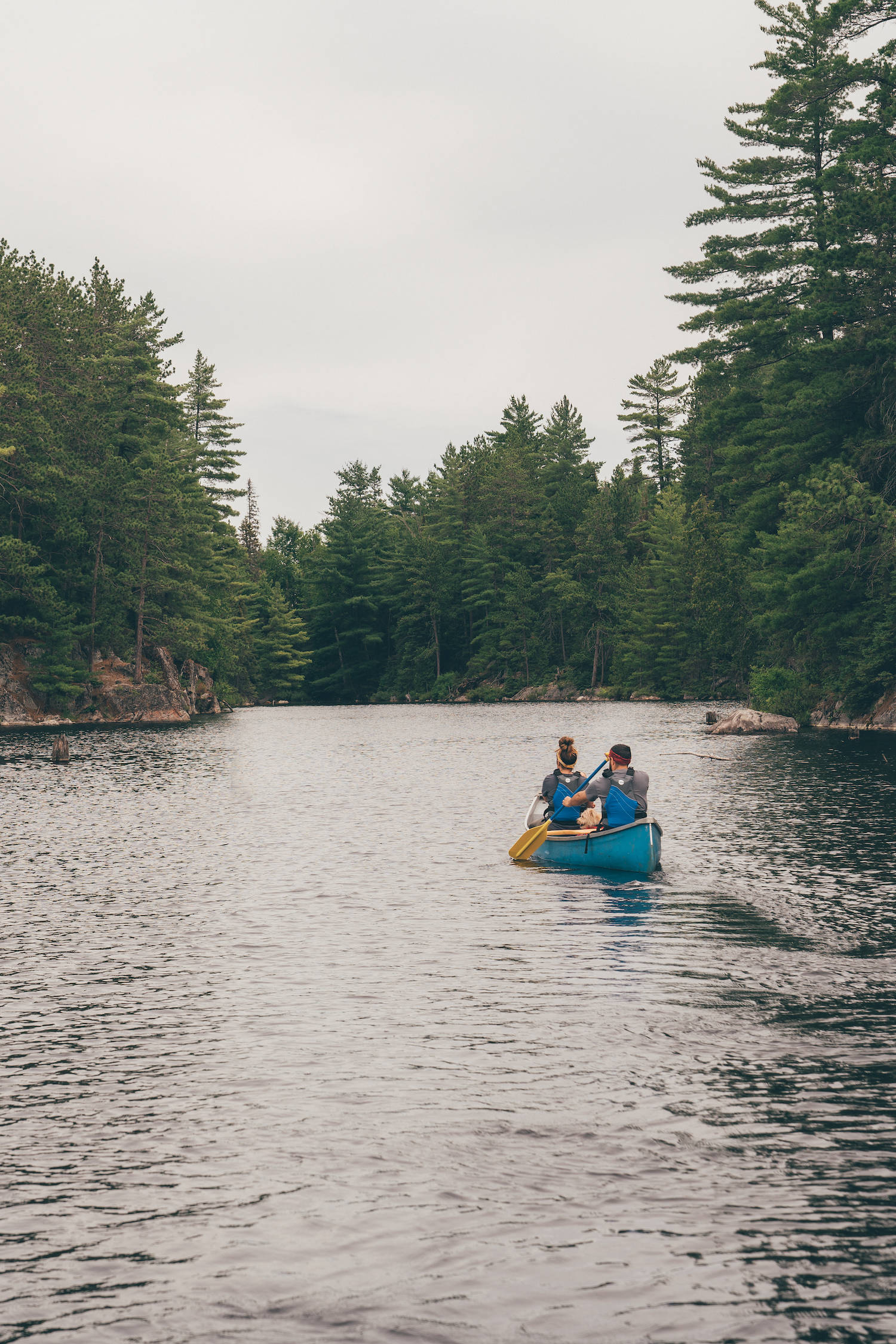 Rent a Mountain Bike
Rent or BYO bike to cruise through the forest and along the lakefront. Some of the trails are pet friendly so your furrball can get some exercise too (if you can hold a leash and ride a bike that is). The trails aren't long so you can easily ride multiple in a day.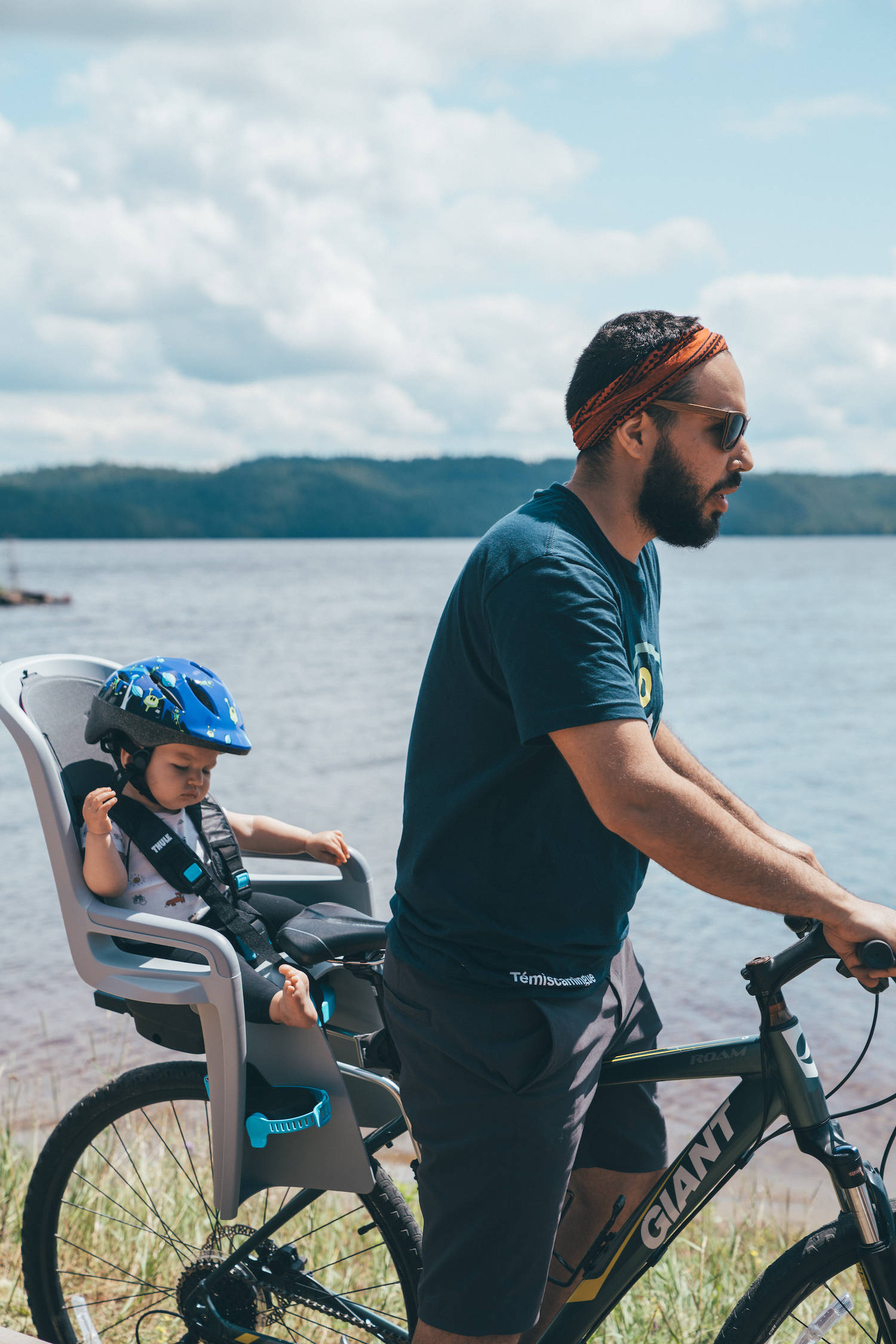 Dinner by Fire
Our campsite came with a nice sized firepit and all the fixings. Wood can be purchased from the registration office and comes in a reusable pouch…green points for D'Opémican! After our day canoeing on the lake, our guide prepared a barbaric (vegan) meal with too many sausages and a mountain of fresh veggies. The fire adds that smoky flavour that's a regular kitchen just can't compete with.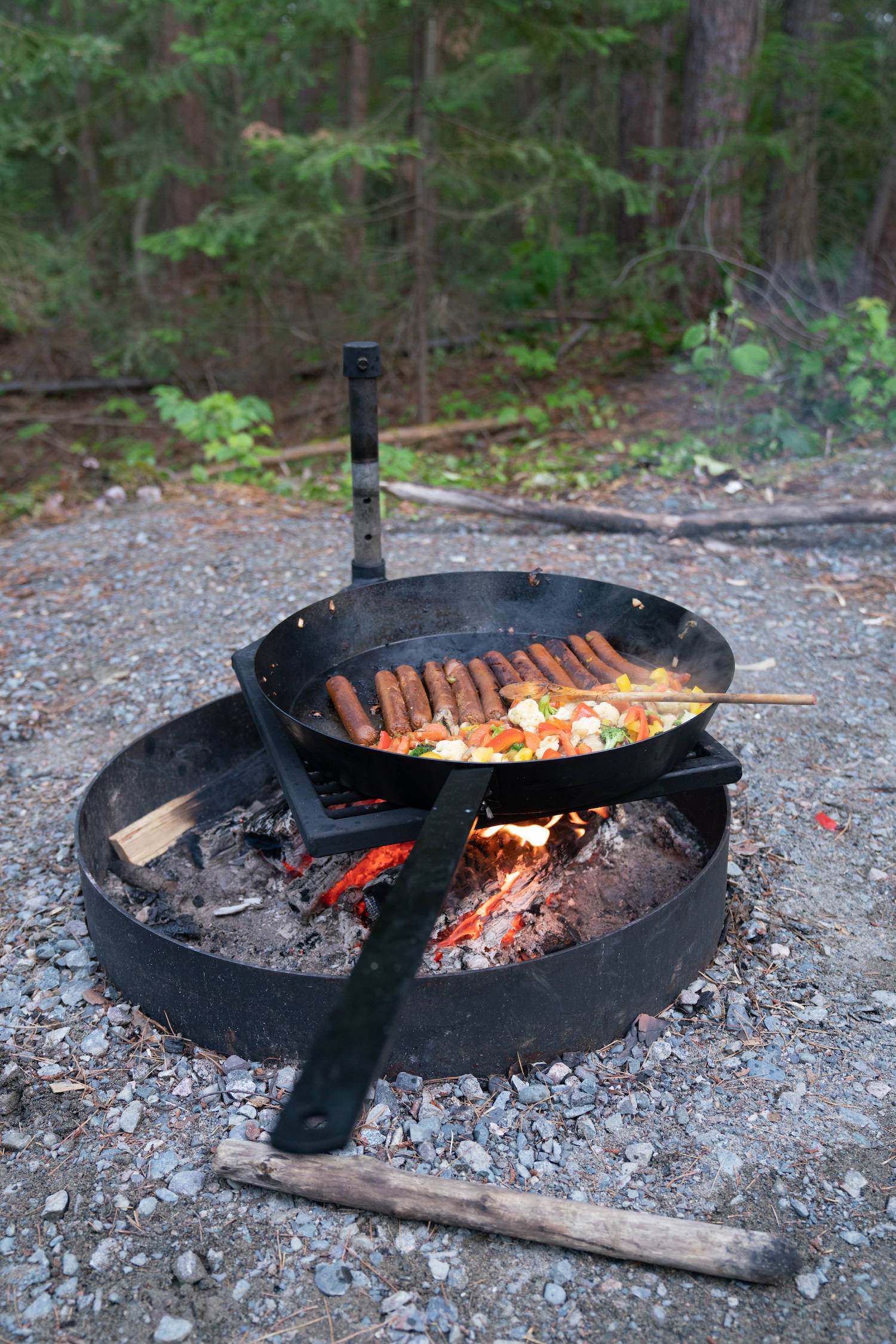 Who plans to add Canada's newest National Park to next year's summer travel plans?
Full disclosure: We were invited by the team at Opemican to visit the National Park and share our experiences with you, however our words and emotions are our own. We will always be authentic and write our personal reviews as they happen.