Eat Your Way Across the V4
How to Survive Eastern Europe on a Vegan Gluten-Free Diet
There's no doubt that eating a vegetarian or vegan diet can be difficult as a traveller. While I've found there are countries that have a huge vegetarian population, most don't. Add in a side of gluten intolerance, and it feels near impossible to find a decent meal at times.
Welcome to the reality that is my life.
For as long as I can remember, I've had digestive issues. I even went an entire month without pooping. Think I'm full of shit? Well I'm not, but I definitely have been. About seven years ago, I was travelling across India when I first learned about importance vegetarianism. Up until then, I knew what a vegetarian was but not much about the benefits of being one. Very quickly I realized that by eliminating meat from my diet, my digestive health would drastically improve. Add in that I morally and environmentally agree with eating a plant based diet, and vegetarianism has quickly became part of who I am.
As soon as I cultivated my new vegetarian lifestyle, everything started to flow much better. Instead of my regular once a week bowel movements, I was visiting the toilet on an every-other-day basis. I felt lighter, my mind was clearer, my skin was more radiant, and I had more energy. If you've never felt grateful for your morning toilet appointment, I bet you do now.
While I've managed to maintain a vegetarian diet throughout the years regardless of where in the world I may be, I've made exceptions to include seafood at times. The reason for that is:
1) Sushi is my weakness
2) As a full-time traveller, I've found including fish in my diet opens a whole world of meal options.
However, over the last couple of years, my digestive system has become more of a mystery to me. I've recently become sensitive to dairy and gluten products. As a result, I've been experimenting with a vegan gluten-free diet (although I do cheat at times in order to try something new). While it seems to be working, it's been a bit difficult to try and maintain while travelling. This was especially the case during a recent month-long trip across Poland, Slovakia, Hungary and the Czech Republic (also known as the V4 countries). Yet, I'm alive which means I ate, and here's exactly how I survived. Keep in mind that the tips I offer in this post you'll find helpful when visiting not only these countries but many others.
Happy Cow
My favourite app on my phone is by far Happy Cow. If you're a vegetarian or vegan and don't yet have this app, download it immediately. This app will tell you all of the vegan and vegetarian restaurants near you, no matter where in the world you may be. Even if there aren't vegan/vegetarian specific restaurants, it will suggest restaurants that do offer some veggie dishes. Happy Cow also tells you all of the health food stores around your current location. All app users are able to rate and leave reviews for the restaurants making narrowing down your decision easier when you have several options to choose from. This app has introduced me to some of the most incredible vegan food joints around the world. It's truly been a life saver. There's both a free and paid version. The only difference I've noticed is the free options only shows two reviews where the paid displays more.
Some of my favourite vegan/vegetarian restaurants in Poland, Slovakia, Hungary and the Czech Republic are:
Make Your Own Meals
Most of the hotels or hostels we stayed in had a fridge either in our room or communal area. This meant I could do a little grocery shopping and have access to food at all times. No matter where in the world I may be, farmers markets are the first place I'll go for groceries. No other place offers fresh local ingredients, budget friendly prices and a culture experience all at the same time. If you're visiting Budapest, you need to visit the Great Market Hall, which is the largest and oldest in the city. I ate really well here.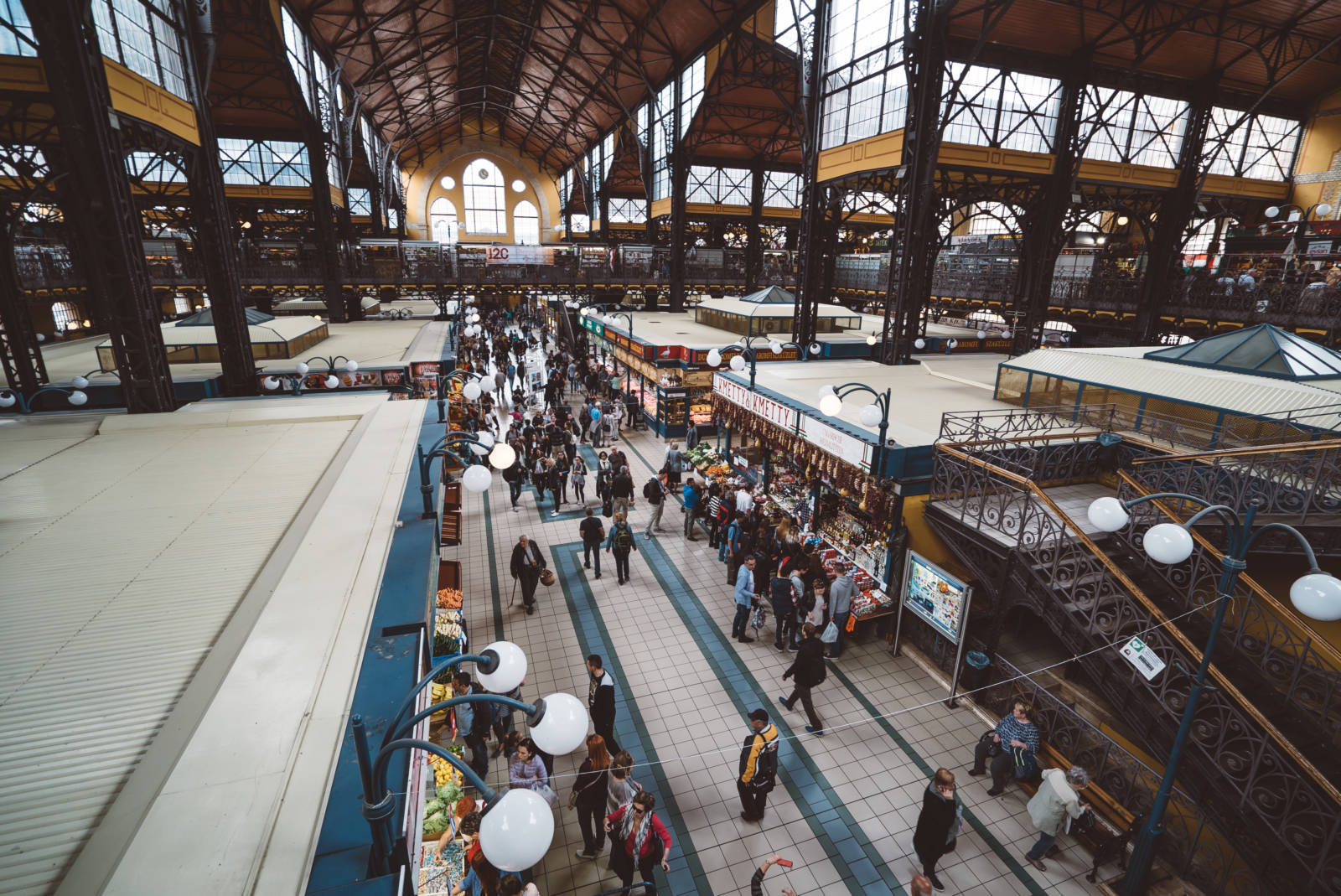 Being vegan and/or gluten free doesn't have to be a frustrating experience during your travels. With the tips I've mentioned in this post along with others you'll find on this blog, you'll be able to travel and eat well. One thing I've noticed over the past few years is the rapid growth in the number of vegan/vegetarian restaurants popping up all over the globe. As more of the world cultivates this lifestyle, there will continue to be a higher demand for this type of cuisine to be available everywhere.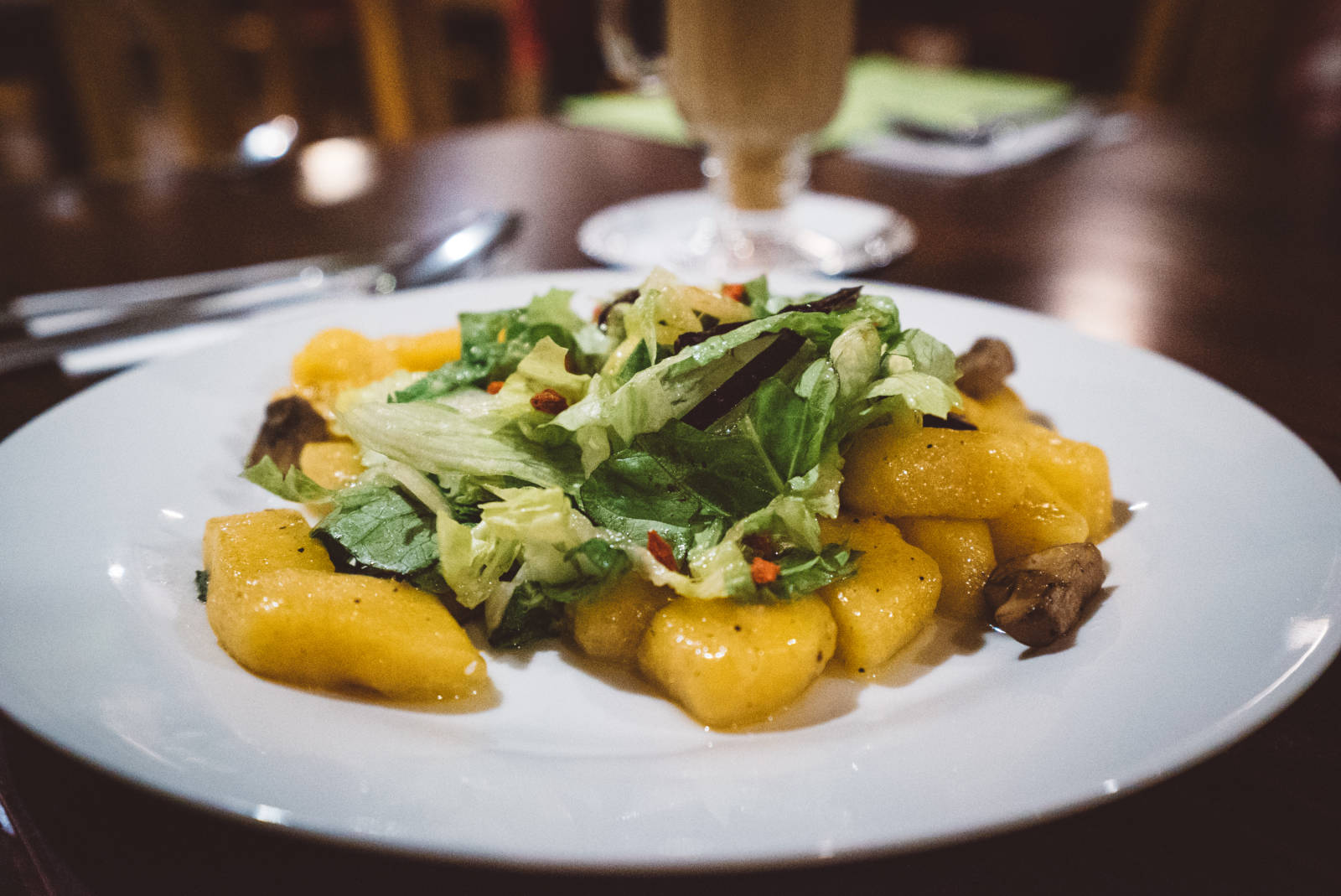 There's Always Salad and Potatoes
In the V4 countries, it's more common to find yourself in a meat heavy restaurant than not. Luckily, I found that many of the meals almost always come with grilled vegetables or a salad. Especially in Poland and Slovakia, I rarely saw a plate that didn't have shredded beetroot, cabbage and grated carrot on the side. Another menu item that I could always find were potatoes. Whether there were grilled, fried or "frenched," it was almost always an option.
Fun Fact: Poland has the highest rate of fruit and veg consumption in Europe. 
Customize
If you're sick of salad and potatoes, you can always ask the chef to customize a dish for you. While I can't say that every restaurant I dined at was accommodating, the majority were; especially if they knew of my dietary restrictions ahead of time. Many chefs will actually welcome the challenge of mastering up a dish to accommodate you. After all, this is their art, so they should not only be able to make something work but enjoy doing it.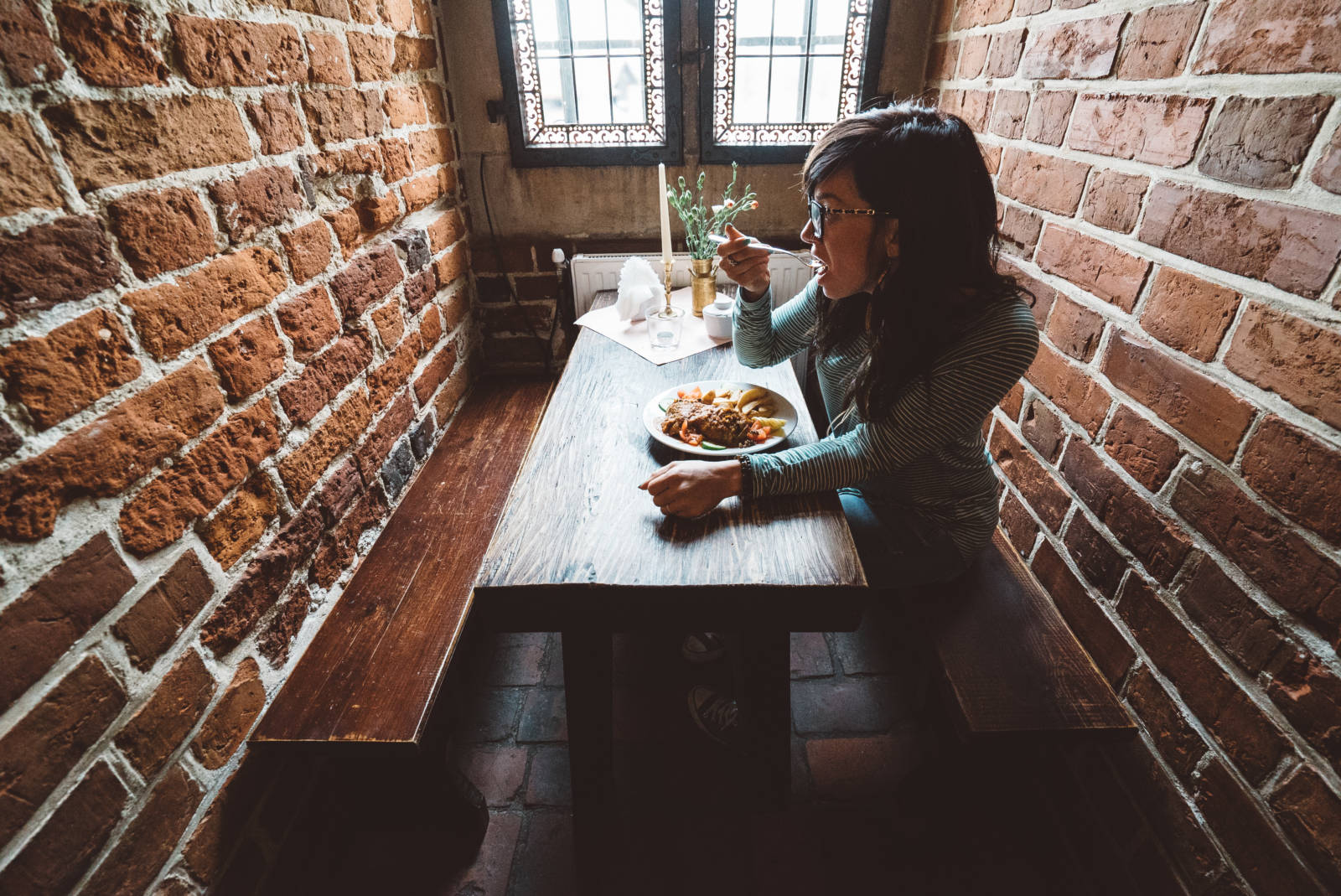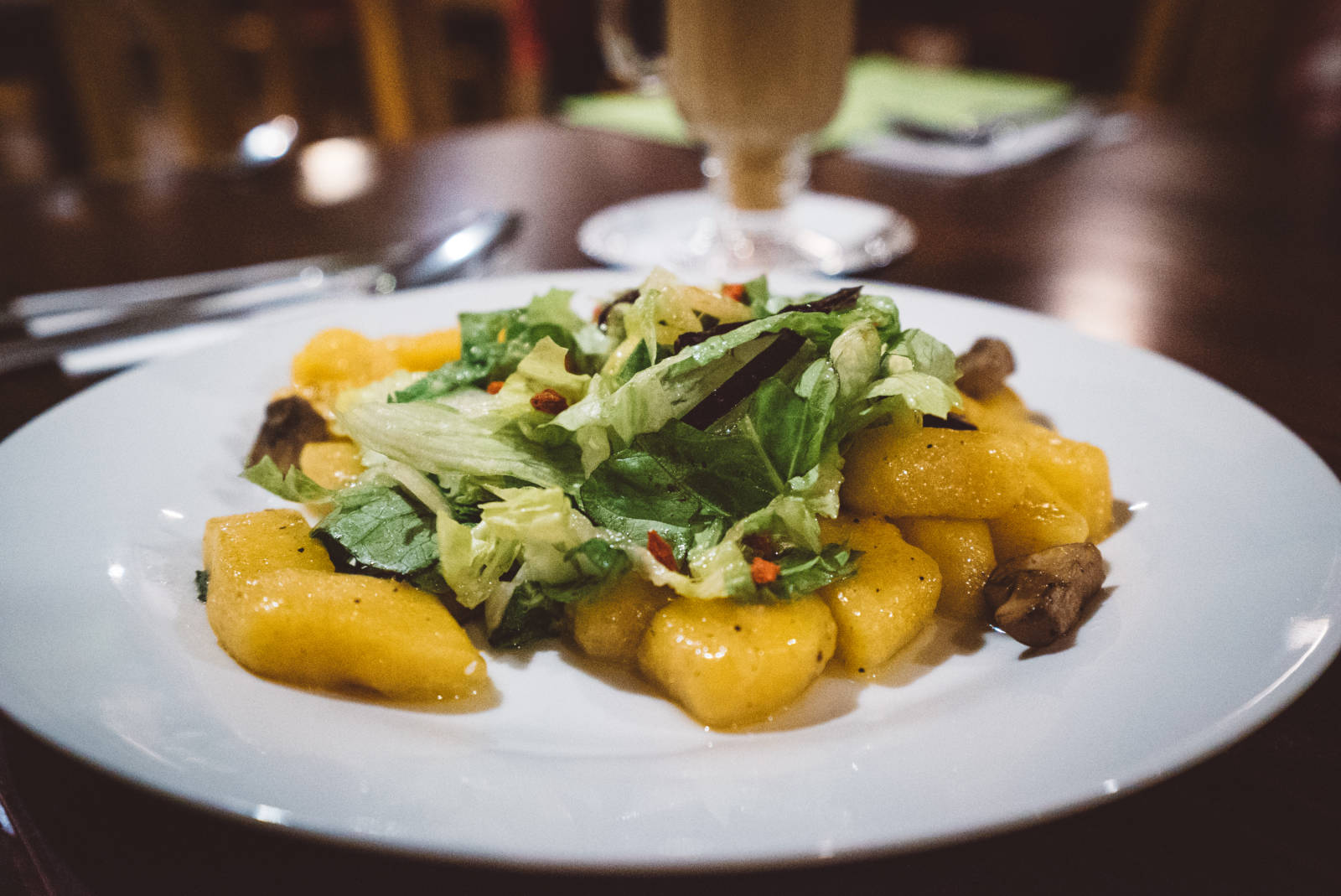 Don't Miss These Dishes
Just because I couldn't eat a pork schnitzel in Poland, a lángos in Hungary, sheep cheese gnocchi in Slovakia or pork knee in Czech, doesn't mean I missed out on local cuisine. Some of the most delicious meals I consumed in these countries are in fact vegan and gluten free! In Poland, you need to try Polish cabbage rolls in tomato sauce stuffed with rice and mushrooms. If you're in Slovakia, make sure to order gluten free potato flatbread. You can't leave Hungary without trying vegan goulash. The potato and wild mushroom soup in Czech cannot be missed.
Check out our Food Porn video we filmed across the V4 countries.
How do you deal with being vegan/gluten free during your travels?
Want access to travel deals, giveaways and more? Sign up for our newsletter!