?? 12 REASONS TO TRAVEL TO HUNGARY ??
After spending a couple of weeks travelling around Poland and Slovakia, my husband Siya and I spent just under a week in Hungary. Prior to arriving, I knew absolutely nothing about the country. I never had a desire to travel here and had no expectations. These types of trips are actually my favourite. When you have no expectations of a place, everything surprises you. That's why I love to travel. I love the unexpected.
If you click play on the video below, you'll see that we ended up really enjoying our time in Hungary and would recommend you making a stop here during your next Eastern Europe trip. Here are highlights from our trip I'd recommend adding to yours: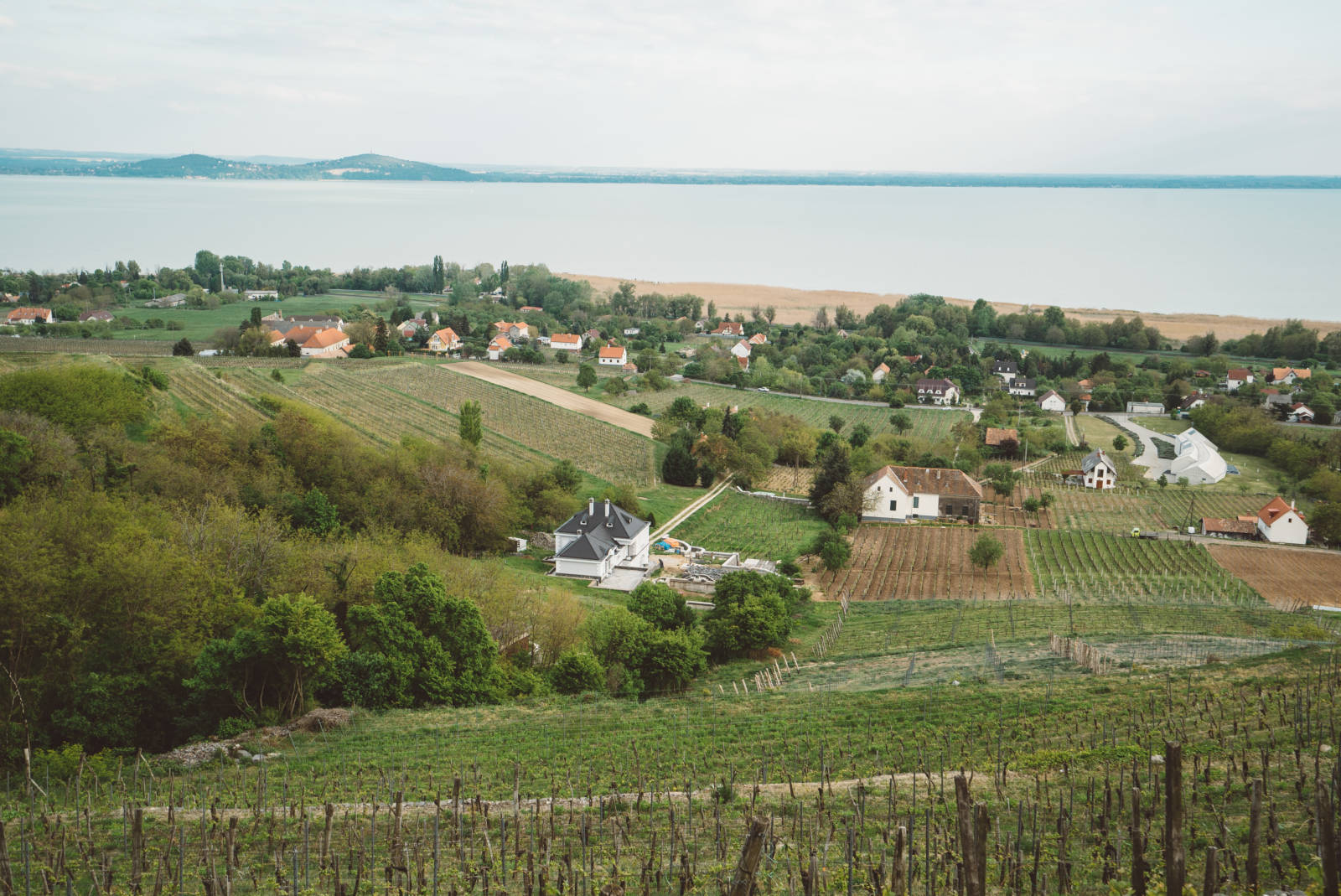 1. The Hungarian Sea
The Hungarian Sea is a large body of water that is actually a lake. Confused? I know I was. Its real name is actually Lake Balaton, but Hungarians refer to it as their sea.
This is the largest lake in Central Europe and is very significant to many Hungarians. Why? It is THE place to be in the summertime. It reminds locals of good times spent with friends and family in the countryside, drinking wine, swimming and enjoying the hot weather.
2. Sailing
If staring at the beautiful Hungarian Sea isn't enough for you, you can sail it. One of the most relaxing afternoons you can have in Hungary is out on the open water. Hiring a skipper and boat for the day can cost as little as $100 CAD for a group of 8.
Our trip took us around Tihany on Lake Balaton and docked in a very cute neighbourhood where we had a lovely lunch.
3. Wine
If a day out sailing isn't enough to relax you, a glass of wine will. We knew we'd arrived in the Badacsony wine region once we saw several groups of party-goers stumbling down the street. Among the several drinking spots in this area is Laposa Vineyard. Here you can sample some of the best wines in this region. If you love great views and witnessing drunk people shouting foreign words while demonstrating never-seen-before dance moves, this is your place.
4. Lavender
Sigh...lavender. I'm obsessed. I dose myself in delicious lavender oil when I want to relax and smell like a forest fairy goddess. You can imagine how excited I got when I learned the little town of Tihany is known for its lavender coloured landscape. You can purchase just about anything that is possible to make from the purple plant here (that includes lavender ice-cream...drool). I was even told that the quality of the lavender oil here is higher than in France, where it originates from. Pardon France.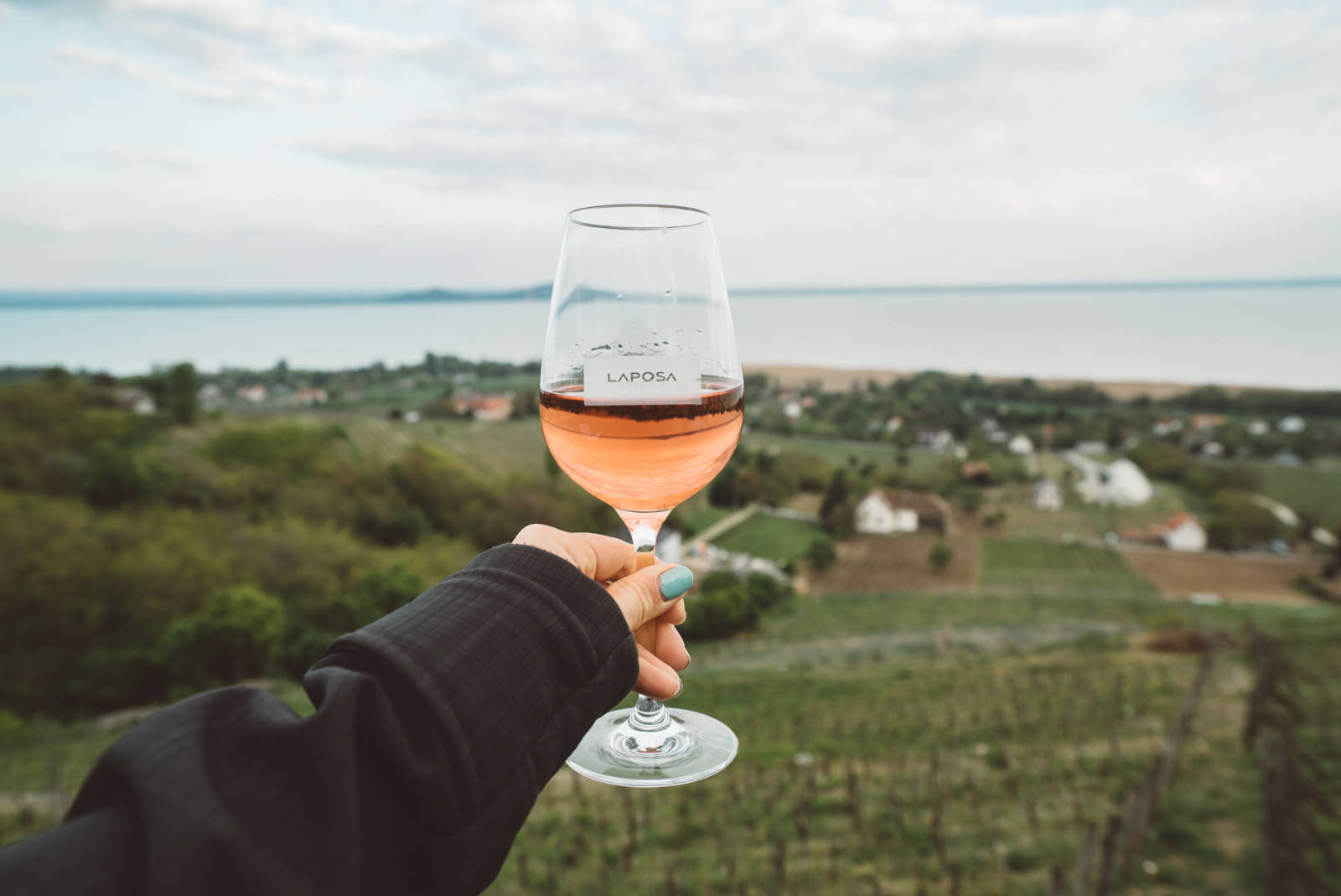 5. The Secret Garden
The most beautiful place we stayed during our entire trip though Poland, Slovakia, Hungary and Czech is Káli Art Inn. Arriving here is like stepping into the secret garden and comes equipped with a swimming pool, restaurant and wine cellar.
We stayed in the attic of the main house which was spacious and cozy. I must mention that the room decor was particularly creepy. There were old photos of little girls, really big books, mannequin bodies and large eerie crawl spaces. If we were to have a ghost encounter, it would be in this room. Fortunately, no little girl ghosts made an appearance during our stay here.
6. Hungarian Hollywood
The Korda Film Studio is straight up awesome! This studio has been home to several Hollywood movies and award winning TV series including: Blade Runner, Marco Polo, Robin Hood and Emerald City. I've been working in TV for the past 6 years and never have been on a set this epic. We were lucky to wander around a few of the medieval sets which were made entirely of wood and styrofoam. It was magical and gave me the creative refuel I needed. I've officially been motivated to include more acting into my life and YouTube channel.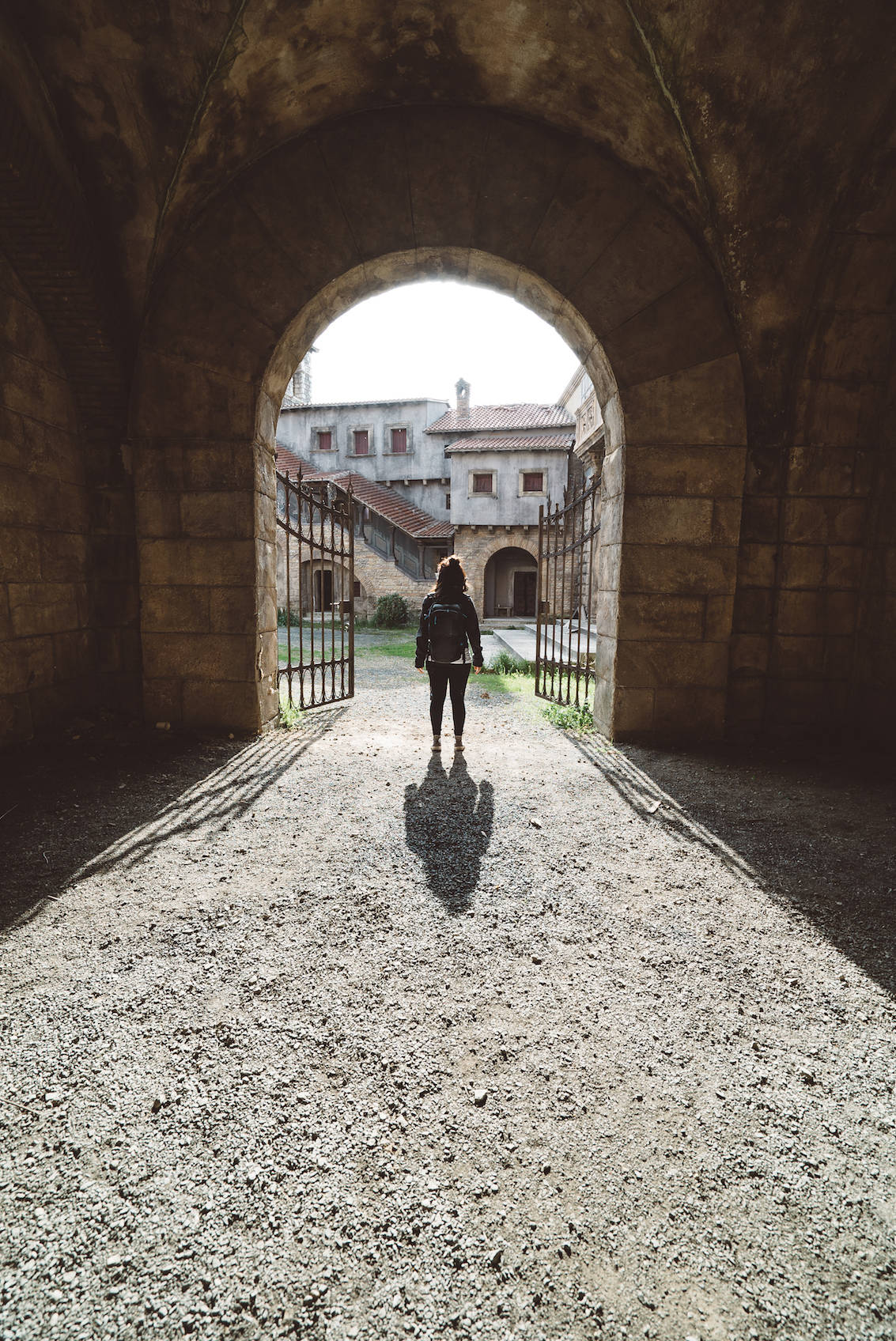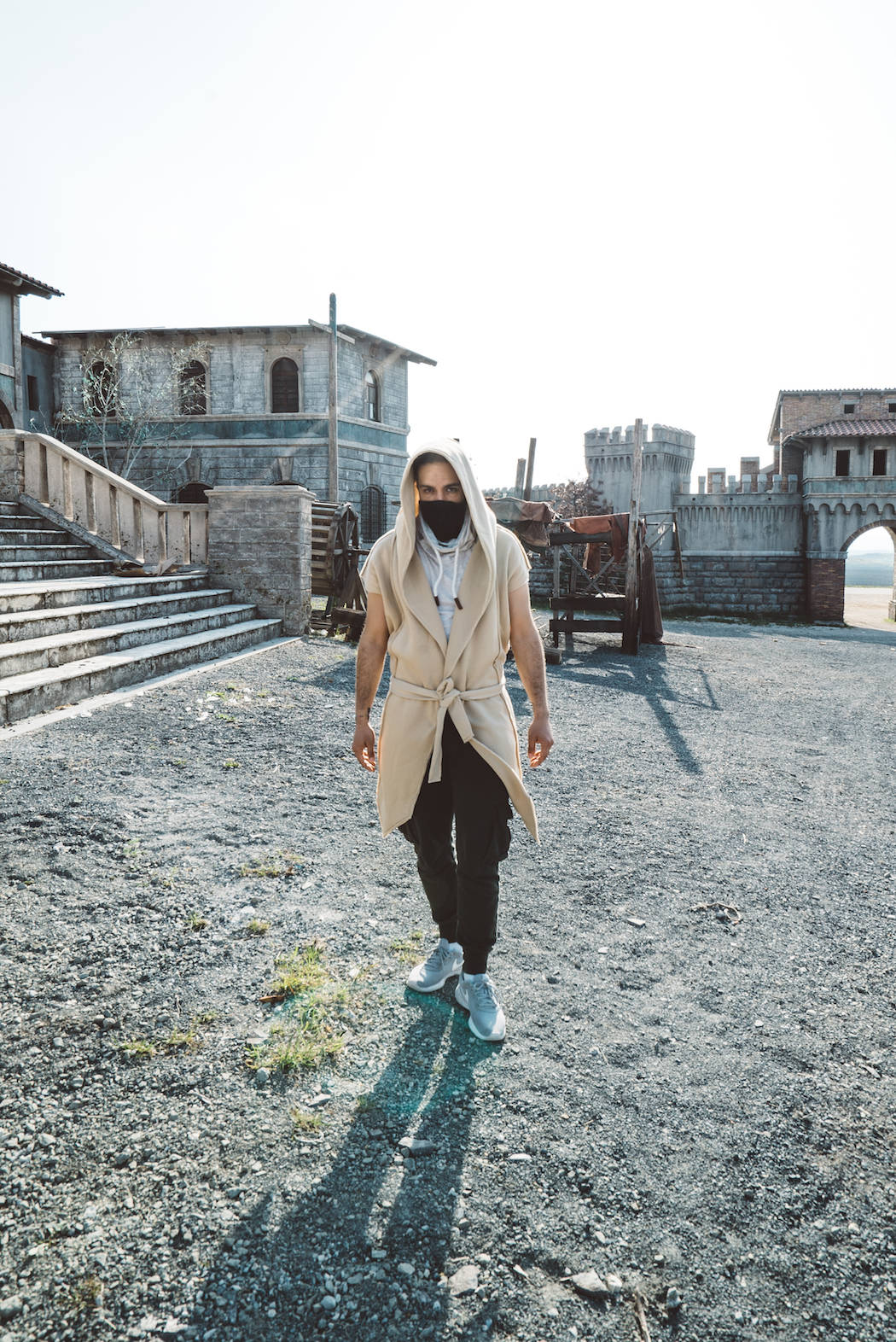 7. Tuk Tuk Rides
I've been on several Tuk Tuk's in Asia, but never in Europe until visiting Budapest. You can hire a Tuk Tuk to take you on a tour around the city or quick ride from point A to B. Either way, it's the most fun you'll have getting around Hungary's capital.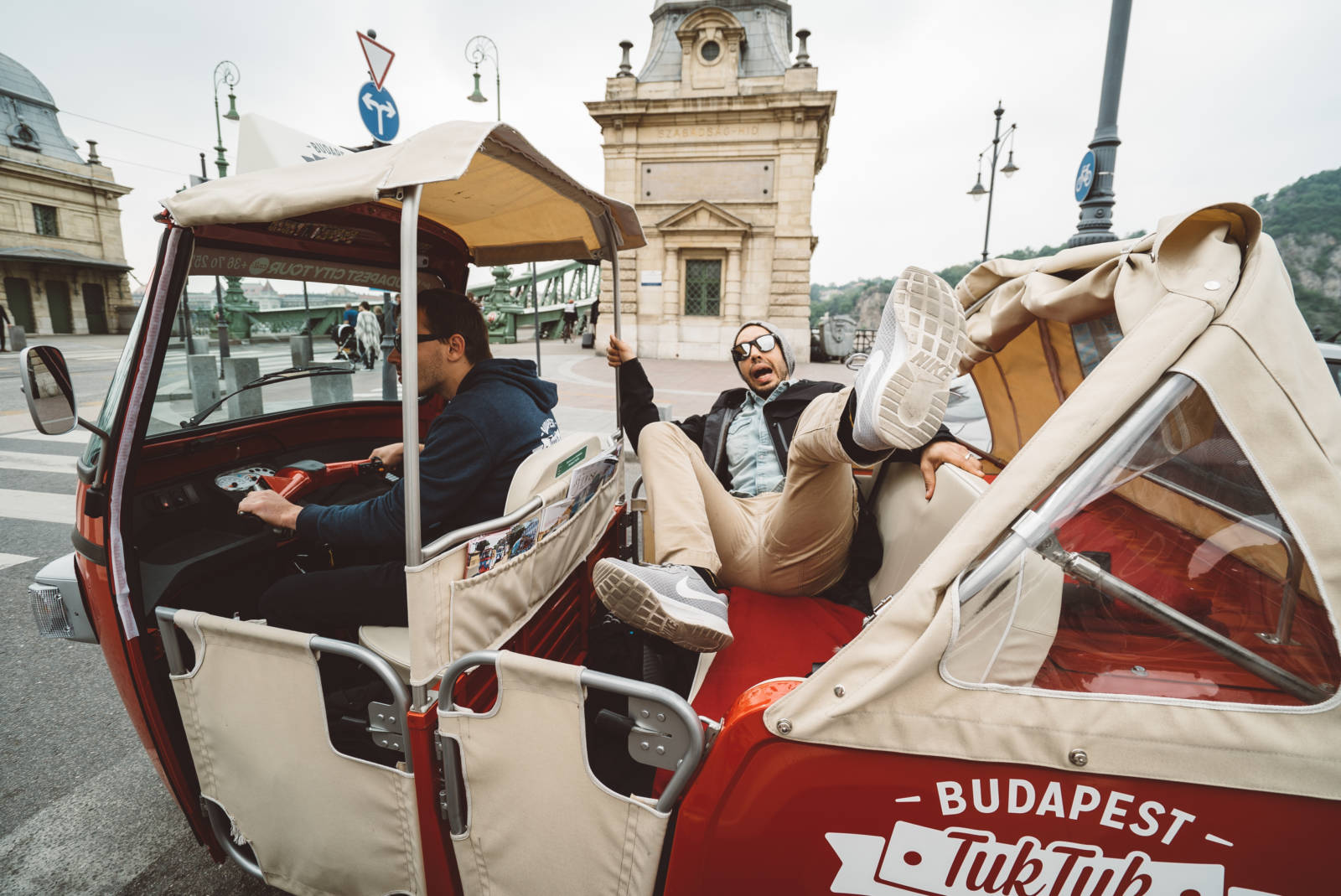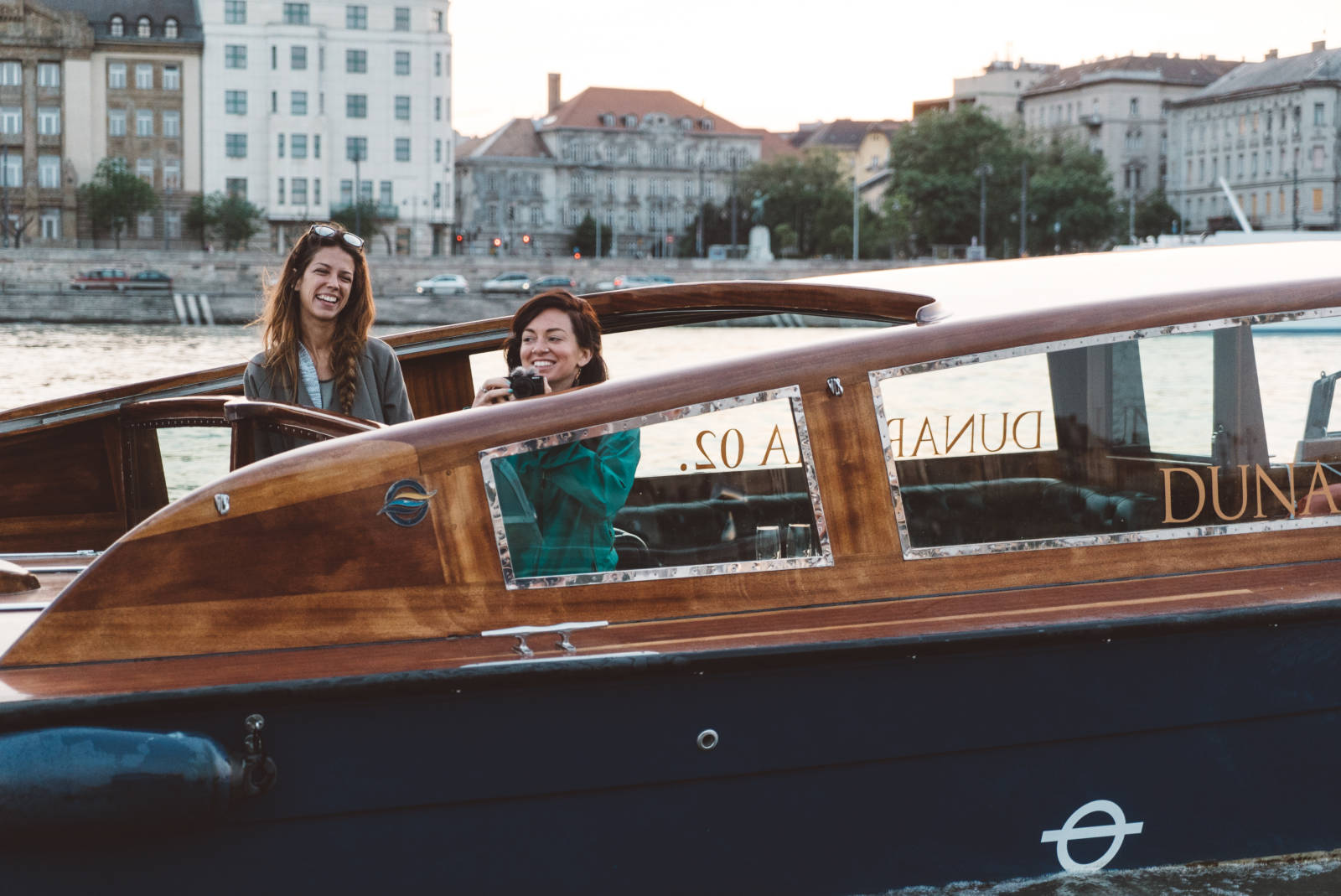 8. Speed Boats
Another exciting way to explore Budapest is by speed boat. If you're feeling extra badass, hire a speed boat to take you on a sunset ride. This is when and where the Instagram magic happens.
9. Shopping
I love spending at least one day shopping in each country I travel to. This means visiting local markets, boutique shops and artisan stands. Not only is shopping the local trends a great way to learn about a culture, but it helps support the economy.
In Budapest, we stopped in at our tour guides clothing shop. Fanni Sarkadi is the Hungarian designer of Ooh My Deer and makes really cute and practical clothing. After perusing the shop for a good hour, I walked out with a few goodies made from various local designers. For me, having an international wardrobe makes my closet feel more unique and special. Each outfit has a story behind it and experience to reminisce about.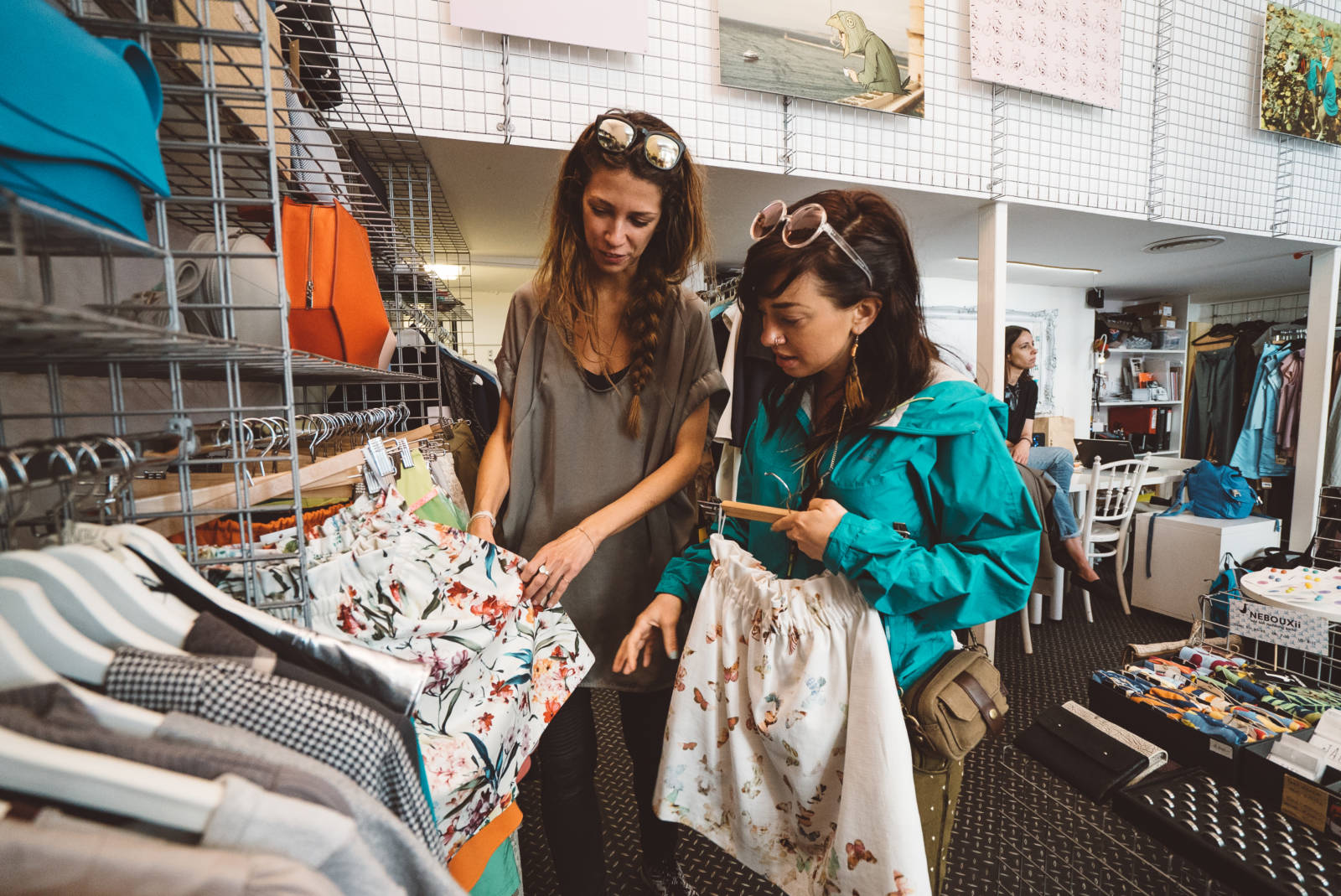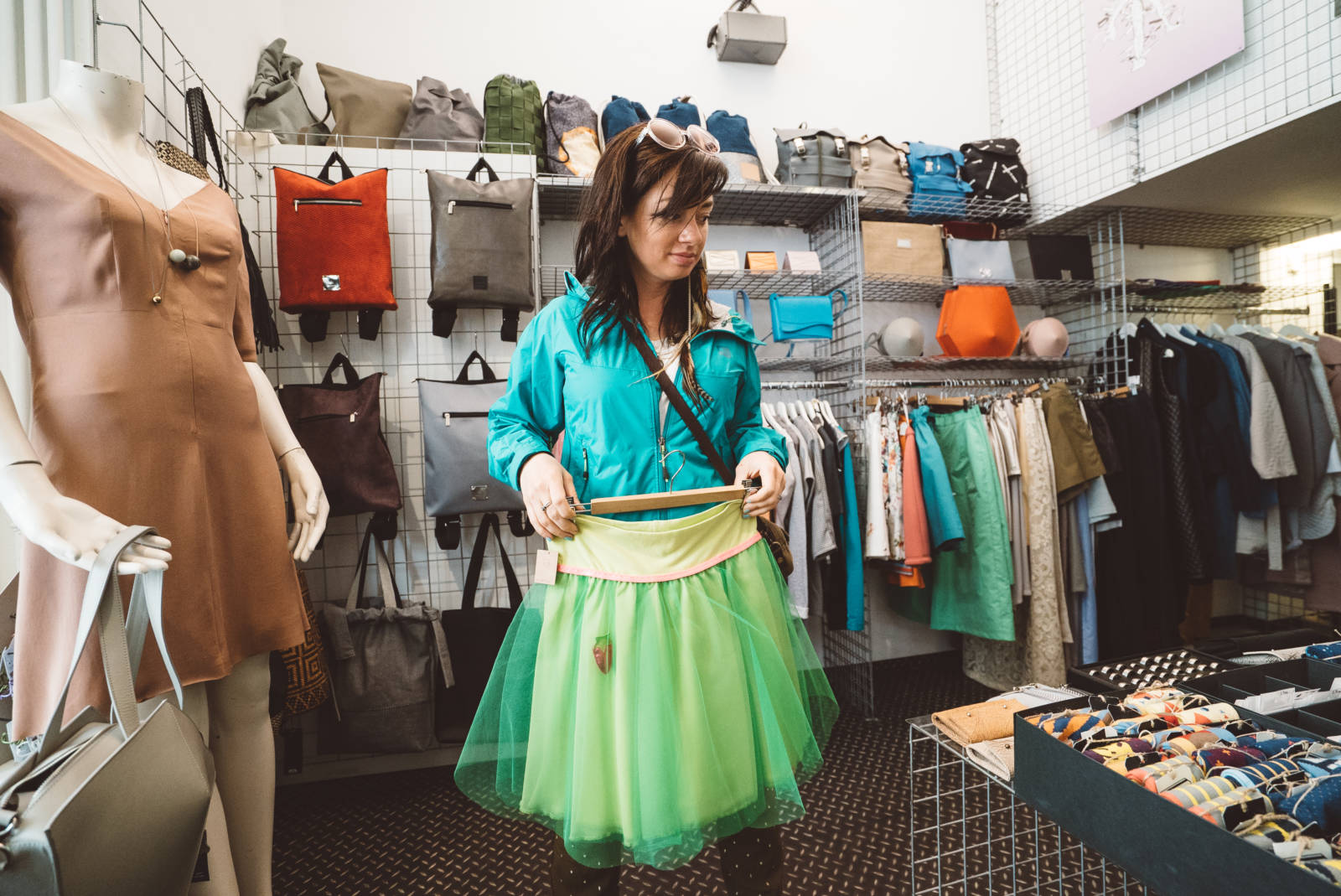 10. Great Market Hall
I am obsessed with visiting markets around the world. Naturally, I had to stop by the Great Market Hall, which is the largest and oldest in Budapest. Markets are a great spot to soak in the energy of a place, people watch and try local foods. If you're on a tight budget, hitting up a local market is also a great way to get a deliciously affordable meal.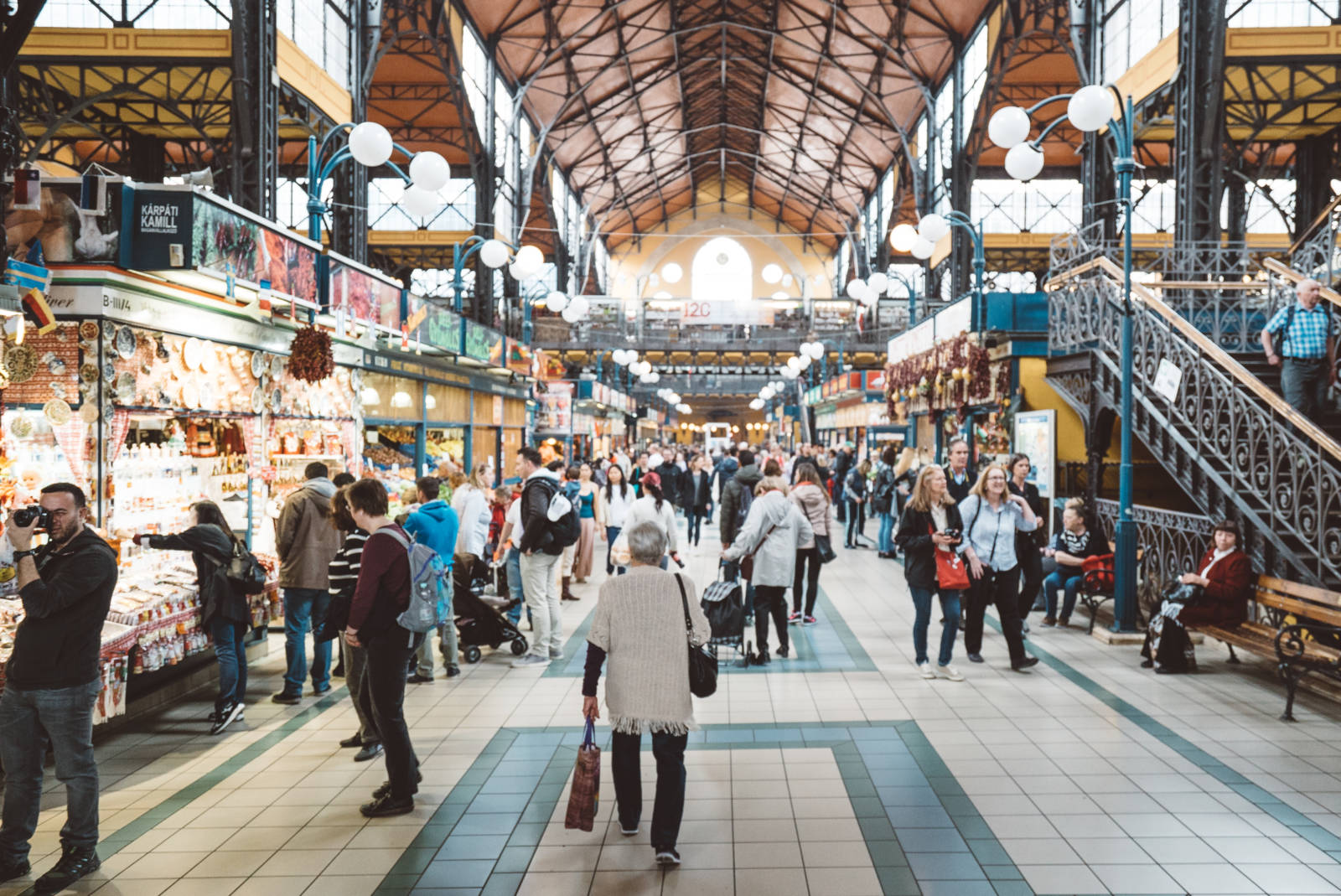 11. Home Cooked Meals
Some of my most treasured travel memories are of spending time with a local, at their house eating a home cooked meal. This is the most authentic way to understand and enjoy a new place and culture. I've found that more often this type of experience has found me rather than me seeking it out. However, there are opportunities to book this type of experience ahead of time like we did in Hungary.
Hungarian singer Evelin Tóth along with her husband offer authentic cooking classes. Within in minutes of arriving at their house, we felt more like friends than visitors. It was one of my favourite memories from our entire EuroTrip.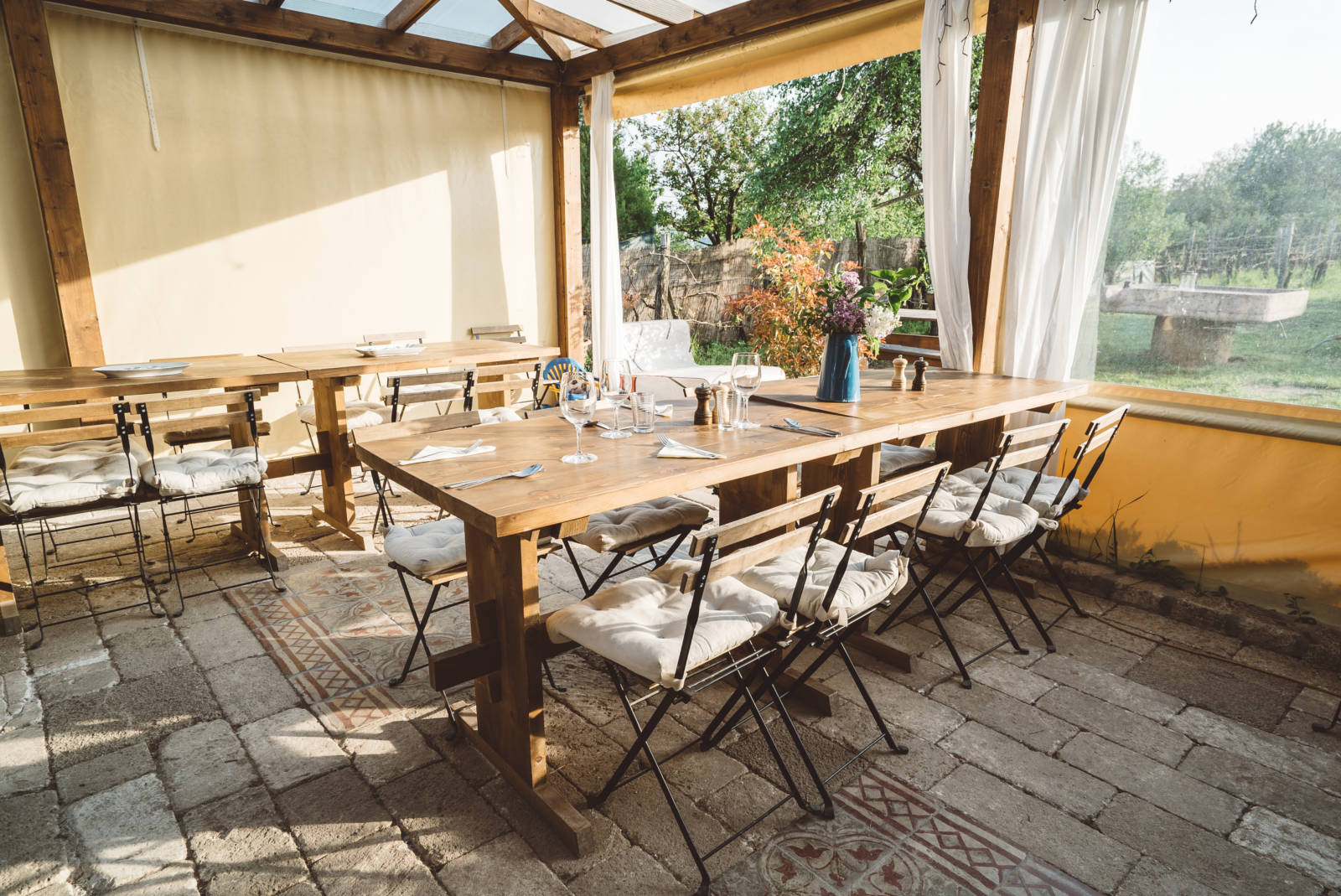 12. Hungry for Lángos
If you're ready to pack on 10 pounds in one sitting, then you're ready for a Lángos. This Hungarian treat is a plate-sized sheet of fried dough that is usually smothered in sour cream and cheese. Yes, it's as disgustingly delicious as it looks and sounds. Just looking at one of these will make you gain an extra 5.
Want access to travel deals, giveaways and more? Sign up for our newsletter!