When I think of the word "paradise," I think of a remote island covered with fruit trees and surrounded by ocean water that is every shade of blue and green imaginable. The weather would be warm and smell sweet. There would be happy people, dancing around and living a simple, stress-free life and the most flavourful food. There would be no predators or poverty and every culture and religion would be respected and celebrated equally.
Now, what if I told you that this paradise actually exists…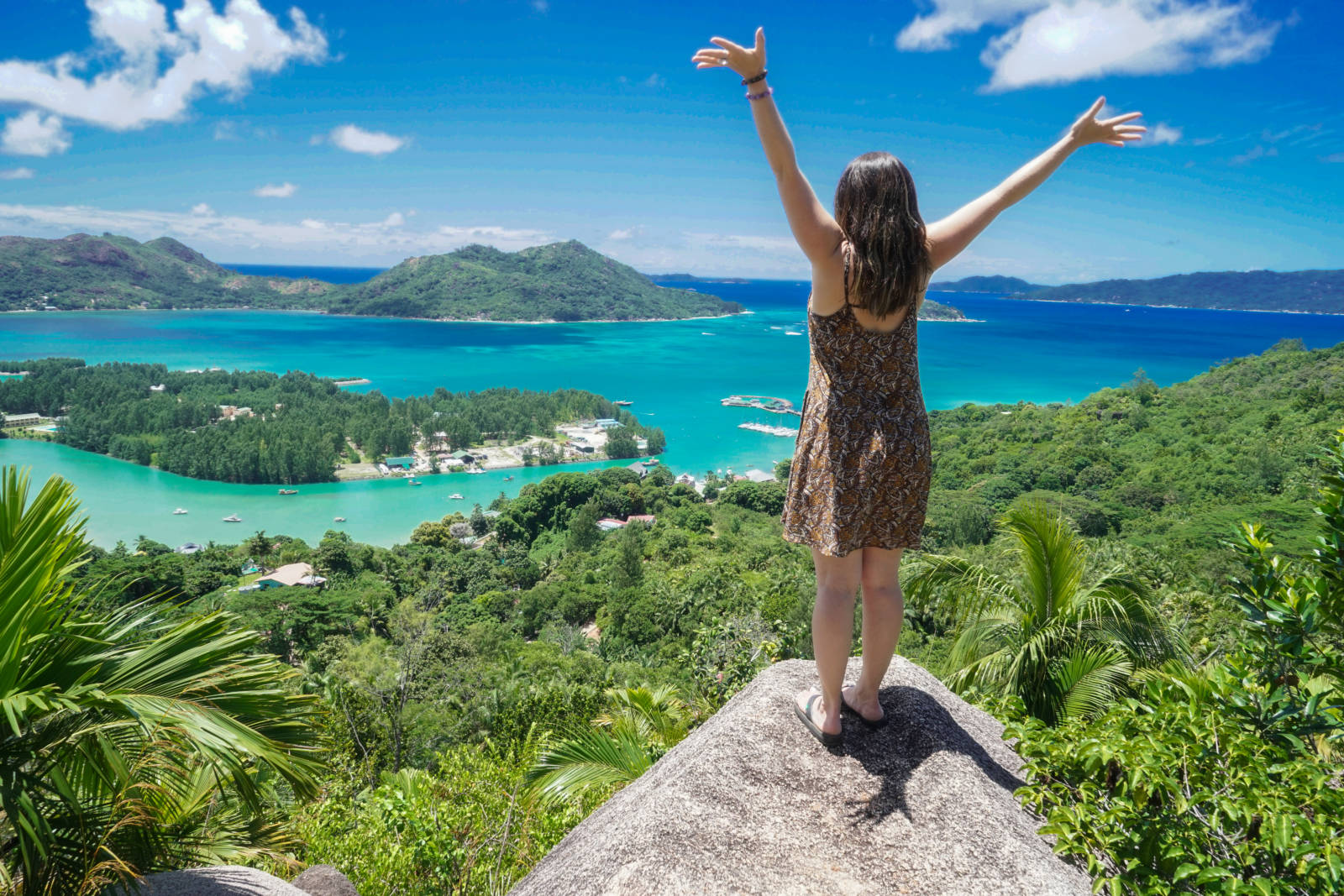 The islands of Seychelles are the true definition of paradise! I remember hearing about the island country a few years ago from Siya. He told me of a beautiful series of islands located off the coast of Africa that look like a dream. Up until this point, I didn't even know Seychelles was a country. When I told friends and family that Siya and I would be travelling to this magical set of islands, most of them replied with: What's Seychelles? I always find it funny that just when you think you can name all of the countries in the world, you get surprised with one you've never heard of. This still happens to me!
When Siya and I first stepped off the plane in this "paradise," I was hit with the sweet tropical breeze smell as it brushed across my face. I looked around, and all I saw were palm trees and the most beautiful ocean water. Paradise indeed!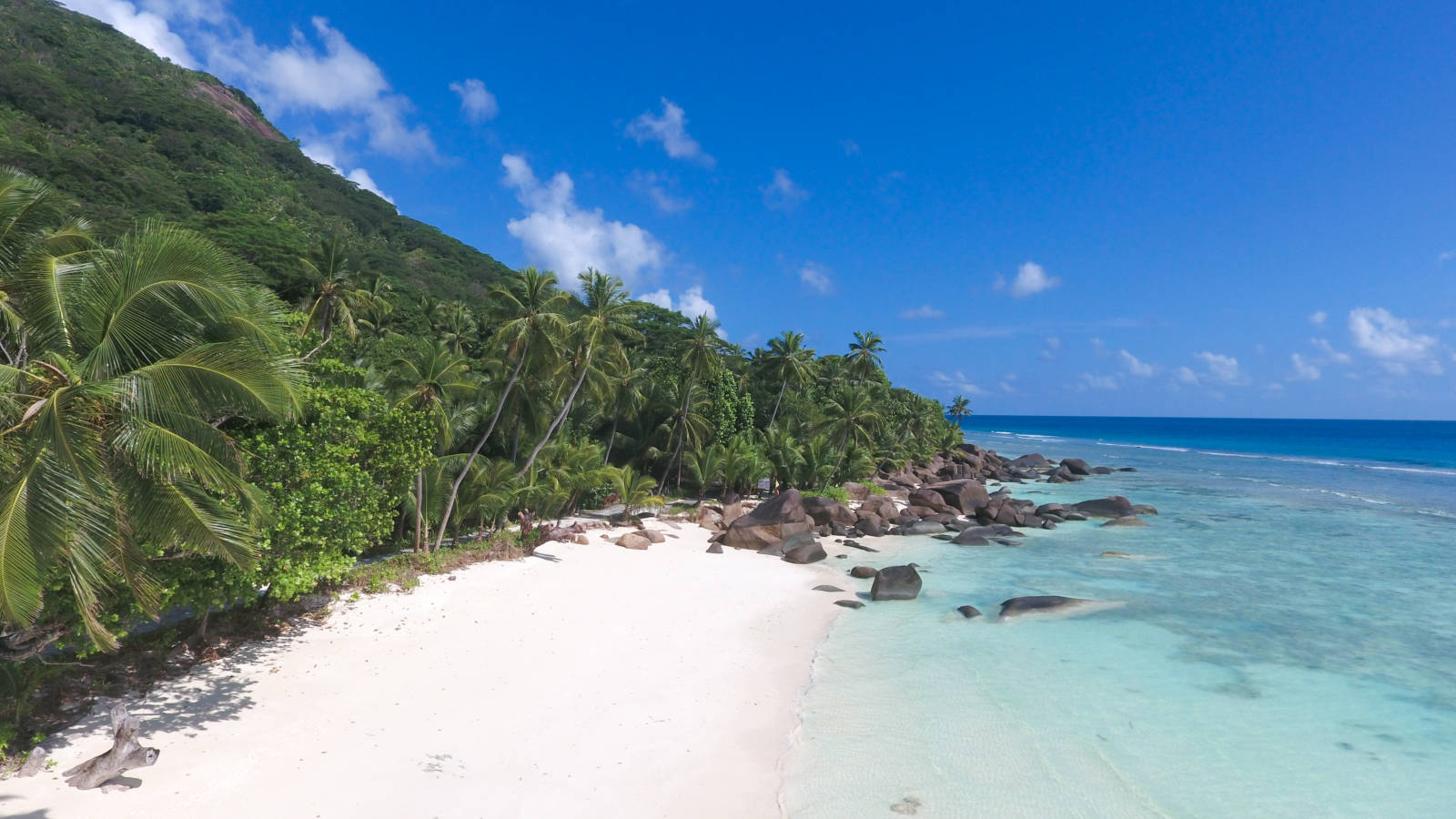 During our ten days in Seychelles, we spent time on Mahé, Praslin, La Digue and Silhouette island. All of them had their own special charm. Mahé is the most populated island where we celebrated Carnival de Victoria. Even though it's the busiest island, it still has a laid back vibe and is absolutely beautiful.
Praslin is also very nice and is the only place in the world where the famous Coco de Mer grows. There's some great hiking spots on this island that are absolutely worth exploring.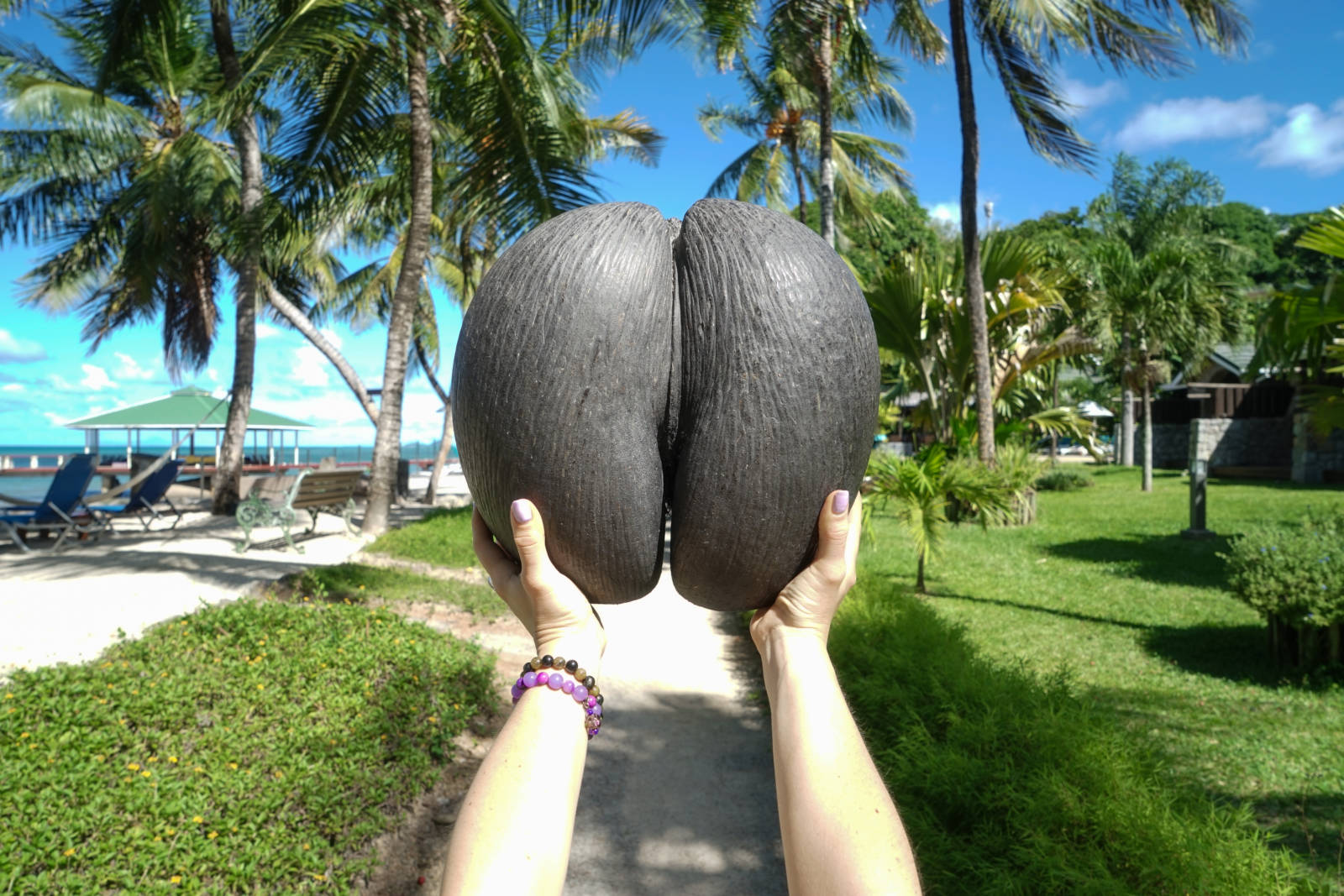 La Digue is super cute! One of the best ways to explore this island is by bicycle. I would also highly recommend going on a day hike with Sunny Trail Guide. During this adventure, you'll walk waist high in the ocean during high tide, hike over uniquely carved rock and end up on a remote beach with the most beautiful ocean water you may ever see in your life.
Silhouette Island is the smallest of the four and a lot quieter. 93% of the island is a designated national park where you are only legally allowed to hike around the island with a local guide.
We stayed in a couple of hotels and guesthouses, but the ones definitely worth mentioning are the Hilton Northolme located on Mahé and Hilton Labriz located on Silhouette Island. I've stayed at several Hilton hotels in the past, but none of them compare to the ones I stayed at in Seychelles. They were absolutely stunning!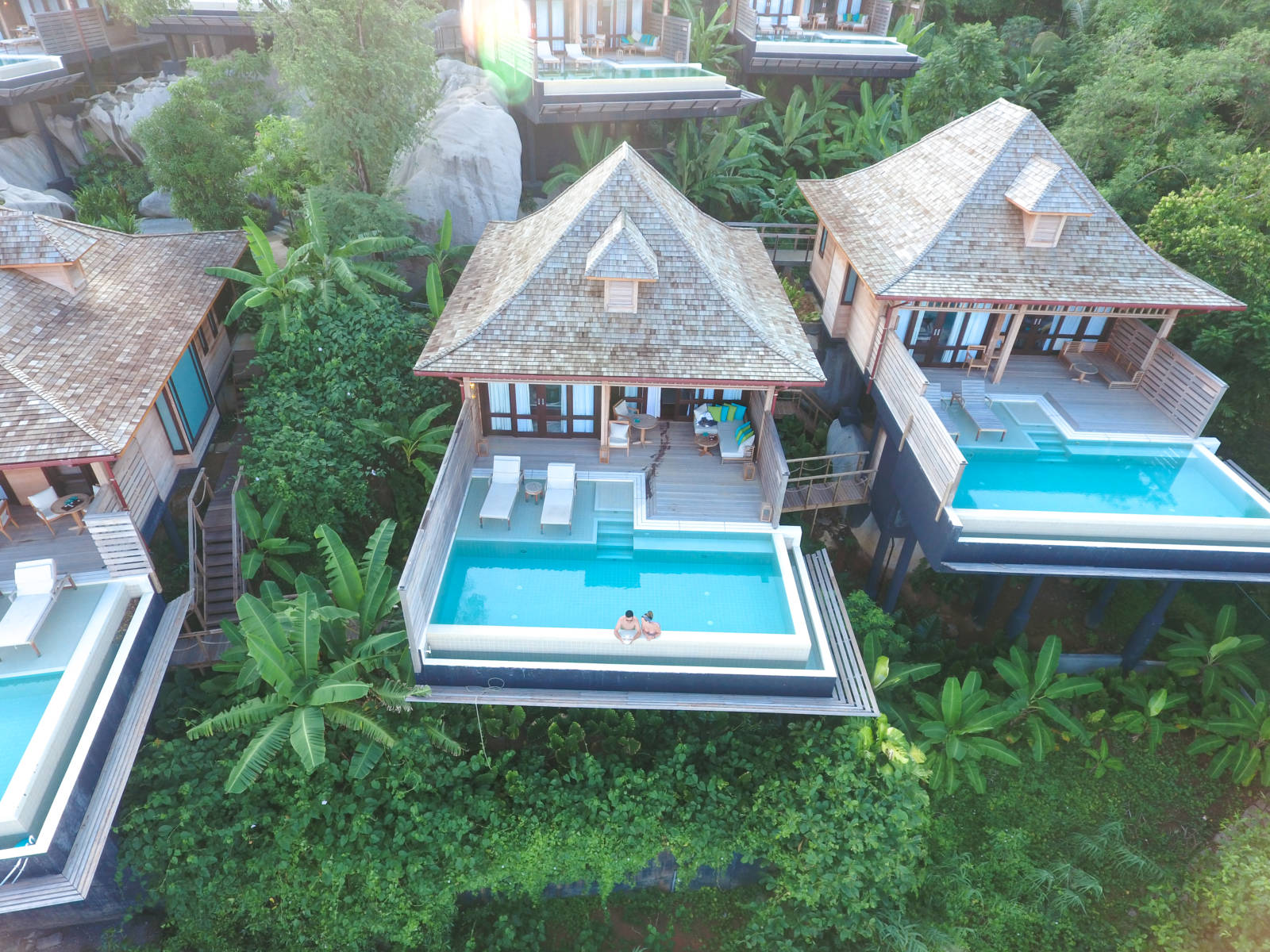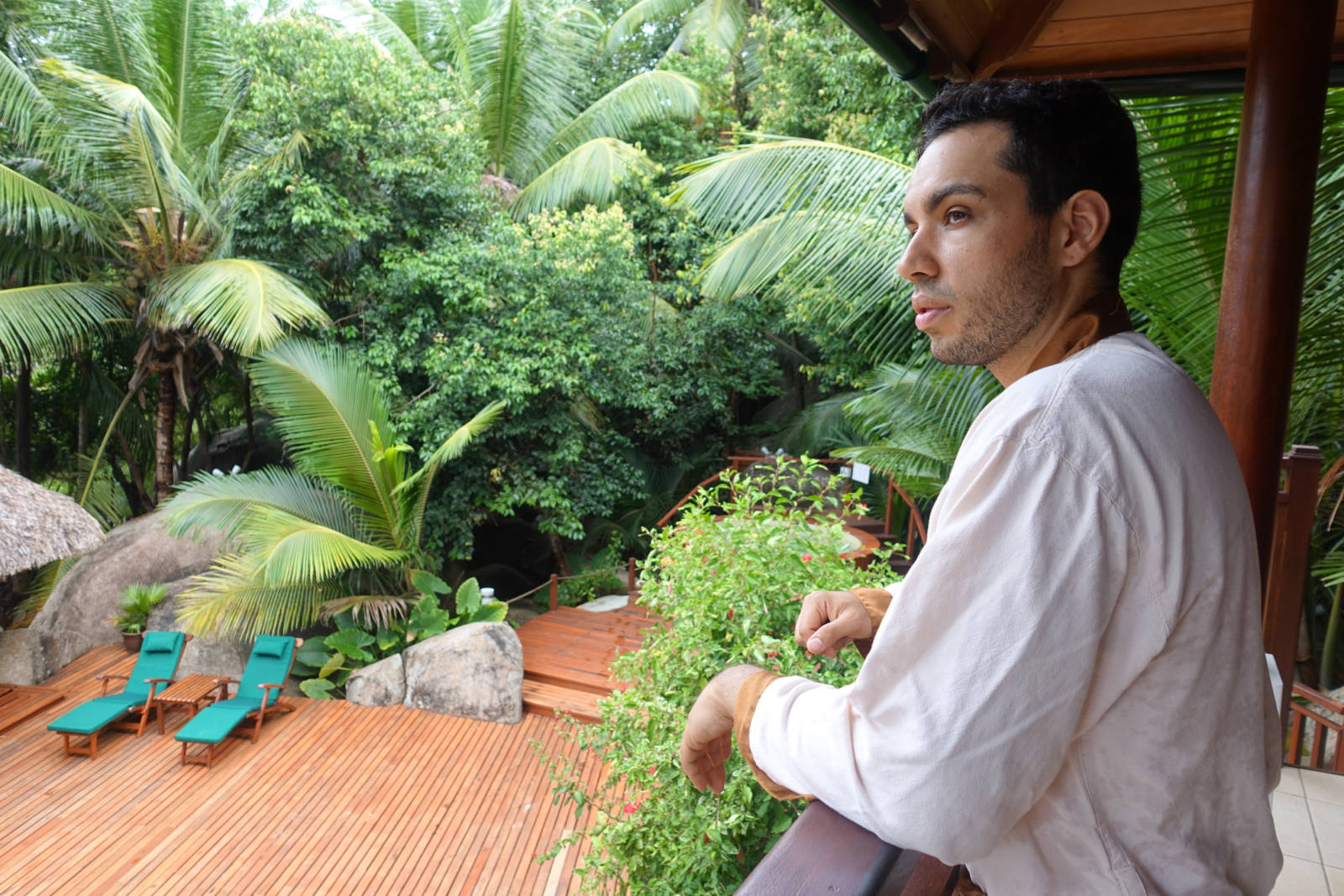 The one thing that I must mention is the lack of WiFi found a month the islands. If you are someone who needs to be connected during their travels, finding WiFi in Seychelles is a real pain and super expensive if you do find it. While staying on La Digue Island, I purchased one hour of internet for $10 USD which never even worked. This is frustrating for someone who works online, but also kind of a blessing in disguise since it's really nice (and necessary) to disconnect once in a while.
I must also mention that because Seychelles is located in the middle of the Indian Ocean, the pricing for everything is drastically increased. We paid double for everything compared to what we pay back in Canada. For example, a box of Oreo's may cost about $5 in Canada and in Seychelles, you're looking at spending around $10 due to the fact that it cost so much to ship things over.
Overall, Seychelles blew me away with its beauty, disappointed me with its WiFi and won me over with its celebration of all cultures. I would highly recommend this island country to travellers or vacationers who may have a larger budget to spend and are looking for a place to truly take their breath away. Seychelles will easily become one of the most beautiful places you'll ever visit.
Is this slice of paradise on your bucket list?