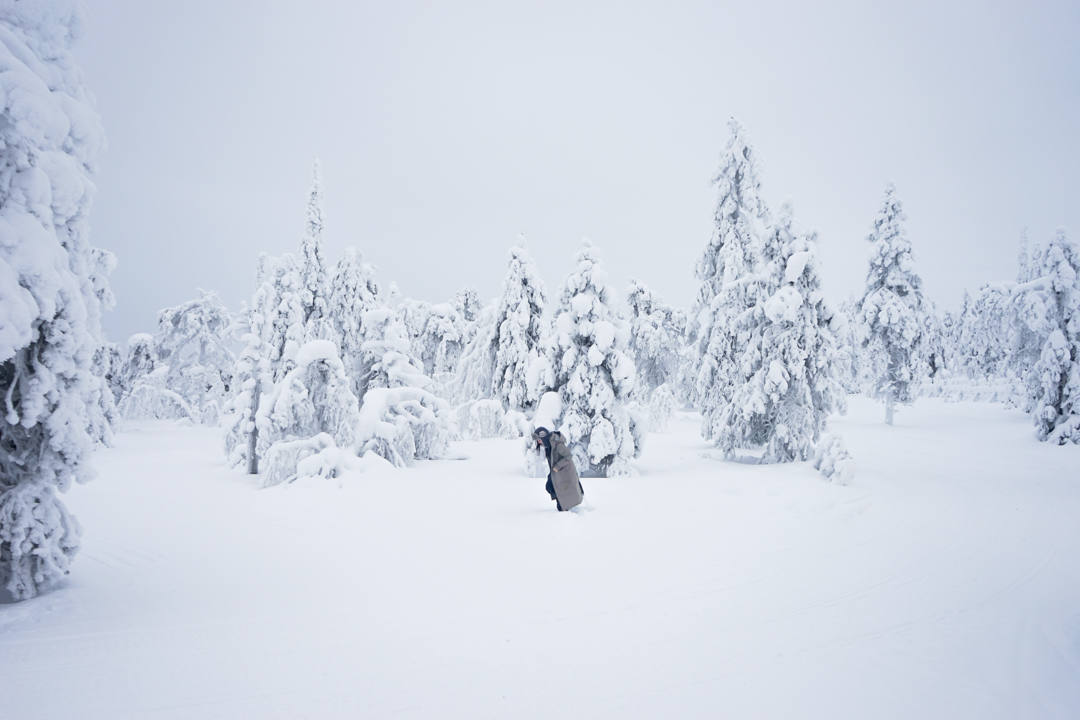 After experiencing summer in Finland, I fell in love with this European fairytale land. From the fresh berries that can be picked throughout the country to the frequent run in with reindeer in the forests, Finland is a nature lovers haven!
I had an incredible time experiencing the many things that summer in Finland has to offer. I knew I had to return to experience this magical country in the wintertime, and it didn't disappoint! While many of us try to avoid the cold weather and head to somewhere tropical and warm, I urge you to try to embrace winter season in a place that knows how to do it best. There are many reasons to fall in love with winter in Finland, but in this post I'm sharing the many adventurous winter things you can do in the country:
Dog Sledding
If you want to see an excited pup, head on over to Arctic Husky Farm in Luosto. Here, you'll get to meet a pack of about 180 Alaskan and Siberian Huskies who seriously love nothing more than to pull you on a sled. These dogs are born sled dogs and absolutely love to run to the point that they will whine and cry if they don't get to (they don't run everyday as they need to rest some days to stay healthy). There are a few different dog sledding excursions to choose from ranging from a one-kilometre spurt to an over-night adventure.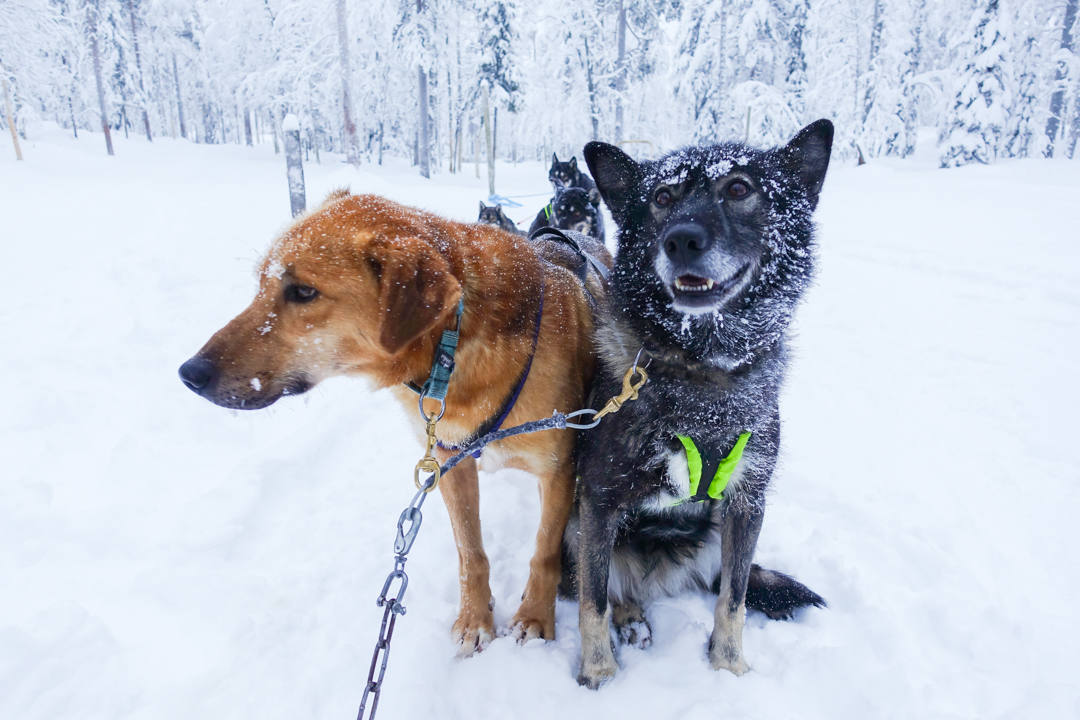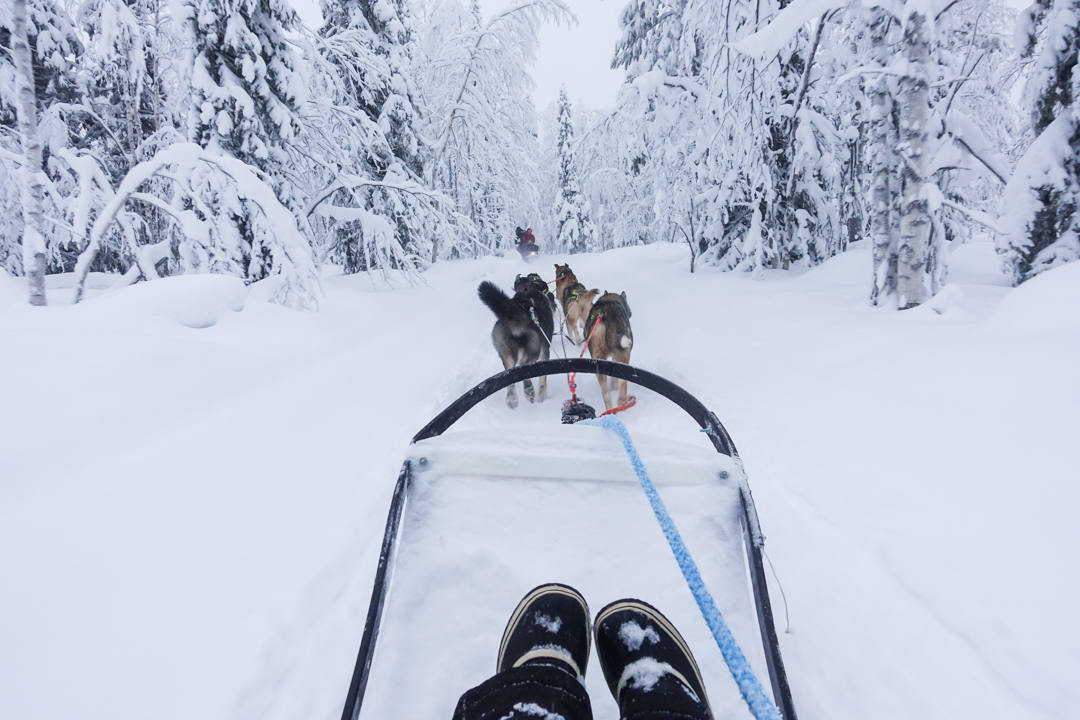 Reindeer Sleigh Ride
Who says Santa is the only one who gets to be pulled on a sled by reindeer? At Kopara Reindeer Park, you can go on a Reindeer Sleigh Ride through a winter wonderland. You can also feed the reindeer and learn about the life of a reindeer herder. In Finland, anyone living within the area of Finnish reindeer husbandry who is a citizen of the European Union has the right to own reindeer. In fact, every reindeer you spot in Finland is owned by someone but is free to roam around Lapland. Yes, it's true. You can own a herd of reindeer just like Santa.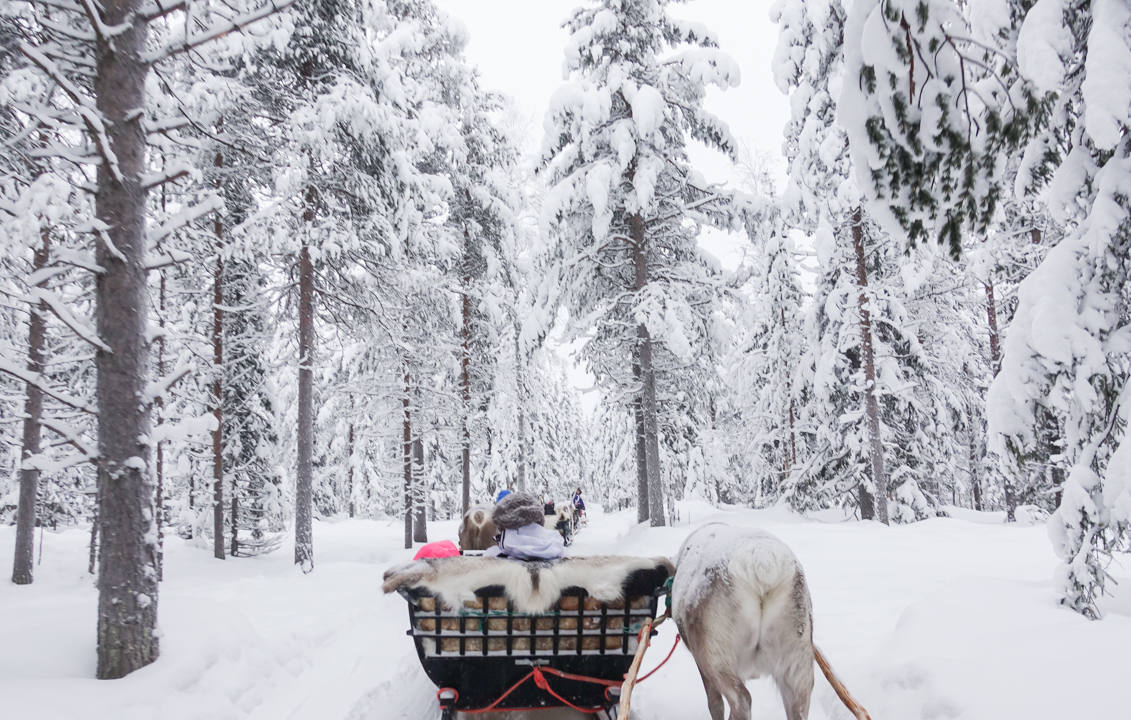 Siya is quite happy with this one. Selfie with a reindeer – check ✓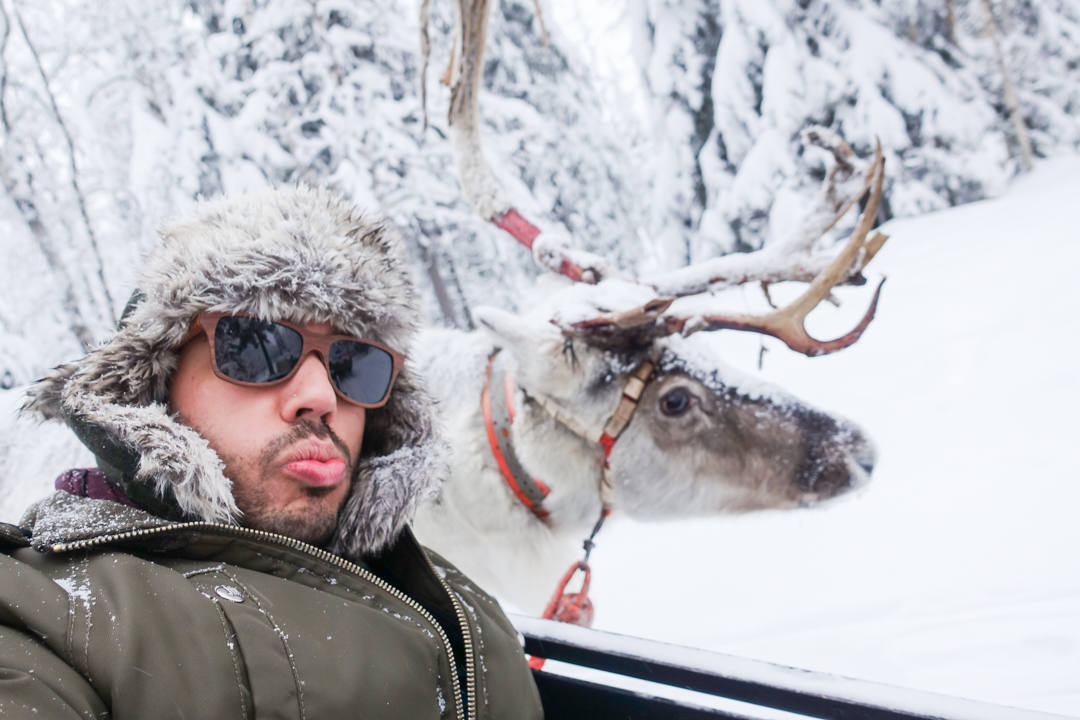 Ice Climbing
If you want to test your physical strength and endurance, try ice climbing. The team at Bliss Adventures will make you feel comfortable and safe, especially if it's your first time climbing…anything! They will provide you with all of the equipment you need, even down to the boots. After you conquer the cliff, there will be a bonfire for you to warm up at while you sip on hot berry juice – the perfect end to a great climb. Even if you don't think you can do it, you can! You'll be surprised at how high you can get. However, I must warn you that it's very possible you'll fall in love with ice climbing like I did. I can't wait to climb again!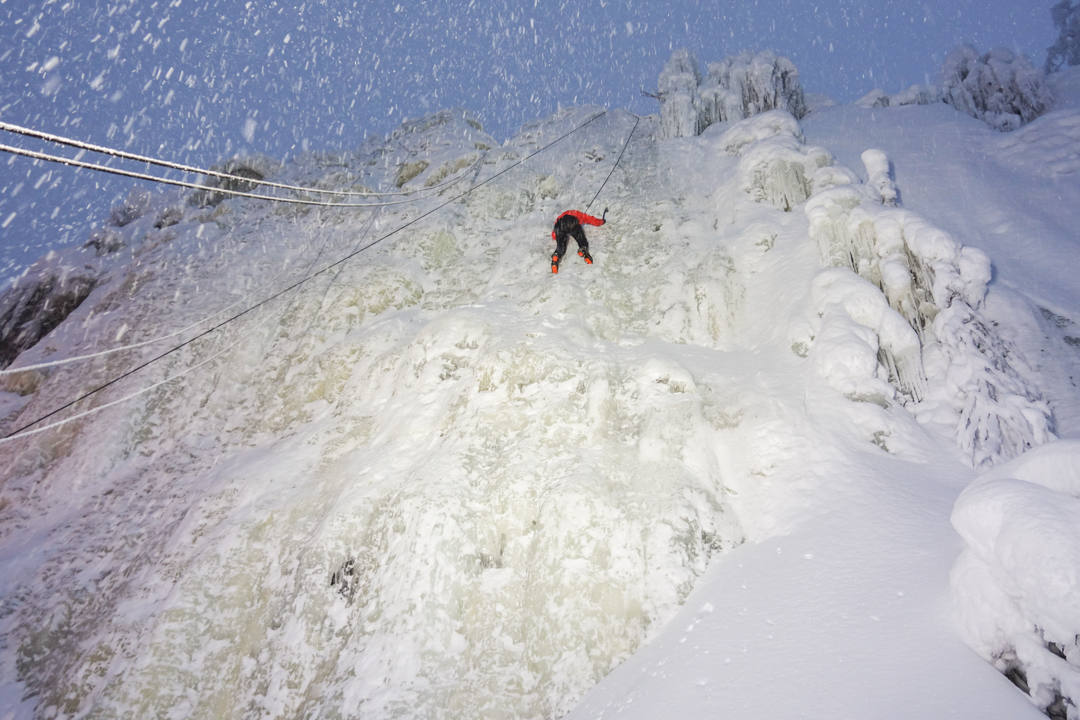 Snowmobiling
There's no better (or exciting) way to get around Lapland in the winter then by snowmobile. Lapland Safaris offers snowmobiling tours through the forest and over lakes. All you need is a valid drivers license from your own country, and you're good to go!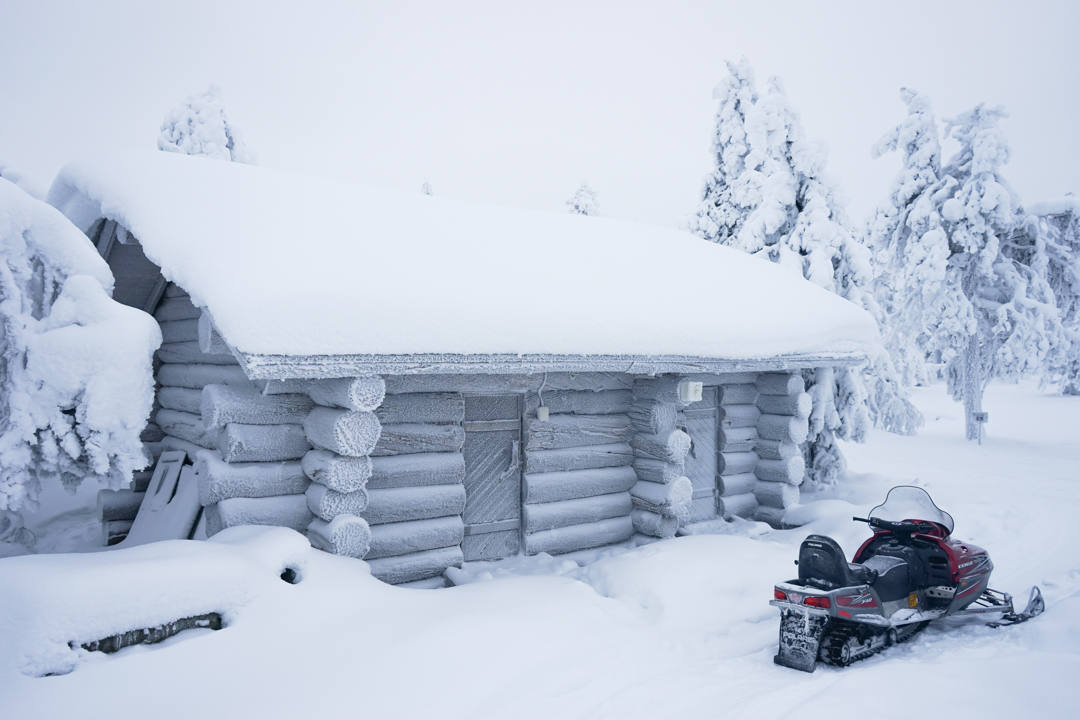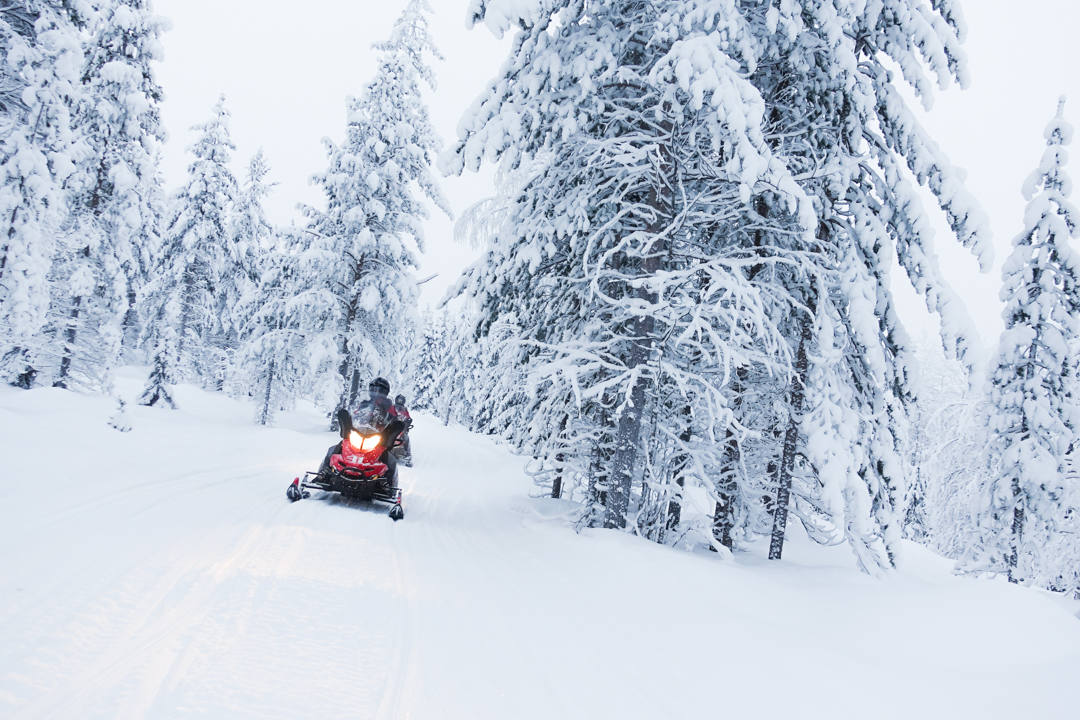 Snow Shoeing
No matter how deep the snow is, you can pummel through it with snowshoes on. Showshoeing brings winter hiking to a whole other level of awesomeness. If you're lucky enough to be in Lapland during a clear winter night and the Northern Lights are active, I highly encourage you to go on a snowshoeing adventure in search of the Aurora Borealis. Lapland Adventures also offers this duo adventure for those looking to have their mind blown by nature.
Even if you don't a chance to see the Northern Lights, the silence that will bestow you and the breathtaking beauty of the snow draped trees is enough to leave you speechless.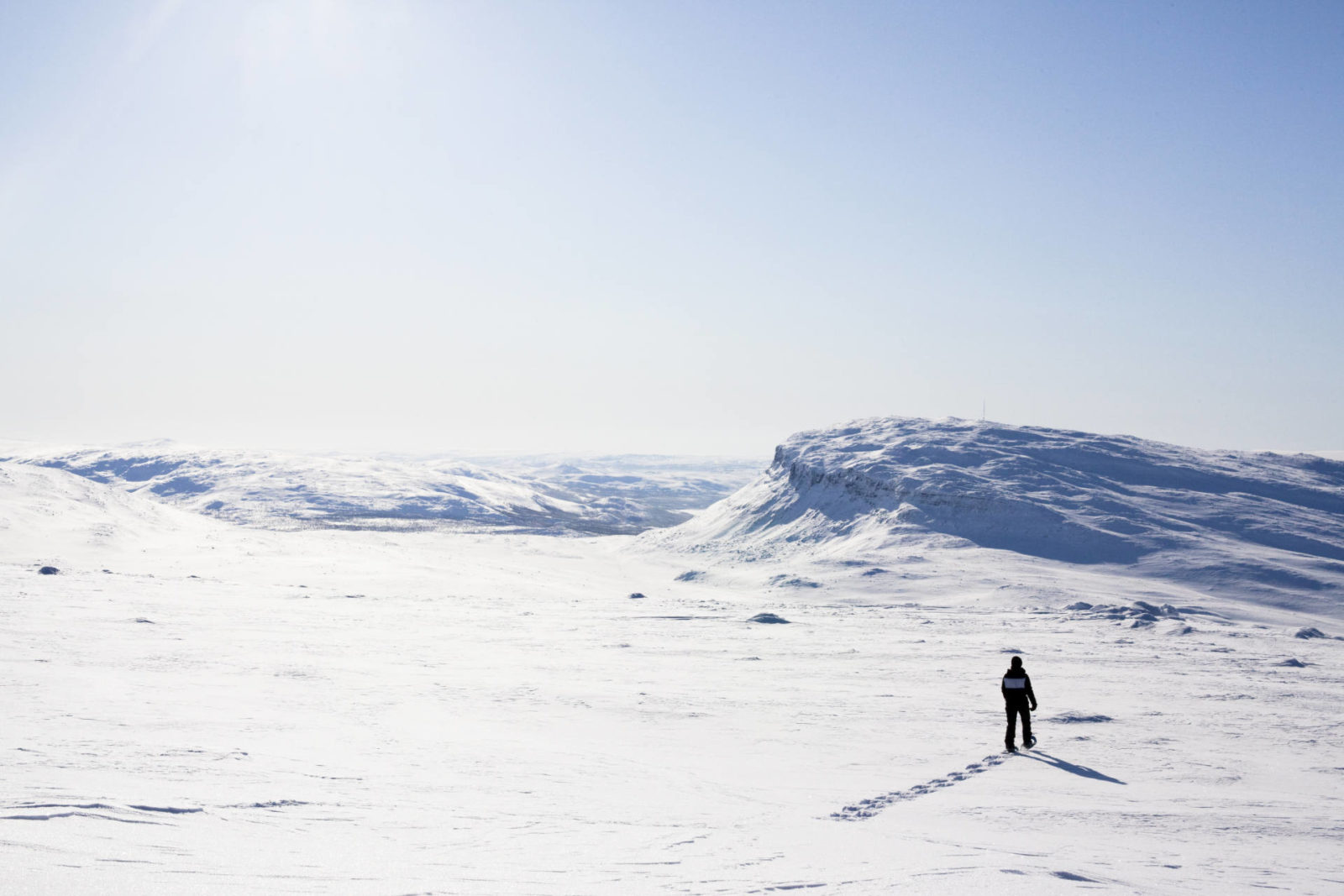 Ice Swimming
There are two ways to go ice swimming in Finland. The first way is to strip down completely and plunge into the ice cold waters. The second way is to put on a really goofy outfit that keeps you warm and dry and float in the Baltic Sea. Both options are sure to be memorable.
In Kemi, you can take a cruise on the Gulf of Bothnia on board Sampo, the former icebreaker for the Finnish government. It's super cool to see this heavy ship break through thick pieces of ice like it's nothing. What's even cooler (but actually not really) is jumping into the ice cold waters in the middle of the Baltic Sea dressed in warm impermeable survival suit.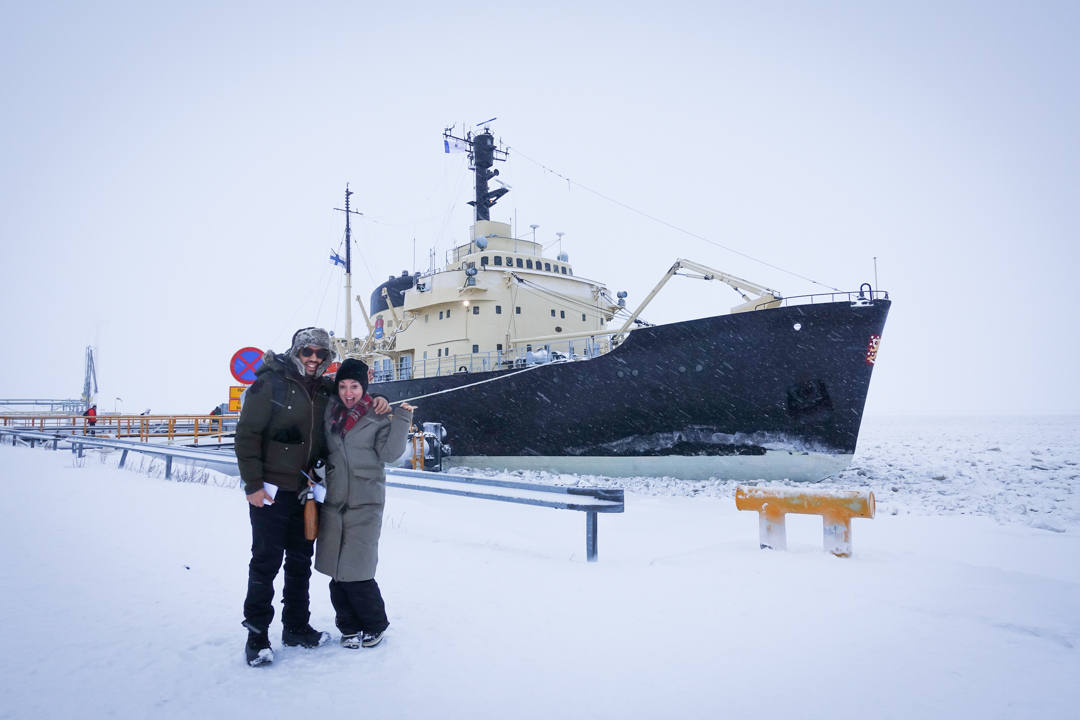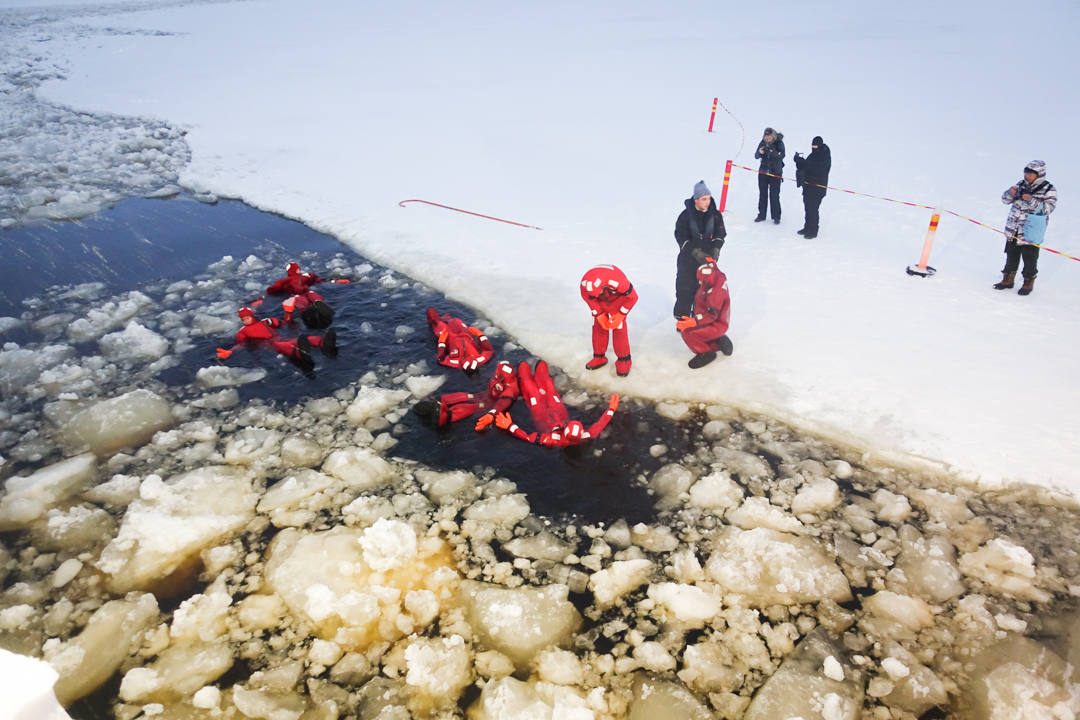 Sleep in an Olokolo
Every year since 1996, the Kemi Snow Castle has been rebuilt and attracts locals and tourists from around the world.  At the Snow Castle, you can choose to spend the night in one of the snow rooms or in an Olokolo. Both offer quite the unique sleeping situation, but if you're wanting a cozy and warm sleep, then I would choose the Olokolo. That's what Siya and I chose and we had a great sleep!
These babies are equipped with a heating system, a comfortable mattress and sleeping bags providing you with everything you need for a great sleep. Oh, and it doesn't hurt that you can watch the stars at night and wake up to a sea view in the morning.
Eat at a Snow Castle Restaurant
What's "cooler" than eating at a restaurant located in a castle made of snow and ice? Menu items at the Snow Castle restaurant include an array of soups to keep your insides warm. For your main course feast on local salmon and perch served with steamed vegetables. You can also have the chance to order the special Blue or Red liquor which is served in an ice glass.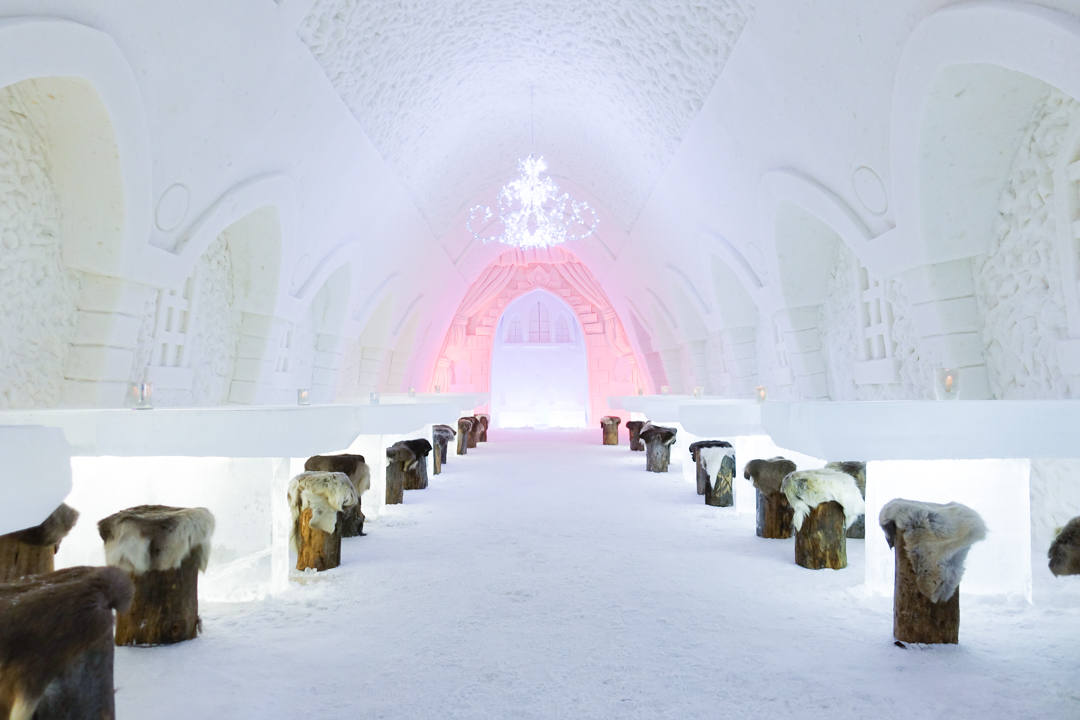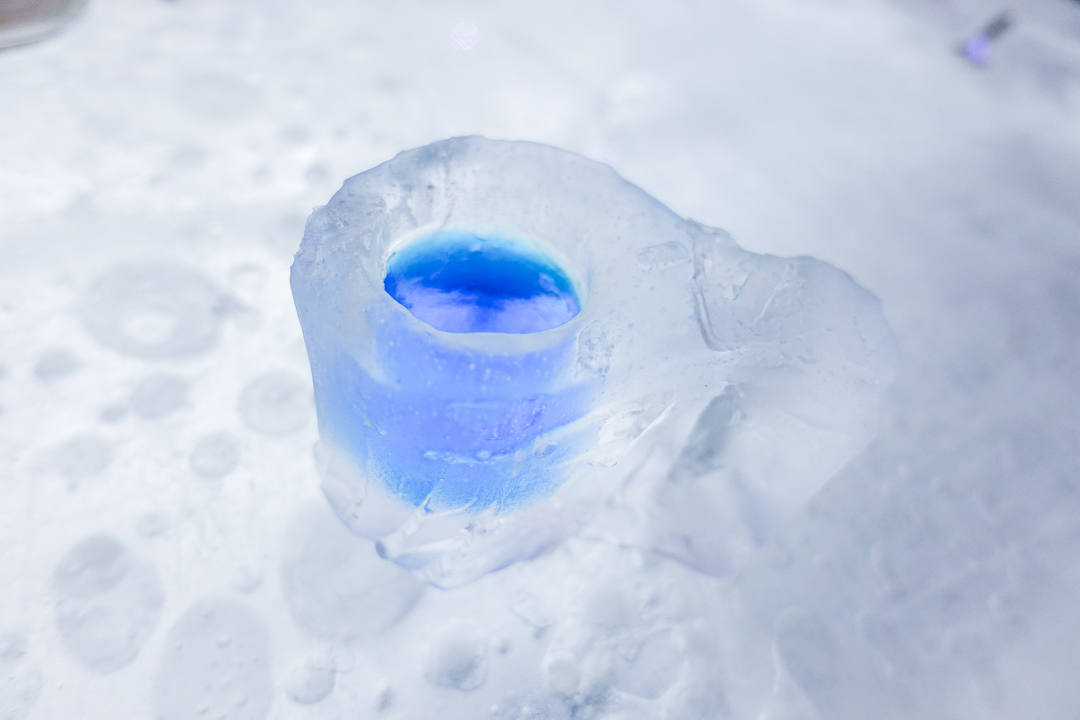 Sleep in a Glass Igloo
If you enjoy seeking out unique accommodations, then you must sleep in a glass igloo while in Northern Finland. The glass igloos at Santa's Hotel Aurora are intended for year-round use so you can enjoy them in both winter and summer. If you're lucky enough to sleep in the igloo on a clear night, you will not only get a chance to see a star filled sky but also the Northern Lights from comfort of your own bed. Each igloo comes with a cell phone so that the staff can send you a text when the Northern Lights are active. Each room also comes equipped with it's own full washroom as well as WiFi and free parking.
Sauna and Snow Rolling
You cannot visit Finland in the wintertime and not take a sauna and roll in the snow. It's just wrong! The sauna is a substantial part of Finnish culture. For Finnish people, the sauna is a place to relax with friends and family, and a place for physical and mental relaxation as well. Finns think of saunas not as a luxury, but as a necessity. This is a cultural tradition that I can definitely adopt into my life. Now, in the summertime it's typical to take a sauna and jump into a lake. Not too big of a shock, right? But in the wintertime, you can either take a sauna until you're hot and sweaty and then jump into a cold lake or roll in a blanket of fluffy snow. The choice is yours! Both are equally shocking and have equally great health benefits. The benefits from a sauna session alone is great but when you add cold water therapy to the mix, you receive even more benefits including improvements in immunity, mood, sleep, and metabolism.
Which of these winter activities are on your bucket list?