Ice cream is my favourite food…period!
If I was told to give it up (I don't know who would be sane enough to ask me to do that), I would run away and live in an ice cave for eternity with unlimited ice cream than agree to that.
I think I may have only met one person in my life that didn't like ice cream. I can't really remember if this is even true because I must have erased this nonsense from my memory. Ice cream makes everyone happy and if it doesn't, I don't think we can be friends anymore. Well, we can however, I will shake my head at you out of no where on many occasions.
This history of ice cream reaches far back to second century B.C., although no specific date of origin nor inventor has been credited with its discovery. What I do know is that ice cream is enjoyed immensely by many cultures around the world.
Here are the Top 10 Places to Eat the Best Ice Cream:
Jeni's Splendid Ice Cream
Where: Several locations in the United States
This is one of my all-time favourites and one of my fondest memories of visiting Ohio. Jeni's Splendid Ice Cream originated in Columbus, Ohio but now has several shops in other states. When you walk into one of Jeni's ice cream locations, you will find that each employee is not just very friendly but also very passionate about ice cream! It's almost impossible to choose from the flavours that Jeni's offers. All of them sound and look delicious. From Wild-berry Lavender to Salted Pecan, you are sure to salivate while eyeing them all! Whichever flavour of ice cream you choose, you are guaranteed a uniquely smooth texture, buttercream body and clean finish. They also don't use synthetic flavourings, dyes, or off-the-shelf mixes. The ingredients used in the ice cream are also local whenever possible with direct partnership between Jeni's staff and the growers, producers and suppliers.
You can even buy Jeni's book of ice cream recipes to try at home for yourself. I have a copy and have tried a couple of her recipes including one of my favourites, Salted Caramel.
Heladería Coromoto
Where: Merida, Venezuela
This ice cream parlour takes the Guinness World Record title of having the most ice cream flavours. Over 860 to be exact! Whether you have more of a simpler or more adventurous set of tastebuds, Heladería Coromoto offers flavours ranging from vanilla to cheeseburger to smoked trout! While not all 860+ flavours are offered at once, you will get quite a selection varying from traditional to extremely unique whenever you visit.
Paris Bar
Where: Asuncion, Paraguay
When I lived in Paraguay, one of my favourite things to do after spending a long, hot day exploring was to go back home and order delivery ice cream. Yes, you read right…
Paris Bar is located in the capital and will deliver ice cream right to your front door. I would highly recommend ordering Banana Split or Ana ice cream. Seriously though, all cities should offer ice cream delivery. Is there really anything better than this?
Ice Cream City
Where: Tokyo, Japan
Ice Cream City offers some more unusual ice cream flavours. From soy chicken and orchid root to sea-island salt and unagi (eel), if you can imagine it, it probably exists here.
Capogiro Gelato
Where: Philadelphia, Pennsylvania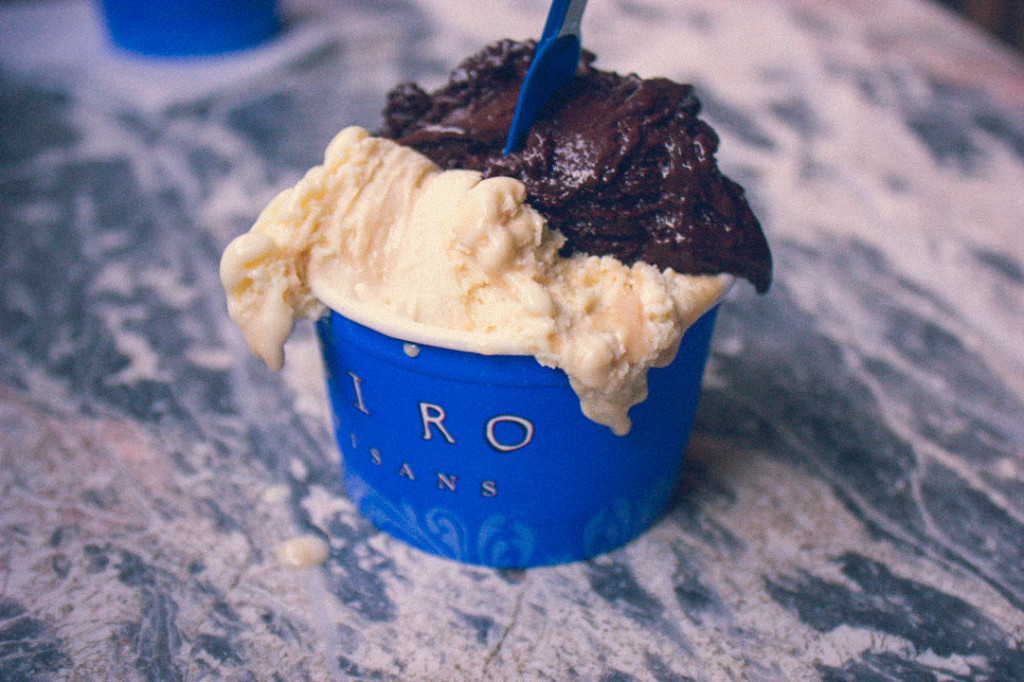 Made with the freshest ingredients, Capogiro Gelato include interesting flavors handcrafted each day. Some of the most popular include: Madagascar bourbon vanilla, Cantaloupe with Vieux Carre Absinthe, Thai Coconut Milk, Dulce De Leche and Cucumber with Grey Goose Vodka.
Everywhere!
Where: Rome, Italy
There isn't an ice cream parlour called Everywhere in Rome (at least I don't think), but I couldn't emphasize more that all of the gelato in Rome is to die for! At least in my experience it is. Indulging in gelato is part of the daily routine for Italians so as they say, "do as the locals do," and "when in Rome!"
When is a good time to have your daily gelato? Well, any time of day really. You can even have some pistachio gelato squeezed between a hot sweet bun for breakfast because…why not!?
La Casa Gelato
Where: Vancouver, Canada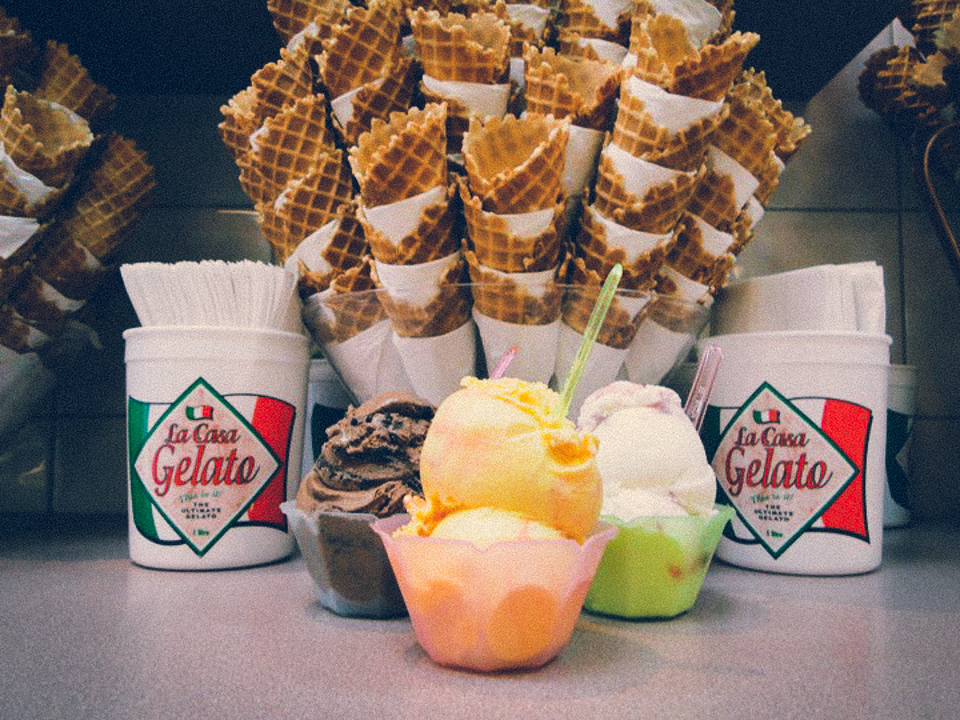 Offering 508+ flavours and growing (218 on site at all times), La Casa Gelato is an ice cream wonderland. Not only does the parlour offer many different flavours but also non-fat, non-dairy, low-fat, and sugar-free gelato. A unique aspect to this place is they are known of their hand-made in-house waffle cones constructed using an old family recipe.
Gelato Gusto
Where: Brighton, United Kingdom
Each day, right above the Gelato Gustor shop, wizards are creating small batches of amazing gelato using fresh milk and cream from a local Sussex dairy. They then present this magical goodness to ice cream lovers like you and I. You can enjoy a range of up to 30 constantly changing gelato and sorbet flavours. You can also indulge in traditional desserts from Knickerbocker Glory, Sundaes, to salted caramel brownies, Belgian Waffles, semifreddo and tiramisu desserts. Oh, and you can also make your own milkshake choosing from 3 different gelato or sorbet flavours to create your own wizard concoction.
Gelato Messina
Where: Sydney, Melbourne & Gold Coast, Australia
Gelato cake anyone? Not only does Gelato Messina dish out delicious scoops of creamy goodness, but they also create awesome Gelato cakes for special occasions (like sitting on the couch in your PJ's ready with a giant spoon kind of occasion). Using only natural ingredients with no preservatives or flavourings of any kind, Gelato Messina has flavours like poached figs in marsala, tiramisu, white chocolate and salted caramel. Nom, nom, nom!
Vaffelbageriet
Where: Copenhagen, Denmark
If you're planning to visit Vaffelbageriet, you better prepare yourself. You will need an empty stomach, perseverance and an all or nothing attitude. But, why? This place specializes in excess! The most popular item on the menu is the Amerikaner. Consisting of 4 scoops of ice cream topped with syrup, whipped cream, and a chocolate covered meringue puff. Don't say I didn't warn you…
Where in the world have you had the best ice cream?