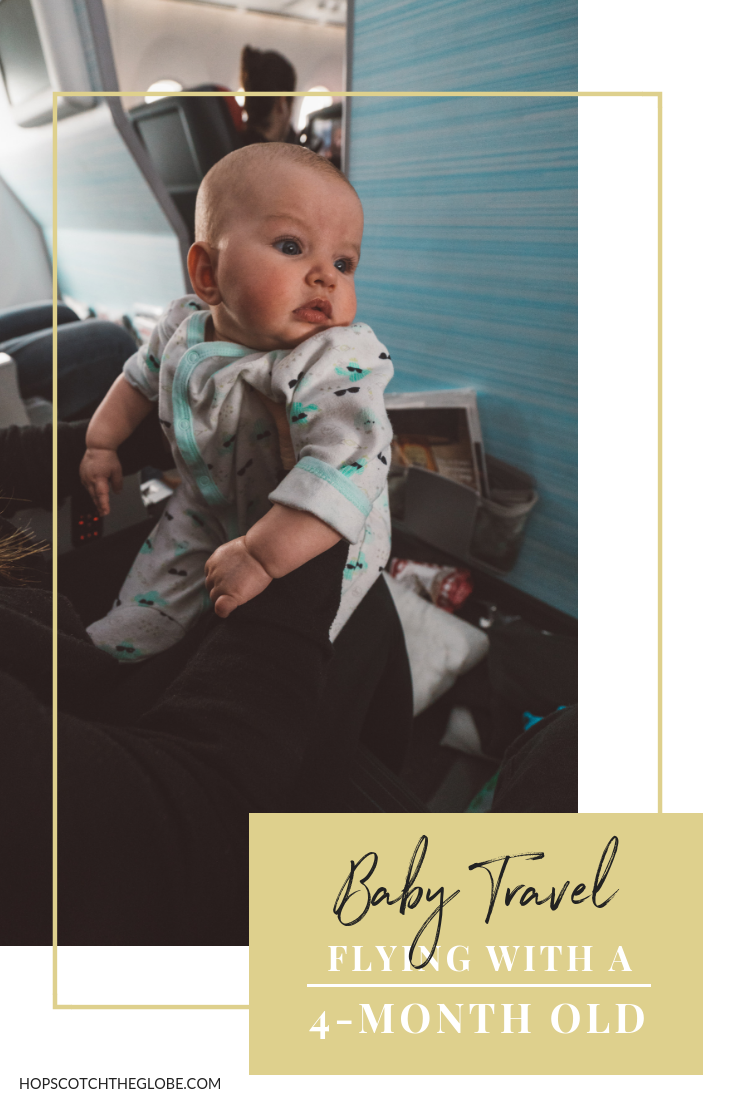 I'm guessing that if you're reading this, you're either thinking about flying with a baby. These are exciting times for you and your newborn! You're about to embark on that first trip with baby. And with that, you may be nervous about what flying with a baby will be like. Well, you've landed in the right place.
First of all, if you were traveling before you had a baby, that doesn't have to change now that you have that precious mini human in your life. I'm sure you've heard at least one person tell you, "once you have children, you won't be able to travel." I'm here to reassure you that (with all due respect), that's a load of crap. Yes, traveling with an infant is possible. Will it be different? Yes. Will it be great? Also, yes!
Now that we've cleared that up, let's get down to business and talk about flying with a baby...
How did our first time flying with a baby go?
That's is the question you came here for right? You can click on the above video and watch my entire experience flying with my baby girl or continue reading...
My husband Siya and I took our first flight with our daughter Kai from Toronto, Canada to London, England. It was nearly an 8-hour flight and Kai slept pretty much the entire way. Lucky? Perhaps. But, then she slept for the other 3 flights we took as well. Quadruple luck? Nah. I believe it has a lot to do with the pre-planning and fact that babies are pretty great at this travel thing. Don't get me wrong, I wasn't cool as a cucumber leading up to our flight. I was pretty nervous - hello postpartum anxiety!
I had no idea what I was in for. Would Kai's ears hurt? What if she cried the entire time? Would other passengers be angry with us? Did we pack everything we needed? How helpful would the flight attendants be helpful? Many questions ran through my mind.
Two things that made me less anxious was knowing I'd done a really good job packing for my baby. I also called the airline a week in advance and reserved a bassinet (which you can get for free on many airlines flying international). Preparing ourselves with a great carry-on along with reserving a bassinet made our flights not just tolerable but enjoyable.
The hardest part of each flight was timing take off and landing with feeding Kai. She would get really hungry, and I would have to hold off from feeding her until we were taking off or landing. Why? The constant swallowing helps babies with popping their ears during the changing air pressure. On all three flights, I ended up feeding her too early, and she would be asleep for take-off and our landing. The first time I tried to wake her, she wasn't having it, so I let her sleep. Luckily she was fine. I would recommend that if your baby is sleeping during to take off and landing to just let them be. If they wake up, you can start feeding them to help pop their ears. If they continue sleeping, lucky you!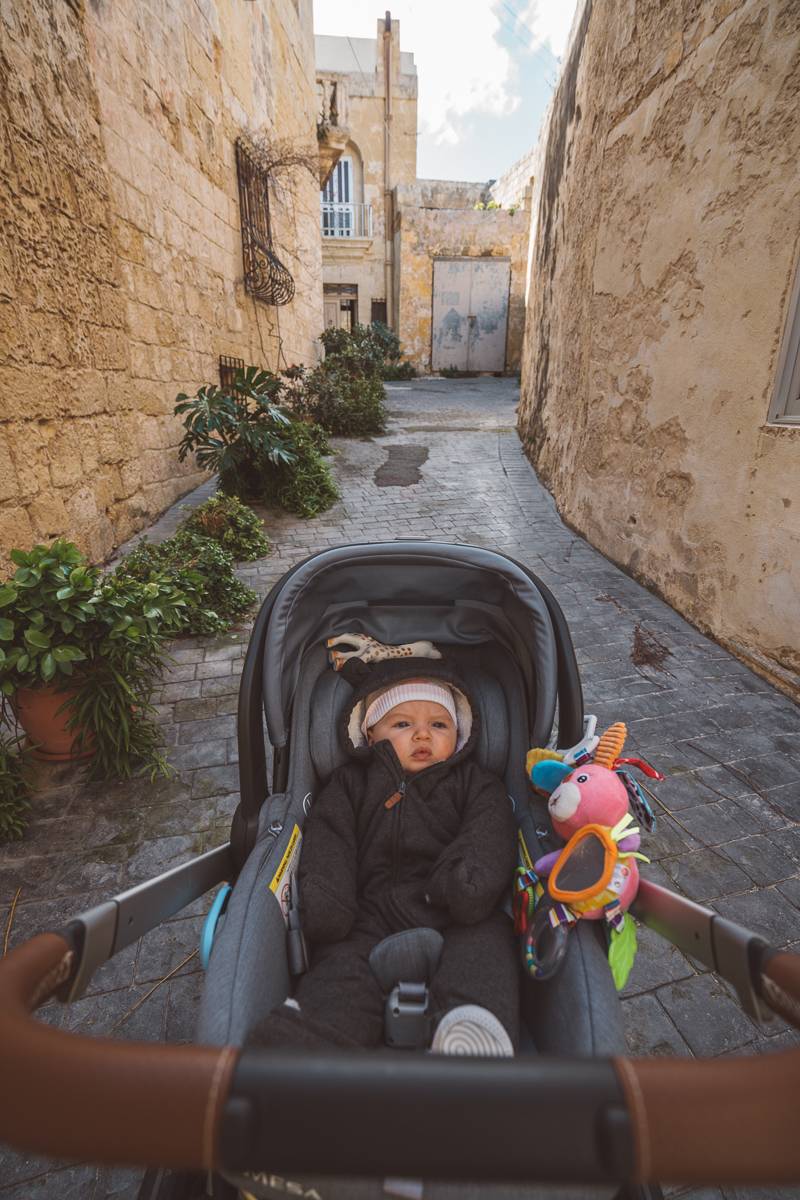 Another thing worth mentioning is if you're bottle feeding at any point, whether that's breastmilk or formula, you can ask a flight attendant to warm up the bottle for you. Since Kai was sleeping for hours at a time, I had to pump and put my milk in a bottle. The flight attendant kept the bottle in a fridge and warmed it up for me when I needed it. If you're feeding formula, I'd recommend bringing bottled water with you on the flight. The water filters on most airplanes are pretty...disgusting.
Summing this all up, traveling in England and Malta with our 4-month old baby was a very enjoyable experience. Was it different than a solo backpacking trip or travelling as a couple? Sure. In fact, it made traveling feel new all over again. I felt that fear of the unknown, discomfort, curiosity and enjoyment for the little thing in ways I hadn't felt in years. Traveling with your baby is not only possible, but it's also freaking awesome. So, the next time someone says to you, "once you have a baby, you won't be able to travel." Politely smile and reply with, "watch me!"
Tell us about your experience flying with a baby below! Or ask us questions to help you prepare for traveling with an infant!