If you aren't sure what escargot is, let me explain it to you…
It's snails. Yup. Oh, and you can eat them.
Escargot is French for snail and although mainly considered a French dish, snails have been eaten for many thousands of years. Today, eating snails is common not just in France but several countries around the globe including: Spain, Philippines, Morocco, Nigeria, Algeria, Cameroon, France, Italy, Portugal, Greece, Bulgaria, Belgium, Vietnam, Laos, Cambodia, Cyprus, Ghana, Malta, Terai of Nepal, southwestern China, Northeast India states such as Manipur, Tripura and parts of the USA. In France alone, over 500,000,000 snails are consumed every year!
Now, I've ordered escargot in Canada at a couple of restaurants without being too impressed, but as soon as I stepped foot in France, I knew that I had to try this popular French dish once again. Alas, I was impressed! It also helped that I got to cook up the dish myself alongside Chef Olivier Pons in a magical castle garden.
Whether you are an adventurous eater or not, I encourage you to give escargot a try when visiting France. For those of you wanting to bring a little French culture into your own kitchen, I've got quite the recipe for you!
Try this delicious dish I learned to make France in the comfort of your own home! Press play on the above video and follow my step-by-step directions below to get the best results.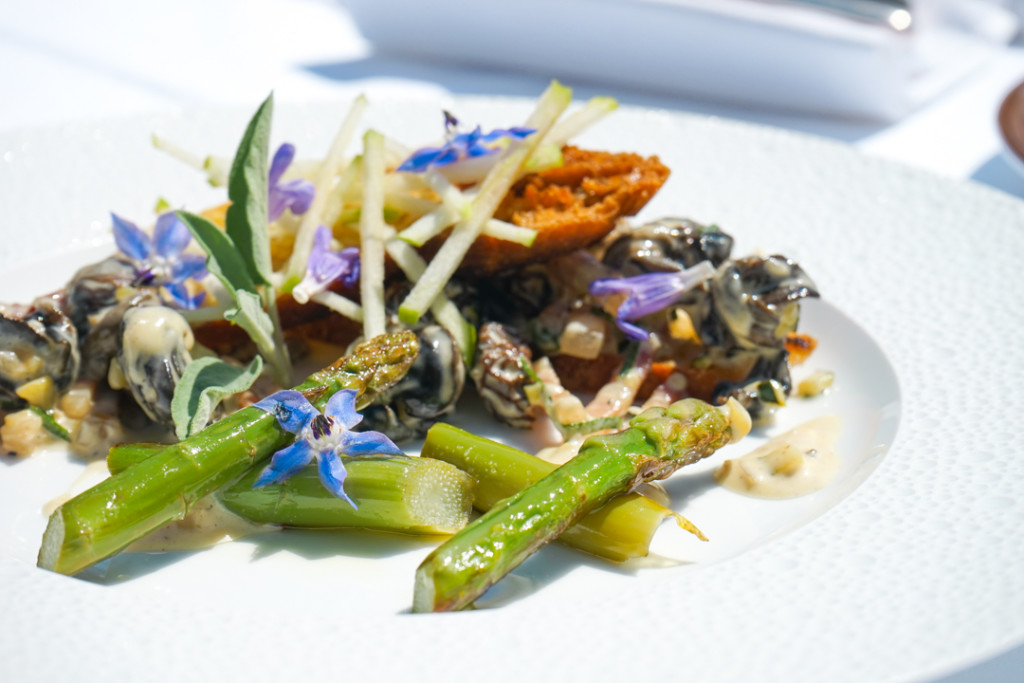 Here's what you'll need (based on 2 people):
12-16 snails

10 morel

1 shallot minced

8 pieces of asparagus cut in halves

Top quality bacon sliced thinly

1 Green Apple sliced thinly (for garnish)

1 cup of apple juice

1 cup of heavy cream

Olive oil

Butter

1 zucchini diced

3 fresh sage leaves diced (plus a few for garnish)

Salt and Pepper to taste

Optional: Borage (for garnish)
Step-by-step
Heat the tablespoon of butter in a skillet on medium heat until fully melted. Then add in your minced shallot and sauté until golden brown. Next, add in your thinly sliced bacon and sauté for about a minute before adding in your morel and snails. Sauté for a couple of minutes while mixing frequently. Then you will want to add in your diced zucchini along with a dash of salt and pepper. Sauté while mixing frequently for another couple of minutes. Next, pour in a glass of apple juice and let it all simmer for a few minutes on medium heat. The reason why we add the apple juice is because it brings out all of the flavours of each individual ingredient. Once you've let that simmer for a bit, you can add a cup of heavy cream in with the other ingredients. Turn the heat down to low and let it simmer for another 5 minutes. Set aside.
Take another skillet and place over medium heat. Once the skillet is hot, drizzle some olive oil over it. Place your pieces of fresh bread on the skillet and drizzle a little more olive oil over each piece.
Take your pieces of asparagus and fry beside the bread in the skillet until golden brown on each side. Remove from heat once bread is toasted on each side and asparagus is cooked.
Place your escargot back on the burner and heat on low to rewarm.
Now you are ready to plate your dish!
You will want to place the toast on your plate first accompanied by the asparagus on the side. Then you will want to place the escargot on top of the toast allowing it to also fall over the sides. Garnish with your apple slices, fresh sage leaves and borage (optional).
Voila! Enjoy your delicious French meal of escargot. Bon appétit!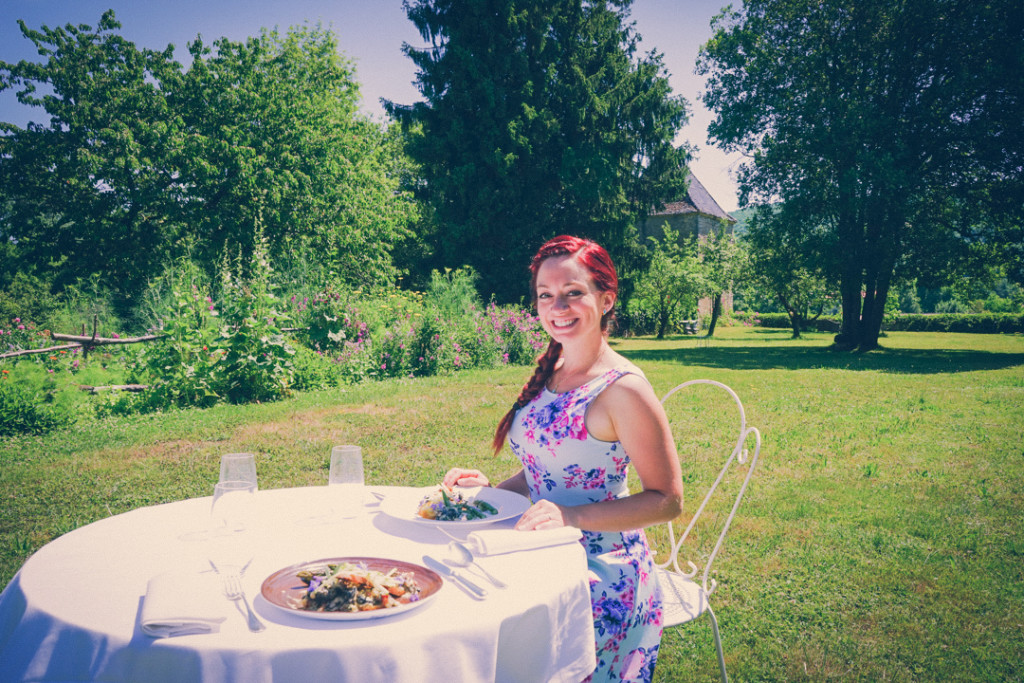 Too full for dessert but still want a little something? What's a wonderful castle garden picnic without espresso?!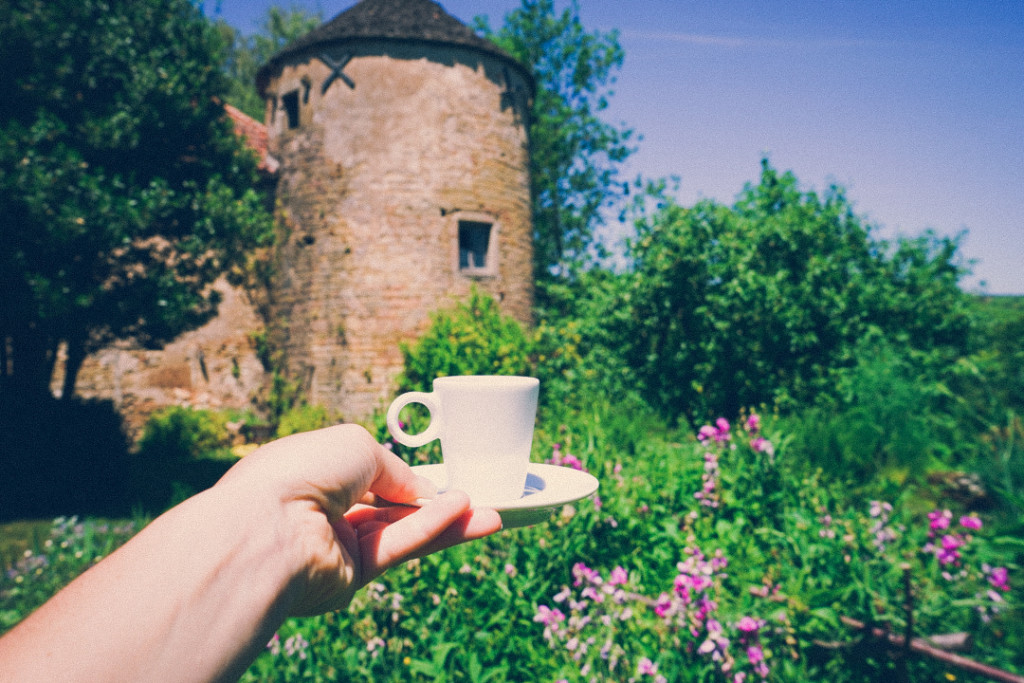 For more international recipes, be sure to check out the Hopscotch the Globe Food Porn video series.