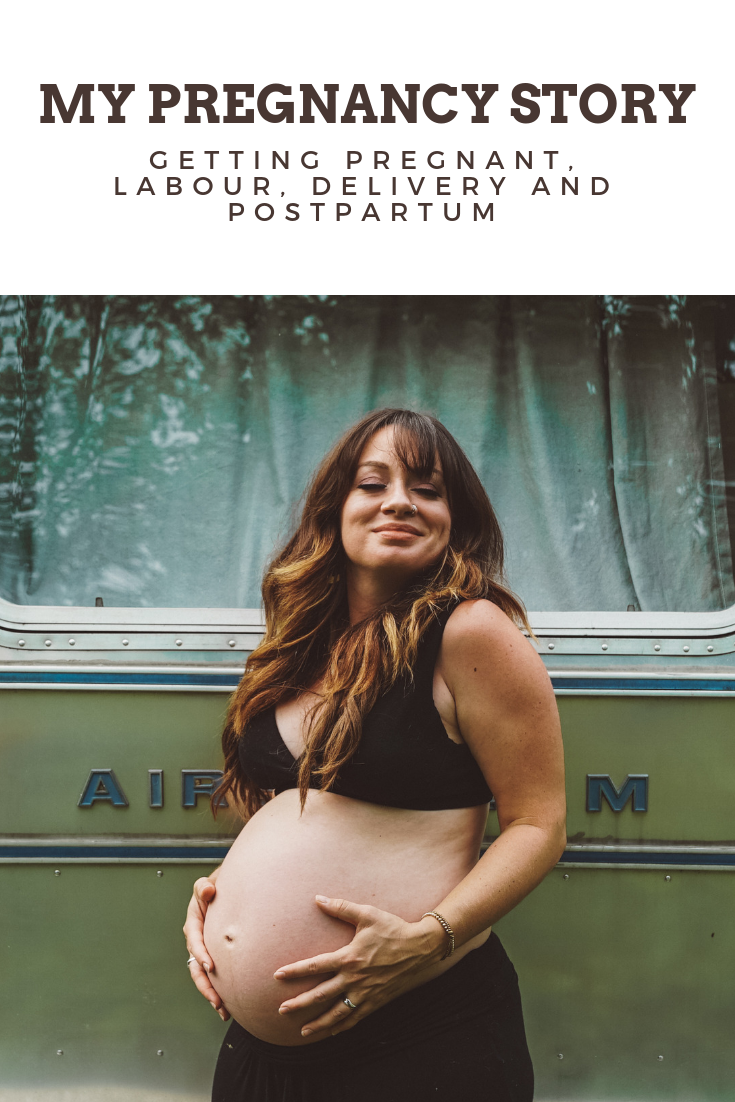 In middle school, I was taught that if I had unprotected sex, I would get pregnant. Again, in high school, I was reminded that not using birth control would result in a baby. This information was enough to make me avoid sex like the plague... well not entirely, but boy was I cautious!
Fast forward to 2 years ago, and many years after graduating high school, I had unprotected sex for the FIRST TIME. After 12 years of being together at that point, Siya and I decided to pull the goalie knowing that I would *of course* get pregnant, and we'd be okay with that. Much to our surprise, I didn't. Apparently what they teach in school isn't always accurate. Go figure. Not that I'm condoning unprotected sex, but if you do, pregnancy isn't always the result. For just over a year, we continued to have unprotected sex but still no baby.
At the same time, we were travelling so much, in and out of different time zones that I was sure this was playing a roll in not getting pregnant as fast as I thought I would. I eventually went to the doctors while on a road trip in British Columbia and I was told I had polycystic ovarian syndrome. This meant I'd either have a hard time getting pregnant or might not be able to at all. I left the doctor's feeling sceptical. I decided to do my own research to see what exactly polycystic ovarian syndrome was and if I could heal myself naturally. Instead of jumping from country to country every other week, Siya and I stayed in one spot for 4 months. I made sure to get 8 hours of sleep every night, completely cut out caffeine, drank more water, exercises regularly and added Maca (which is what women in Peru use for hormone balance and fertility) into my smoothies every morning. Within a month of making these changes, I went back to the doctors and low and behold, I no longer had POS. I'm still not sure if I was misdiagnosed or not as doctor's told me conflicting messaging. Either way, the lifestyle changes were a good thing because 2 weeks after the doctor said I didn't have POS, I found out I was pregnant.
The day we found out I was pregnant, Siya and I were back home to Ontario for a few days to work on a winter campaign with Ontario Highlands. At that time, we had been living in our 1976 renovated vintage Airstream in Malibu, California for a couple of months, which was the longest we had been in one place for over a year. Our project in Ontario had us snowboarding, ice climbing and beer tasting, all while I was pregnant and had no idea. On our last day in Ontario, before heading back to our Airstream in California, we went to Toronto for a night on the town with our friends. During the drive into the city, our best friends called us to tell us they were pregnant! While I was so excited for them, part of me was like DAMNIT, WHY NOT ME!? And at the same time I was like...you know what? My period is a week late…
After arriving to our hotel for the night, I walked over to a pharmacy and purchased two different First Response pregnancy tests: The First Response Rapid Results Pregnancy Test and the First Response Digital Pregnancy Test. There were multiple pregnancy tests to choose from but First Response is a well-known brand with 99% accuracy, so I felt confident in my choice. It had also been the brand I'd used several times when I had been previously "late" that revealed I wasn't pregnant.
I went back to the hotel and downed an entire bottle of water in under a minute. I went into the washroom, peed on the stick and patiently waited. I didn't want to work myself up too much because I had been disappointed many times in the past. However, the first test revealed itself with a very faint positive line. My response was "What?" I went into the bedroom and told Siya, "I think I'm pregnant." Since the line was so faint, I decided to take the digital test right away. Sure enough it revealed a big fat YES! Siya and I were in shock. We immediately called back our best friends and told them the news.
As I mentioned previously, we had plans to meet up with friends that night. What was supposed to be a night of drinking gin and tonics, turned into a night of soda water and lemon. We didn't tell our friends the news since we wanted to wait until the 12-week milestone.
The next day, we had a flight back to LA in the late afternoon, but we wanted to tell our families before we left. In the early morning, we drove an hour from Toronto to my parents home to tell them the news. My dad wasn't home, but my mom was. We told her and then Face Timed with my dad later that day. They were shocked and over the moon excited. We then drove an hour in the opposite direction to tell Siya's parents the news. First they were shocked to see us since they thought were still in California, and then we announced our pregnancy and they were doubled shocked. What a morning! We flew back to California with big smiles on our face. We were so excited for this new chapter in our lives.
It's amazing how pregnancy is portrayed as a result of that "one hot night a girl and guy might have." But the fact is, no two pregnancies are alike. My best friend got pregnant on the first go where it took Siya and I over a year. More and more, women are looking for advice on where to turn when their pregnancy story doesn't end up being as easy as society has made us believe. Which is why First Response "This is my Journey" campaign is so great, and I'm happy to be part of it. I, along with other mamas, have shared our pregnancy stories, none of which are the same. Be sure to check them out!
Fast forward to today, and I'm sitting here typing out this blog post with my 3-month old daughter Kai River in my arms. I had a wonderful pregnancy, intense labour and delivery and difficult recovery, and I couldn't be more happier or in love.
Do you have a pregnancy story to share? We'd love to hear from you!
A special thanks to First Response for sponsoring this article. As always, all thoughts and opinions are my own.