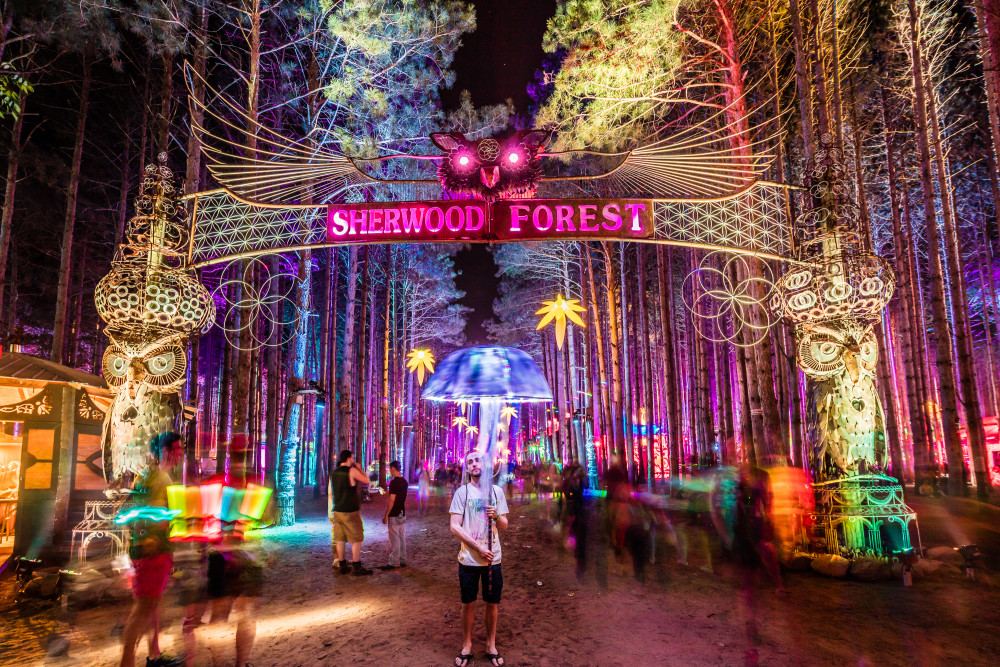 This past June, Kristen and I road tripped from Toronto to Rothbury, Michigan with seven of our friends to attend the three day music festival called Electric Forest. This was our second year to "The Forest" and honestly; out of all our global adventures Electric Forest is the most unimaginable place we've ever experienced. 55,000 brothers and sisters from all over the world feed the radiant energy that gives The Forest its magic. The festival grounds are split up into an enormous campground area, four huge stages, a hammock forest (with hundreds of hammocks), a waterpark, food trucks with delicious healthy treats and let's not forget the main attraction, The Forest.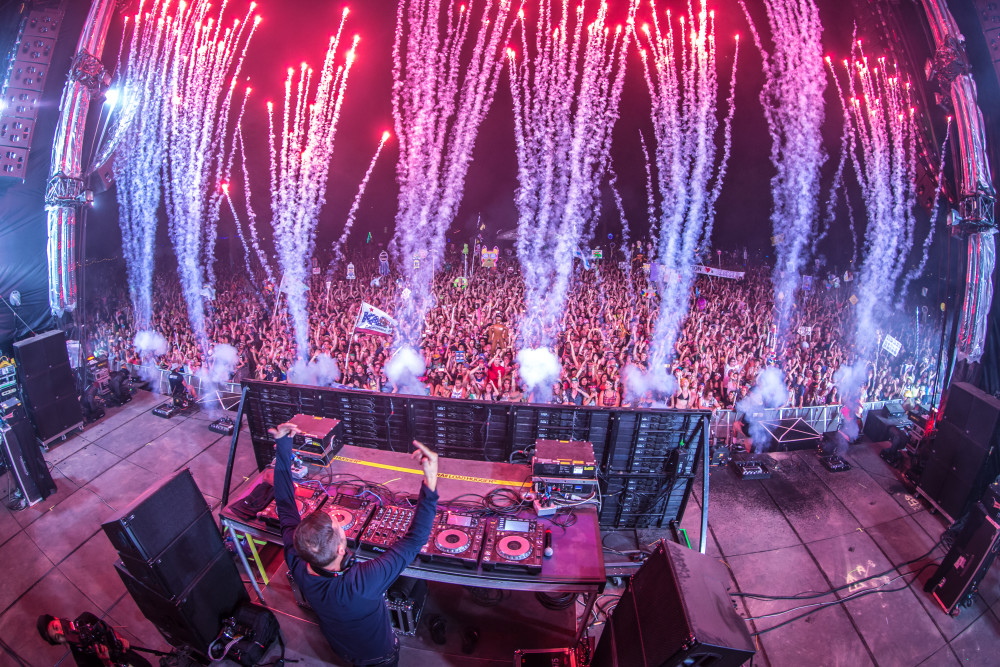 By day the forest is a place to relax in the shade and catch up with friends, or maybe make some new ones; by night The Forest is electrified with thousands of coloured lights, illuminated 2 story bars, dozens of spectacular sets with actors in costume and enchanting art exhibits. You will be over-stimulated when attending Electric Forest but before you head out, there are some things you must pack for your weekend journey. Here are the Top 5 Festival Essentials that made our adventure a success:
Totem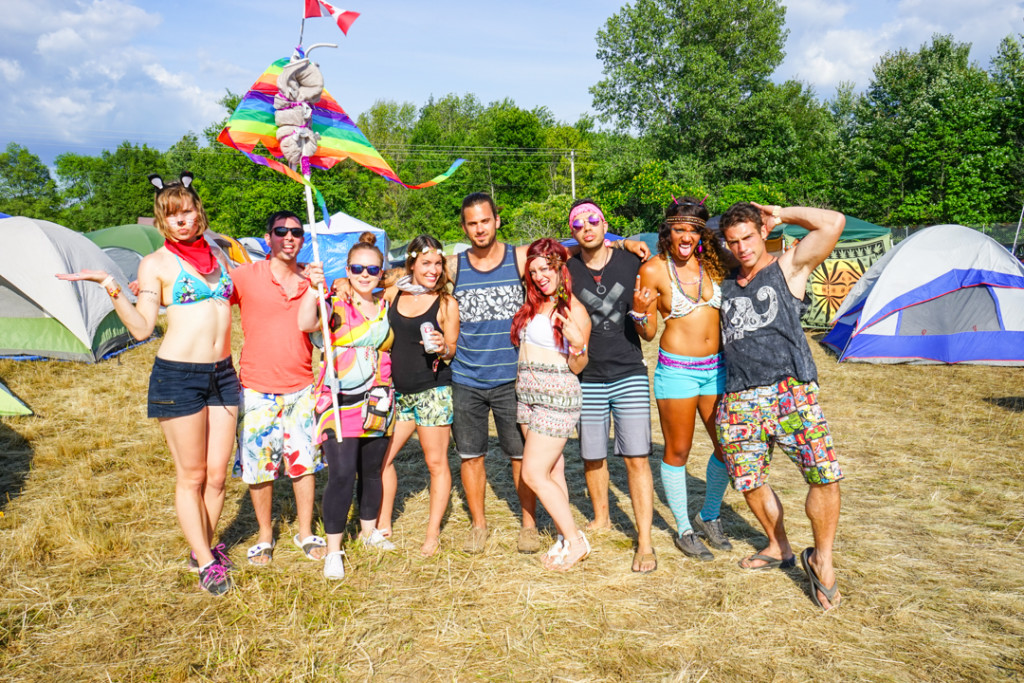 During out first year at the forest, we noticed there were a lot of people holding 7ft poles with different mascots attached to the top. We learned that these were called totems. Some of these totems had glow-in-the-dark designs, some were comical pictures of the rich and famous, others had random objects like a cutout of a pizza or a cardboard fish with LED lights. No two totems were alike but that's the point! These acted like "home base" so your group can always find each other amongst the crowd. Since we lost a few people our first year, our friend Ginette decided to build a make-shift totem at the festival out of a rainbow kite, a plush potato bug, LED string, and a Canadian flag on top, all held together with glitter tape and fishing line. Let's be serious, it looked like a Frankenstein totem, and we loved it! We called him "Love Bug" and he held our group together for the duration of the festival.
Camelbak
Water is a high commodity at festivals and the absolute best way to carry it is with a Camelbak. I learned the hard way having to hold a water bottle all weekend last year. This time we used the L.U.X.E Camelbak from SAIL and it made the world of difference for our festival experience. We spent all day in the sun, dancing, eating, and tons of walking!
You're going to drink more during a festival than a typical day. Water stations were set up around the festival grounds for people to fill up Camelbaks or bottles. Each time I topped our Camelbak up, it kept our group hydrated for hours and gave us the freedom to explore the area without having to lug around bottles. We also saved on buying water from the bar because the water stations were free – always a plus! The Camelbak even had zipper pockets so we could store cellphones, wallets, and other valuables because nobody wants full pockets or purses at a festival!
Wet wipes
Cleanliness is something you may have to forego at an outdoor festival. At the end of the night your feet will be stained with dirt, your face will be layered in sweat, your hands have high-fived a hundred people and your deodorant didn't make it to sunset. If you don't have these issues then you didn't do it right. Showers are available for a price of $10 and could be 500 meters away from your campsite. That may be more effort than you have to spare after a festival day. The perfect solution is to give yourself a bird bath with some wet wipes. I promise that you will feel clean and refreshed after giving your temple a nice wipe down. Some of the wipes have alcohol for sterilization and/or even scents for a flower scented slumber. These are also perfect for when you need to wash up after using the toilet. Portable toilets are scattered throughout the campgrounds but there's only hand sanitizer available. Wet wipes are a better alternative and make you feel much cleaner.
Footwear
By the end of Electric Forest, my feet looked like they went to war. They must have walked 50 km, endured hours of jumping, dancing every night, stomping to the beats, walking barefoot, stuck in sand-filled shoes, stepping in mud, standing in line for hours and only got a break while I slept. I cannot stress the importance of proper footwear. For some that's barefoot, for others it's a pair of sandals, bright Converse or Vibrams. Make sure that you choose your footwear for comfort and not style. They will get destroyed, dirty, and if they can't be washed, they will get tossed. It's also important to check the weather. If it calls for rain then avoid sneakers. Luckily we had sunshine all weekend, so I typically wore sandals during the day but at night I wore shoes as the temperature cooled off. You are at a festival to enjoy the vibe, you won't have the best experience if your feet are cold or in pain. Once the festival is over, treat your feet to a pedicure and thank them for their support.
Good Company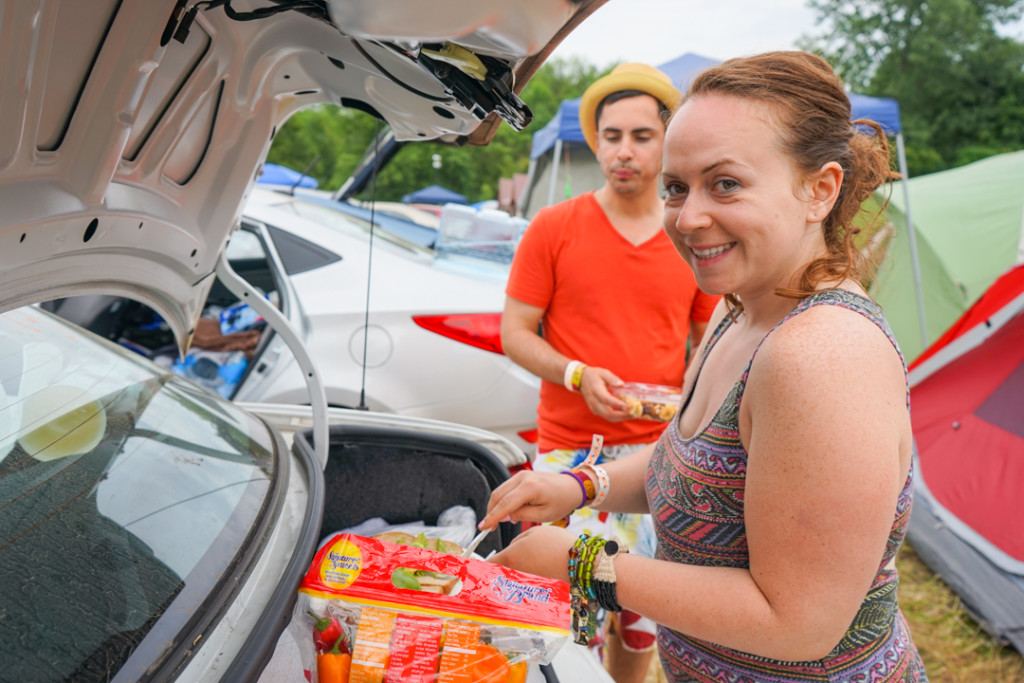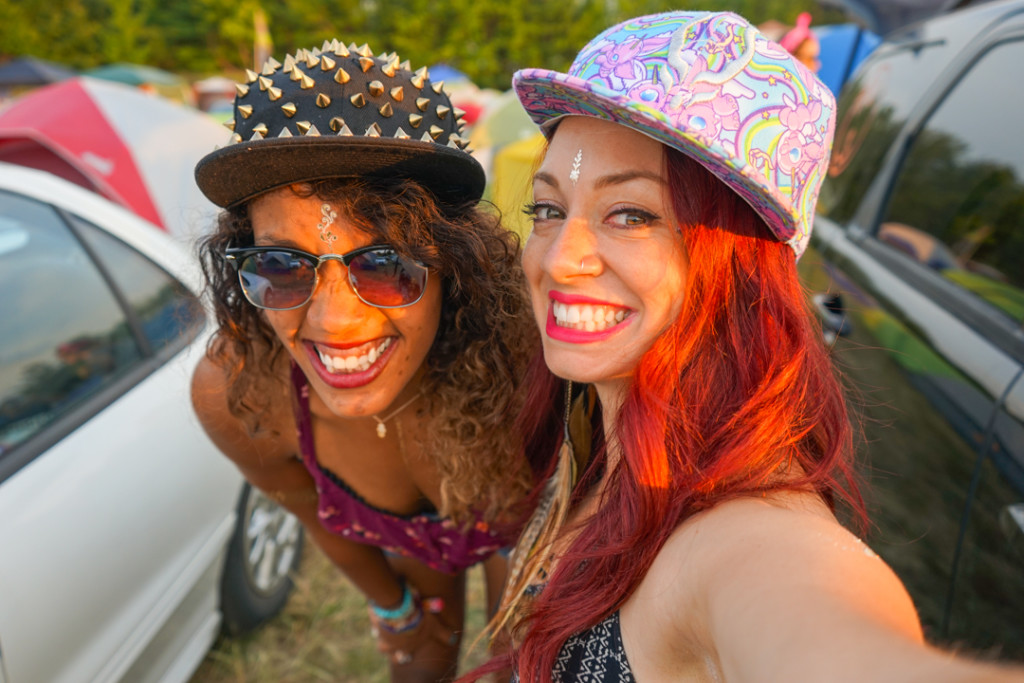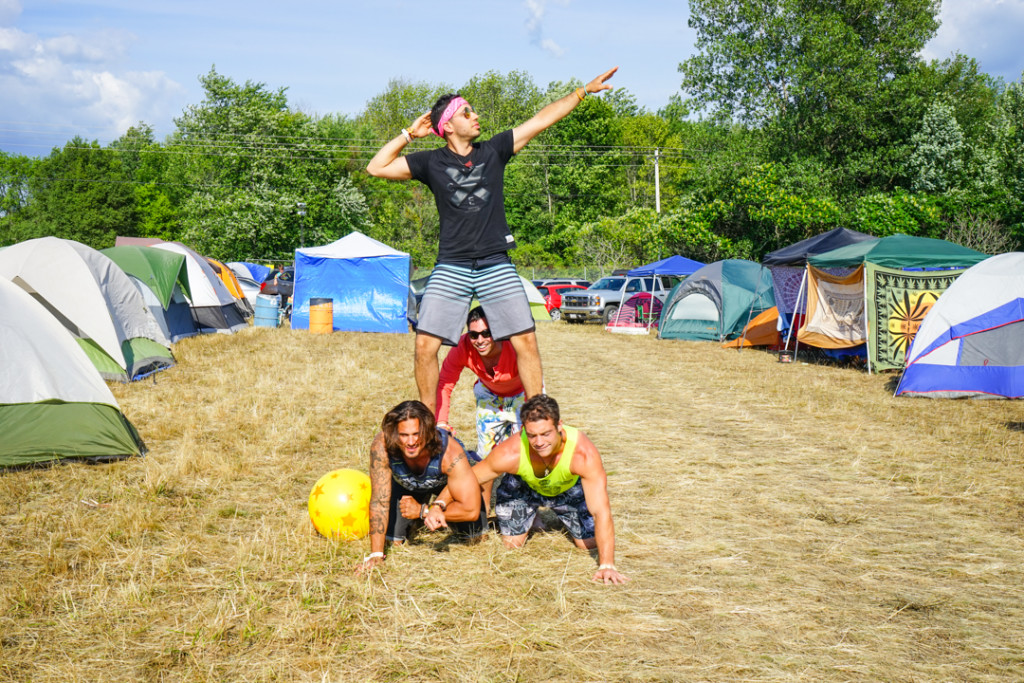 Good company is the most important festival essential! It's imperative for you to have the right group for the ideal festival experience. You all need to be friends or if you just met, become friends as the weekend progresses. Electric Forest in particular is a temporary utopian community. You will spend a weekend with your tribe and meet family and friends of new tribes. You will never feel the amount of love and acceptance anywhere else than you will at this festival. There were no arguments, no fights, no drama. The only police officers I saw were ones laughing and taking pictures with their arms full of colourful beaded bracelets gifted from the forest dwellers. The people at Electric Forest are the key to its magic. We had a spectacular group of five girls and four guys. Some road tripped days from New Brunswick to be there and one even flew in from China. Together you and your tribe will experience a festival unlike any other. It's very likely that this will be one of the most memorable weekends of your life, ensure it's with the right people.
Have you experienced a music festival?