How can you save money WHILE seeing the world? After all, to do such a thing would be living the dream right?
In the above video, I share some advice on four different ways you can travel the world and save money doing it. The first way to save money while travelling is by house-sitting.
What is house-sitting?
House-sitting is when you watch someone's home while they're away in exchange for free accommodations. This opportunity will help you to save thousands on accommodations. Sometimes owners will also ask for you to watch their pets as well. If you enjoy animals but don't have the time or lifestyle to have you're own, you can borrow someone else's for a bit! Not only will you save money on accommodations but also food as well. Since you have access to a kitchen, you can cook a lot of your meals which will save you from spending money on dining out all of the time.
House-sitting is a great way to eliminate the cost of accommodations from your travel budget. It's also an excellent way to feel part of the culture and community of the destination you are in. House-sitting also allows you to travel slow and on a budget. If you have been thinking about living the life of an expat, it is a great and cheap way to find out if its the right lifestyle for you. If you are wanting to learn another language, this is a great way to do it. You will have locals as neighbours to have conversations with or you can use the money you have spent on accommodations for a language course. You can even house-sit in your own backyard to see if you enjoy it before flying to the other side of the world. You will be surprised how many house-sitting opportunities are within the area you live. If you are only travelling for a couple of weeks at a time, there are still house0sitting opportunities available. You can house-sit anywhere from a two week to six months commitment.
Most house-sitting websites charge a fee to sign up. The fee can be anywhere from $30-$50 for the year, which is not a bad price for the money you will save on accommodations. There are several house sitting websites such as House Sitters America, The Caretaker Gazette and Mind My House among many others. However, the best resource that I can recommend is Dalene and Pete's ebook, "How to Become a House-Sitter and See the World." Dalene and Pete are the travel experts behind HeckticTravels.com. These two have been house-sitting around the world since 2009 and are experts in this area! They have saved over $40,000 on accommodations and have stayed in 9 different countries. If you are serious about becoming a house-sitter, Dalene and Pete's book is definitely worth the purchase.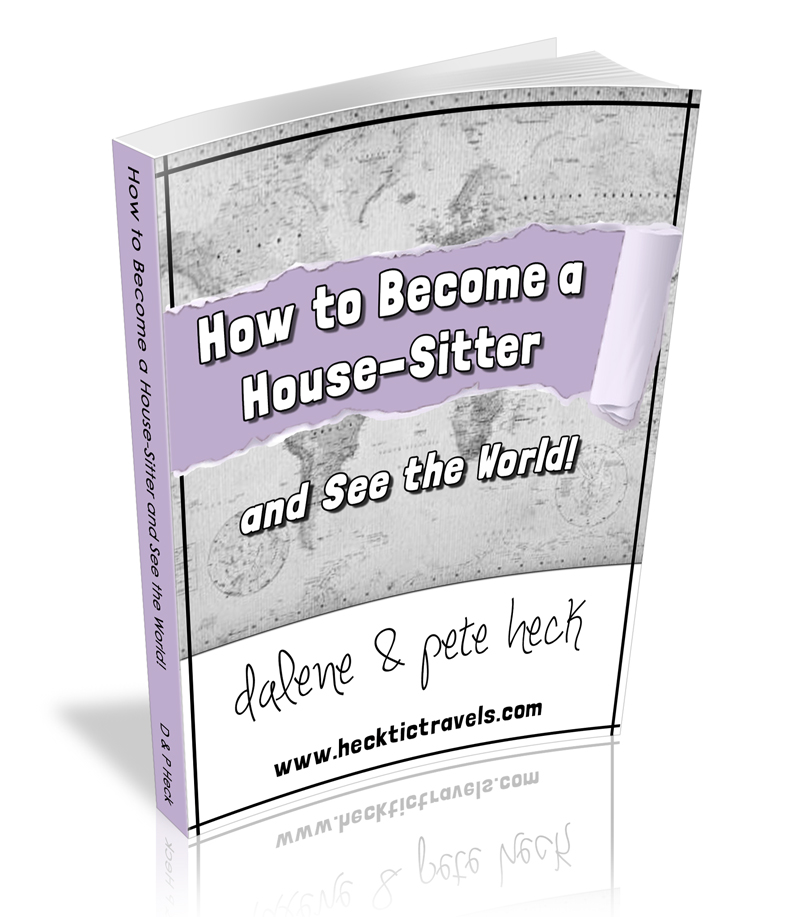 Try house swapping!
If you own a house but want to travel, save money and have someone look after your home, then house swapping may be for you. If you've seen the movie The Holiday, then you probably already have a good idea of how house swapping works. Basically, you sign up and find a home owner in the destination you are heading to who is looking to travel at the same time as you. Then you literally swap houses for the length of time you both agree on. There are several websites for house swapping such as Homeechange.com or LoveHomeSwap.com. The membership fee for signing up is anywhere from $10 a month to $20 a month.
Another way to save money while seeing the world is by Couchsurfing.
Couch Surfing allows travellers to stay with locals in every country on earth for free!
Couchsurfing is an incredible way to make friends with locals, learn about a culture while paying $0 for accommodations. Some Couchsurfing hosts will even take you on a tour around the city like mine did in Indonesia. My first Couchsurfing in Indonesia couldn't have been any better, and I look forward to doing it many more times throughout my travels.
You can sign up for couch surfing for free and start connecting with people from all over the world. Now the big question is, is it safe? Based on personal experience, I have nothing but positive feedback when it comes to Couchsurfing. All of my travelling friends who also Couchsurf, have also nothing but positive feedback based on their experience. On the Couchsurfing website, you can read reviews on the person you are potentially thinking of staying with before committing. Also, you can see on each persons profile if they have been vouched for. Vouching is a way for members to declare their trust in another member through experience. It's always good to do your research and talk with other Couchsurfers who have stayed with the person you are thinking of staying with. Lastly, I always encourage travellers to follow their intuition. If something feels wrong, you are most likely right.
WWOOF in exchange for room and food.
WWOOF (short for World Wide Opportunities on Organic Farms), is awesome! If you enjoy getting dirty, love nature, working a little and at the same time experiencing a culture and lodging and eating for free, this type of travel is for you! In exchange for your work, you get to eat and live for free as well as learn about the organic lifestyle.  There is a small fee become part of the WWOOF community, but it is well worth the price for the experience and the money you will save in the long run.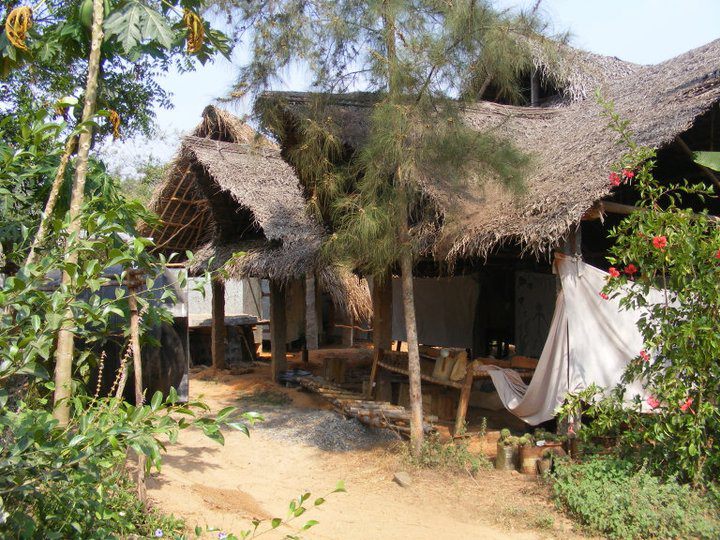 During my travels in India, I lived on an organic farm called Sadhana Forest. I lived and worked with about 40 other people from around the world. It was a difficult but rewarding experience that I would do again in a heartbeat.
 Have you ever housesit, house swapped, couchsurfed or WWOOFed?