Each month, I will be sharing my travel favourites from the previous month. The items featured will be ones I can't travel without and would highly recommend to other explorers.
In this video, Siya and I both share our favourite items we are digging for the month of June and July:
Next Issue
I have a tradition that every time I am about to board a flight to a new destination, I purchase a magazine or two to keep me company throughout my journey. For someone who travels often, this can become quite pricey. But now, I use Next Issue Canada which gives me access to all the magazines I love without in a convenient, clutter-free and affordable way. Next Issue Canada is a revolutionary app that allows users to have access to over 100 of the world's leading magazines. You can access the app on up to 5 devices and download them when you're online so you can read them when you're offline.
Next Issue is giving the Hopscotch the Globe tribe a 60-day free trial.  Make sure to use the promo code: 60Free. Once you sign up for your trial, there is no commitment and you can cancel at anytime, but if you enjoy reading magazines often likes I do, you will definitely enjoy this app.
Camelbak – L.U.X.E Atomic Blue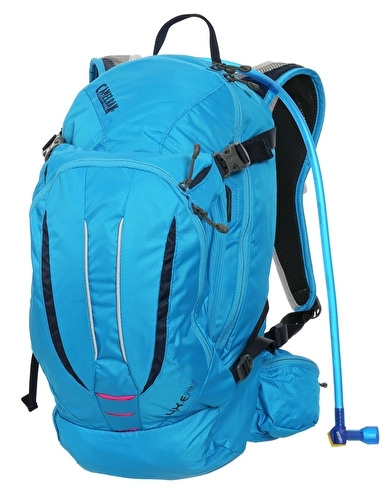 This item is a MUST HAVE for every adventurous traveller. The Cameblbak L.U.X.E™ carries enough gear for a full day of hiking, biking, dance or exploring. The reservoir holds 3 litres of water and the pack offers extra storage for anything you want to bring along with you such as keys, helmet, extra layer, lunch and wallet. The XV back panels keep air moving over your back, and the removable waist belt keeps everything in place during bumpy rides. Thanks to the women's-specific design (although this bag is also great for men), the velvetex-lined shoulder and chest straps will fit comfortably on your chest without chafing, and the shorter pack length offers a better ergonomic fit.
Female Urinary Director
The female urinary director is a revolutionary modern restroom alternative  designed to give women the freedom they deserve. The device is for women of all ages and a must for outdoor enthusiasts and travellers The palm-sized trough and extension tube are discreet and easy to use. It gives you protection from unsanitary restrooms, wind, rain, cold, snow, insects, thorns, poison oak or ivy. It's easy to clean and comes with as custom travel pouch for storing. If you haven't seen my video where I test this baby out, be sure to do so!
Double Parachute Hammock
If you are looking for a super lightweight hammock to bring with you on your travels, look no further. The double or single parachute hammock is 100% nylon with triple stitching, lightweight, quick drying and portable. Stuff it in the attached sack and bring it with you anywhere!
SD Card Holder
Before we purchased one of the waterproof SD card holders, my SD cards were a disaster. I would try to store them where I thought they would be safe but would always find them broken. This is not fun when you have important footage on these guys. Also, they are quite expensive. For anyone travelling with a camera that takes SD cards, do yourself a favour and purchase one of these cases. They are cheap and will protect your memories!
Airportag
Captain Greg, creator of Airportag has created products inspired on the IATA codes, a three-letter code designating many airports around the world, defined by the International Air Transport Association. The characters prominently displayed on baggage tags attached at airport check-in desks, tickets, timetables, flight information screens are an example of a way these codes are used. As a flight lover and designer, Greg thought that the airport codes could be used on souvenir gifts. I would have to agree! I have decorated my entire apartment with his travel goodies. From pillows to t-shirts to canvases to mugs, there is much for you to choose from.
That's it for my Summer Travel Favourites! I'll be posting my monthly favourites at the beginning of every month, so be sure to subscribe to my YouTube channel and head on back to my blog so you don't miss out!