I've already shared how to scratch the travel itch in quarantine as well as how to stay positive and grow during COVID-19, now I'm sharing how to successfully work from home.
That includes you mama and papa bear. I see you, I feel you, I understand you may losing your mind. Don't worry, we've got this!
Whether you've been doing this already for a while or this is something new since being stuck in isolation, these tools are sure to help you maximize organization and productivity.
I've been working from home full-time for the past 6 years and part-time for 10. Throughout these years, I've learned what has worked and what hasn't when it comes to successfully running a business from home. To be brutally honest, it wasn't until the last couple of years that I really started to find my flow. That is until my beautiful daughter was born, and I had to figure out a whole new system that worked. Nevertheless, I've gone from in-debt to running a multiple six-figure earning business all in the course of a couple of years. How did I get there? These following tools play a huge part, and I know they will help you work successfully from home too.
Work from Home Tool #1: Monday.com
Monday – my favourite day of the week, and the name of my new favourite project management system.
Monday.com is a MUST for individuals and teams that work from home. It will actually be a platform that everyone will be excited to use, which can't be said for many of the competitor platforms. Some of the largest organizations on the planet use Monday.com to manage their teams and projects including Hulu, PayPal, Uber and Universal. Think of Monday.com as a comprehensive productivity suite that includes all the features needed to split up the work of your team, monitor project progress, and ensure individual tasks are completed to schedule. In other words, it's your new best friend.
There are countless already-made project templates designed for specific teams and tasks. Some of the ones I use are Editorial Calendar, Video Production and Social Media Schedule. You can also customize the workflow designs by adding options that work for you such as calendar views, maps, progress bars, etc. You can automatically bring your data from multiple apps into Monday.com and have all your team's work in one place. This includes (and is not limited to) Gmail, Dropbox, Zoom, Slack, Typeform, Excel, Asana, Facebook Ads, Google Drive, Shopify and WooCommerce.
Not only does Monday.com make it easier to organize your work, but it also make's it easy for you to do it. Say whaaaaat?! The platform features advanced collaboration tools that let your team message each other, share files and comment on work progress. It's seriously a game changer when it comes to organization.
How much does it cost?
Plans start at $19 USD per month and go up from there.
Work from Home Tool #2: SaneBox
My biggest time stealer? Emails! Don't get me wrong, I love building relationships, negotiating deals and sending pitches. What I don't like are the panic attacks I get each time I go into my inbox to see 3,000,000 unread emails! Most of these emails are from subscriptions I never remember signing up for (with the exception of that million dollar yacht giveaway I was promised I'd win in exchange for my email, phone number and first born child). I never won by the way, but they generously send me 1,000 emails per week, so there's that.
SaneBox has become my saving grace for all things project inbox. It's an email management software that weeds out unimportant messages, and puts them into a folder for later processing. The longer you use SaneBox, the better friends you become because it learns more about which emails are important to you and which are not. There are additional features that allow you to snooze emails, track when people don't reply, and more. It's the best thing that's happened to email and to my sanity levels.
Try it for Free!
You can try SaneBox for free for the first 14-days. I highly recommend giving it a go.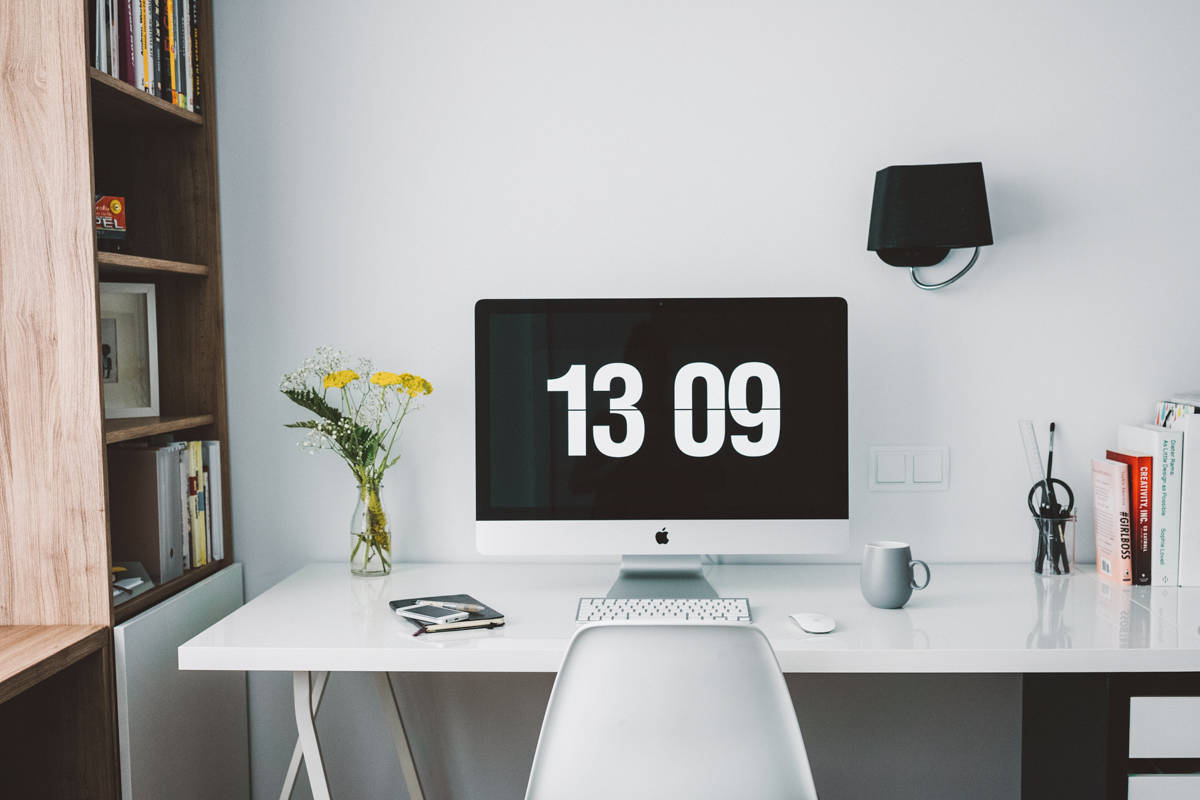 Work from Home Tool #3: Time Doctor
Most businesses track where money is being spent, but not necessarily where time is being spent. Throughout my experience of running a business and especially since having a baby, I've come to realize the importance of where and how I spend my time.
Time is the most valuable thing we have, and gets easily lost when working from home.
When no one is there to watch over your shoulder and there are many distractions coming from left, right and centre, time can easily be wasted. Enter Time Doctor…
Time Doctor helps divide your time wisely by giving you advanced time use analytics for the work day. You'll know exactly where you and members of your team are spending time, so you can improve the efficiency of your business. I mostly use it for tracking the websites, apps and breaks away from the computer each day. You can also do some sneaky things with Time Doctor, like track the GPS of your employees or get alerts when they're late. There's even an option to take regular webcam shots of your team members. Personally, I don't need to catch my husband/business partner picking his nose every day, but I do like to know how much time I'm spending watching Tik Tok videos.
Try it for Free!
Test out Time Doctor for the first 14-days for free.
Work from Home Tool #4: Noise Canceling Headphones
You may have noticed throughout this post, I'm wearing noise canceling headphones in every photo. That's because they give me LIFE…and peace…mostly peace.
If you have kids or a noisy household, these Sony Noise Cancelling Headphones are 100% essential. The first thing I do after I sit down at my desk is put on my headphones, then find a work flow playlist on Spotify and get to town. This really helps me to stay focused on my work and cut out any outside distractions. My husband Siya and I each have a pair and they even come along on all our travels – think about all the crying babies and snoring humans you can block out on your next flight…
Seriously, if you don't have a pair, order them right…now. You're welcome in advance.
Work from Home Tool #5: Hootsuite
There are so many social media platforms we constantly need to update that it can feel overwhelming. Thankfully, Hootsuite makes updating and tracking each platform easier and less time consuming. It's a social media management tool that allows users to schedule and post updates to any page or profile for Facebook, Twitter, LinkedIn, Google+, Instagram, YouTube, WordPress and other platforms from one place—the HootSuite dashboard.
With Hootsuite, you can schedule new content across your social networks, find and share content from others as you surf, get an in depth overview of your activity and growth and download performance reports. If you have a team, you can add several team members and multiple social profiles. It's my saving grace when it comes to social media management.
Get it for Free!
I've been using the free version of Hootsuite for years, and it's done exactly what I need it to. You can upgrade to the Professional Plan for $29 USD per month if that suits your needs better.
Work from Home Tool #6: Dropbox
If you haven't heard of Dropbox before…I mean who hasn't? That doesn't necessarily mean you use it though, but you should! This is especially true for photographers and/or videographers. Dropbox is an online hard drive for all your photos, documents, videos, and other files. Since it's all online, you can access your stuff from anywhere in the world instead of lugging around a bunch of memory sticks or hard drives with you. Dropbox also makes it easy to share with others. Whether it's sending a folder of photos to a friend or a bunch of video files to a team member, Dropbox makes it super easy.
How much does it cost?
Basic 2 GB storage is free! You can upgrade your plan for $9 USD or $19 USD per month, depending on the amount of storage you need. We use the Professional Plan for our business.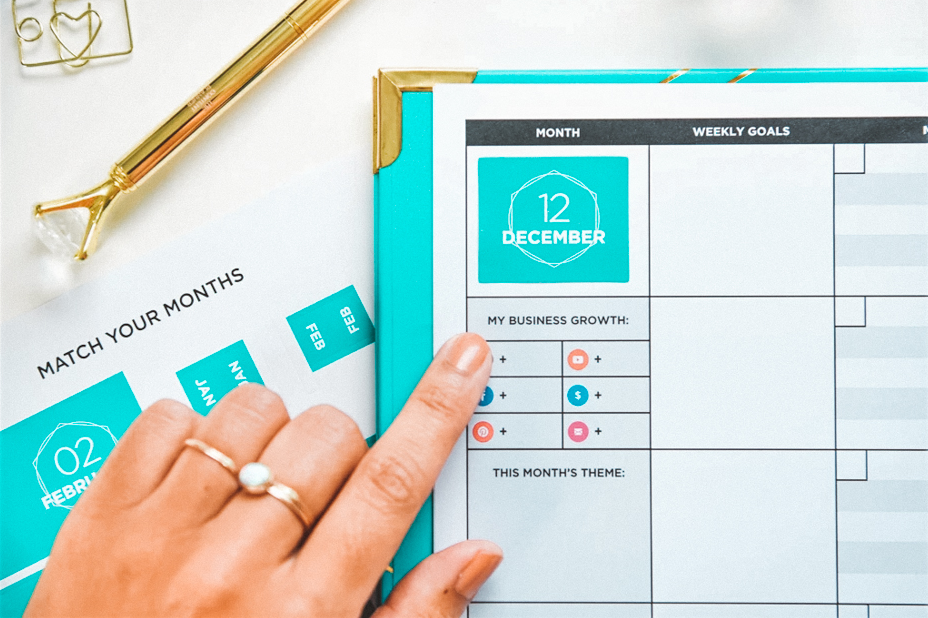 Work from Home Tool #7: Planner/Organizer
Even though my business is very digital, I find such satisfaction from using a paper planner. Perhaps, it's because I found one I absolutly am obsessed with or the fact that I really love putting pen and stickers to paper…who doesn't love stickers? It also feels really satisfying physically crossing off a daily checklist! This is the planner I use.
Work from Home Tool #8: Ecosia
I recently changed my primary web browser to Ecosia. Why? Because it's a free search engine that plants trees while you search the web, and I'm all about that!
How does it work?
You search the web with Ecosia, search ads generate income then that profit is used by Ecosia to plant trees where they are needed most. The goal is to plant 1 billion trees and so far they are at 89 million and counting. It makes me feel good knowing that my daily browsing is helping me get work done while doing good for the planet.
That's it my friends! These are the tools I use on a daily business to work from home successfully. You don't have to use them all to change your work flow into a more positive and effective one. Just give the ones that speak to a try, and go from there.