Are you just starting out with your online business and looking for tools to help you get set up?
Do you have a online business your looking to grow?
Do you already have a successful online business but are looking for better tools to help it run more efficiently?
If you answered yes to any of the above, this post is for you.
I started Hopscotch the Globe in 2010, and since then it has grown into a six-figure earning business. Throughout the years, Siya and I have tested out many websites and apps that have helped us run our business in the most efficient and organized way. Eventually, we found our favourites. In this video and post, we share the 10 best tools for running an online business. Each tool plays a vital role in helping us stay on top of things when it comes to operating Hopscotch the Globe. Whether you're just starting out or have been running your business for a while, these tools are sure to help you grow your business.
Here are the 10 Best Tools for Running Your Online Business in 2018:
To Start...
We use Firefox as our primary web browser. Why? It has a nicer interface that allows us to set up our most used websites, we find it to be a bit faster than other web browsers and it's owned by Mozilla which is a not for profit, which we respect. Yes, they sponsored this post, but we only work with brands we use and love (a very important MUST when working as an online influencer), and we both used Firefox before they became our partner. You can download Firefox by clicking here.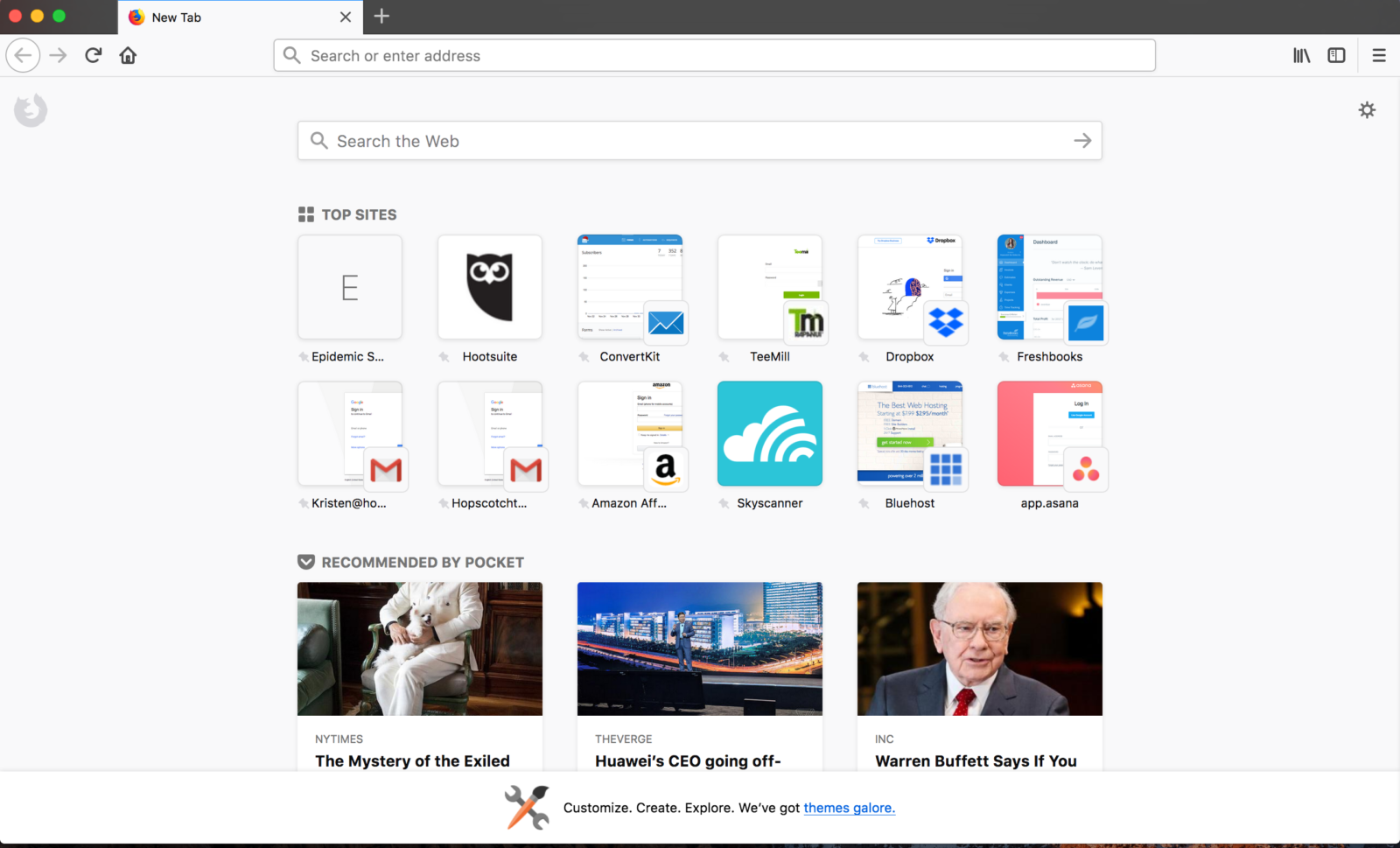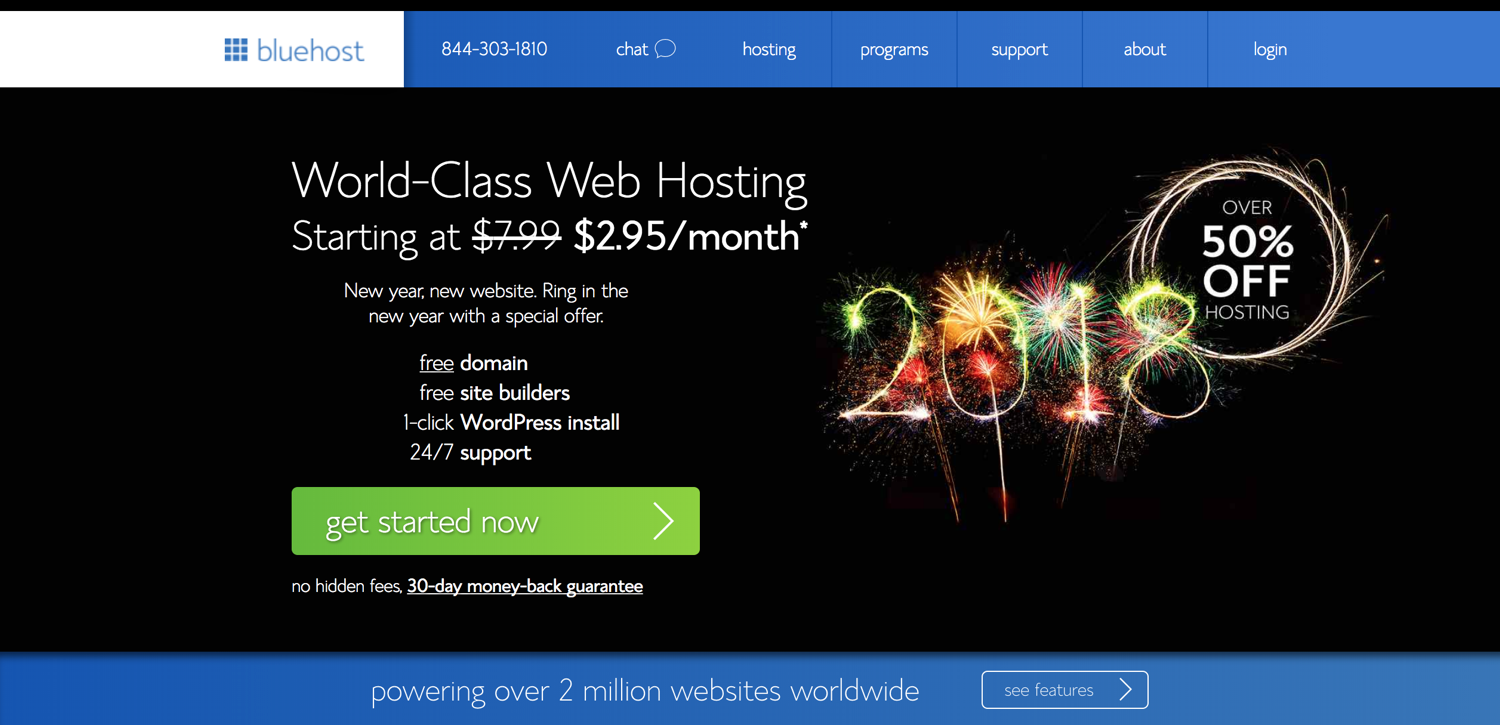 If you're wanting to start a blog, then one of the first things you need to do is get a domain and hosting provider. Bluehost is one of the largest and most trusted web hosting services that I can't recommend enough. If you aren't a techy and the idea of setting up a website is intimidating, have no fear! Bluehost makes it so easy to set up a website that even your grandmother can do it. They also provide 24/7 support in case you do have any questions.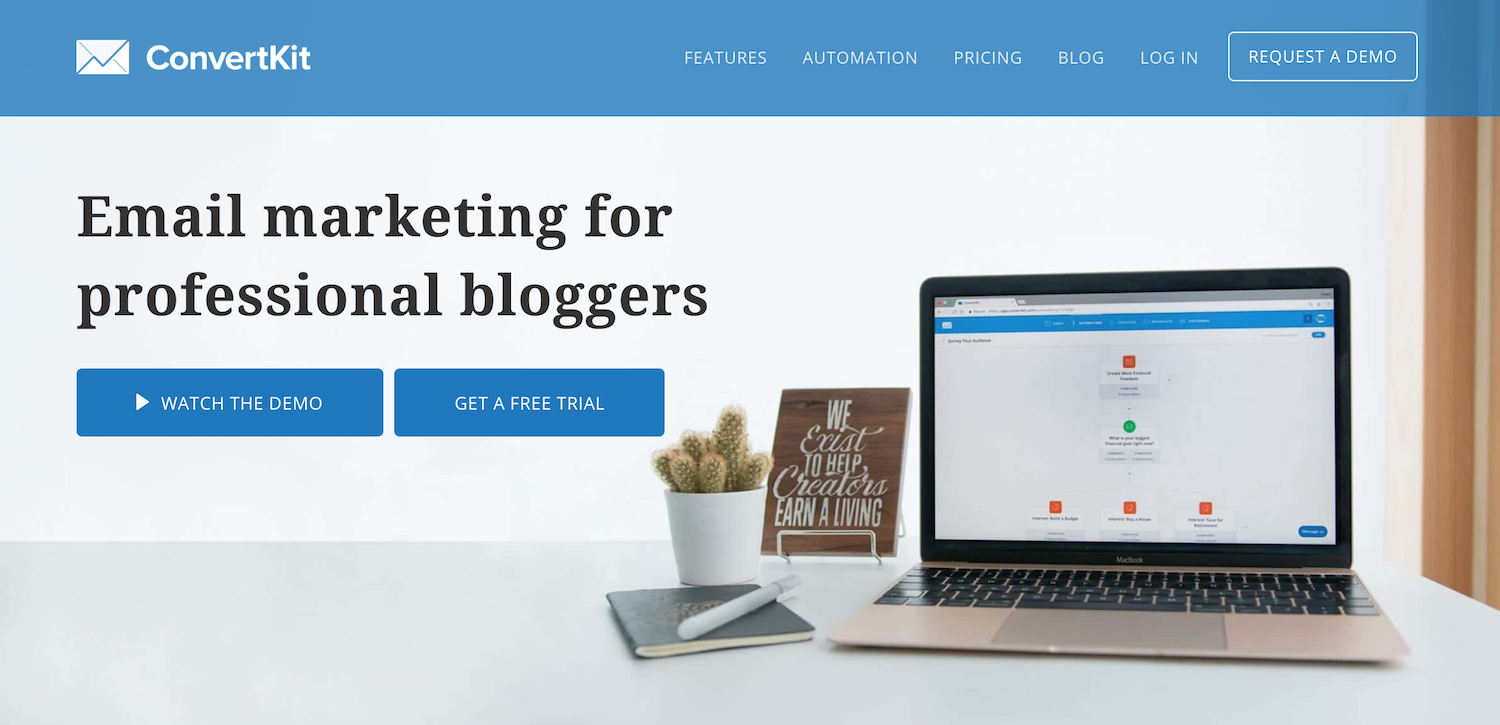 If you have an online business or are starting one, building an email list is one of the most important things you can do. It allows for great marketing an advertising opportunities and is an amazing relationship building tool and safety net if you lose access to your audience on another platform.
ConvertKit is hands down the best email marketing tool and super easy to use. We were using Mailchimp previously, and although it is free, we felt very restricted; it just wasn't working for our business the way we wanted it to.
ConvertKit has powerful automations, fast interface, beautiful opt-in forms and option to re-send emails to people who haven't opened it. My favourite feature of ConvertKit is you can tag users based on specific actions they take in an email, allowing you to send them very targeted emails later, or exclude them from certain emails. For example, if a subscriber clicks on a specific link in an email, say on "budget travel," you'll be able to target all future budget travel related emails to them knowing they will be interested.
How Much Does It Cost?
There's a FREE 30-day trial to see if it's for you. After that, plans start at $29/month. 
FreshBooks is accounting software that makes creating invoices, tracking expenses makes running your small business easy, fast and secure. You can spend less time on accounting and more time doing the work you love. Before FreshBooks, we were using Excel to create invoices and track expenses. While it got the job done, we can't tell you how much easier and well organized we've become with our accounting since discovering FreshBooks.
How Much Does It Cost?
You can try the 30-day trial for free. After that, plans start at $13.50 USD per month.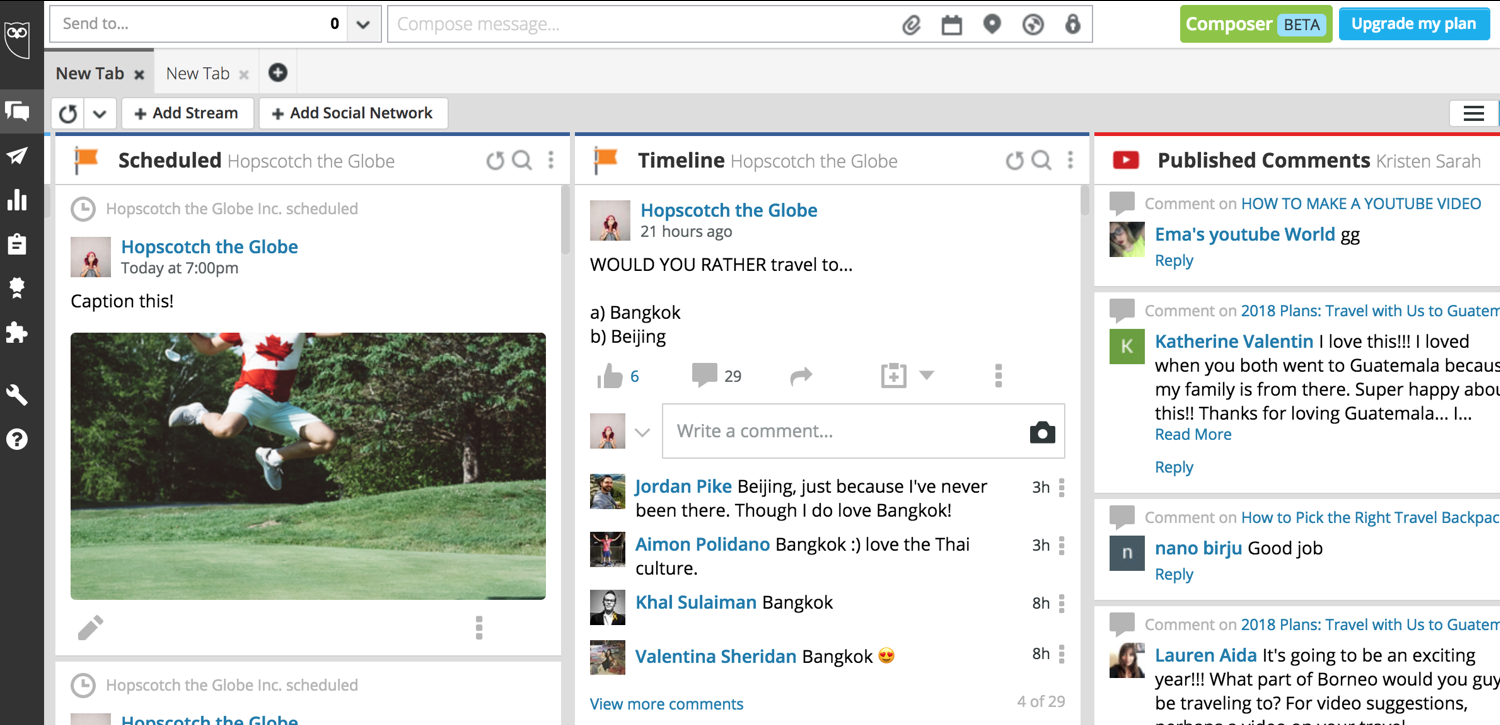 There are so many social media platforms we constantly need to update that it can feel overwhelming. Thankfully, Hootsuite makes updating and tracking each platform easier and less time consuming. HootSuite is a social media management tool that allows users to schedule and post updates to any page or profile for Facebook, Twitter, LinkedIn, Google+, Instagram, YouTube, WordPress and other platforms from one place—the HootSuite dashboard. 
With Hootsuite, you can schedule new content across your social networks, find and share content from others as you surf, get an in depth overview of your activity and growth and download performance reports. If you have a team, you can add several team members and multiple social profiles.
How Much Does It Cost?
The basic HootSuite plan is free. You can get access to all of the above main features without any cost to you. If you want to get additional features, then monthly plans start at $19. We're currently using the Professional Plan at $19/month which you can try for 30 days for free before committing. This plan allows you to manage up to 10 social profiles. There are also options for teams, businesses and enterprises.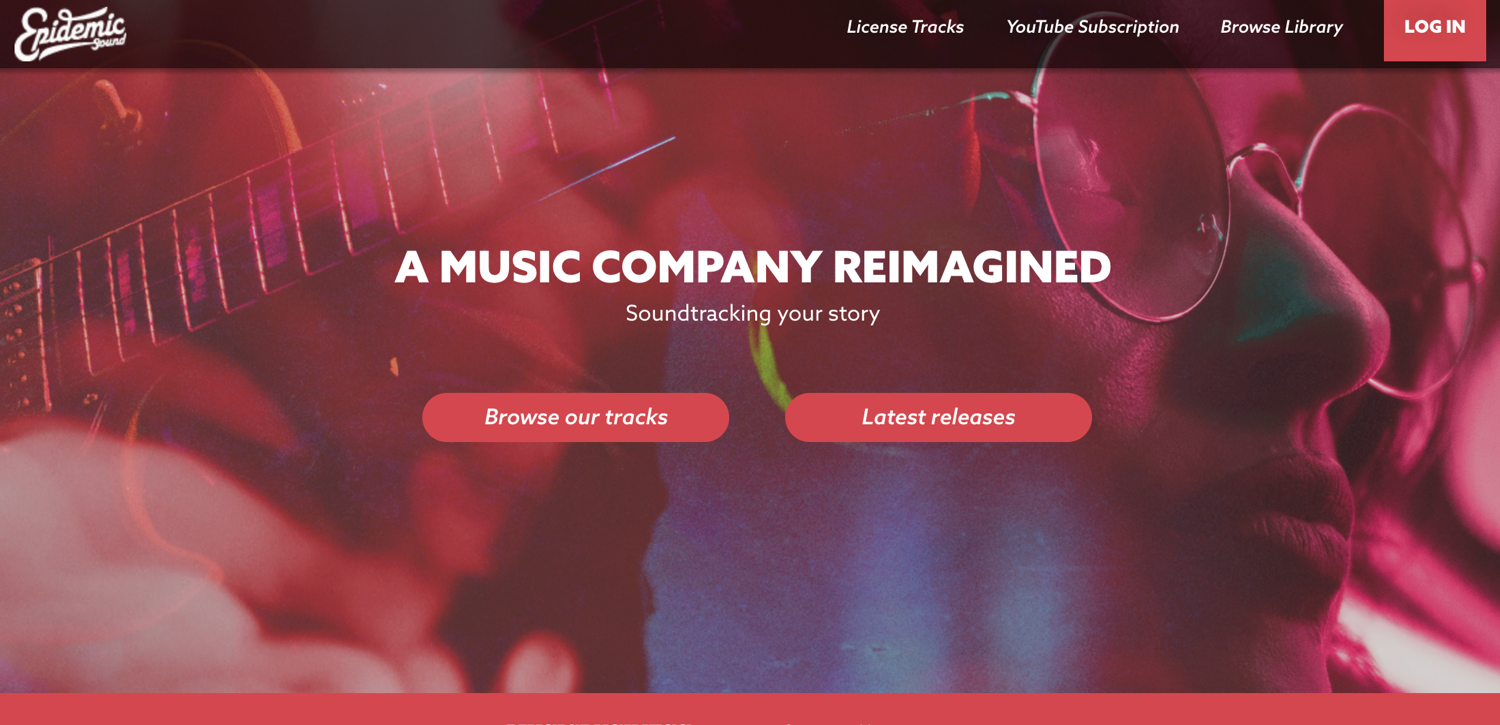 Are you looking for GOOD royalty free music to include in your YouTube or Facebook videos? Epidemic Sound is a production music library that provides thousands of affordable, quality tracks and sound effects that you can use in your video productions. We are often told that the tracks we use in our videos are "dope" well, about 90% of them come from Epidemic Sound.
How Much Does It Cost?
For YouTubers, plans start at $15 per month for channels that have 500,000 subscribers or less. This gives you access to unlimited tracks to use in your videos. Before committing, you can sign up for a 30-day trial by clicking here.
Teemill is a platform that lets you build your own online store and sell t-shirt designs online. Now, there are many other platforms doing the same thing, but what sets Teemill apart from others is:
Clothing is made using high quality organic cotton and bamboo.

All materials are sustainably harvested. You can actually track where the material of your t-shirts come from and where they were made.

They use low-waste printing technology in a renewable energy powered factory.
Once you've designed and promoted your store, you don't need to do anything else. Once a sale is made, Teemill prints and ships directly to the customer and then sends you your profit.
How Much Does It Cost?
There's a base amount for every single item and then you mark it up as much as you'd like your profit to be. We chose the least amount of profit because we wanted to provide the best rate for our audience with the hopes of gaining a higher volume on sales. Shipping costs within the UK is $3 while international shipping is $6. These prices are a lot lower than other platforms we've looked into.
Asana is a web and mobile application designed to help you and your team track your work load and results. You can organize your work into project folders and then add tasks, assign them to team members, set due dates for completion, comment and share relevant documents within each folder. Whenever a new task is created or deadline is approaching, a notification is sent to the Asana inbox (or email inbox if you set it up this way) of the person responsible. That way you and your team can always stay on top of work and deadlines and reduce the need for email and unnecessary meetings. 
How Much Does It Cost?
Asana has three payment options: a basic, free version with limited access to features (which is what we use and find to be perfect for 3 team members) and paid Premium and Enterprise plans starting at $9.99 per month.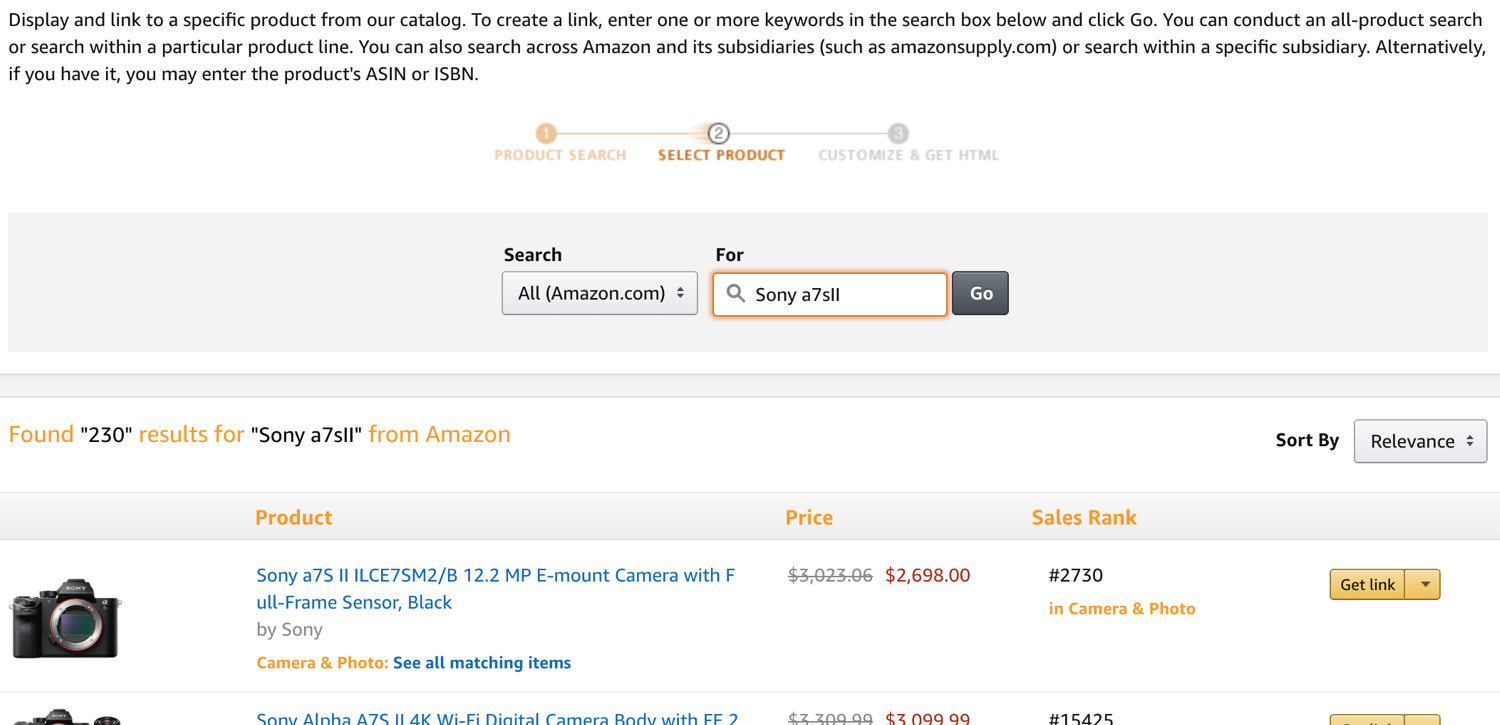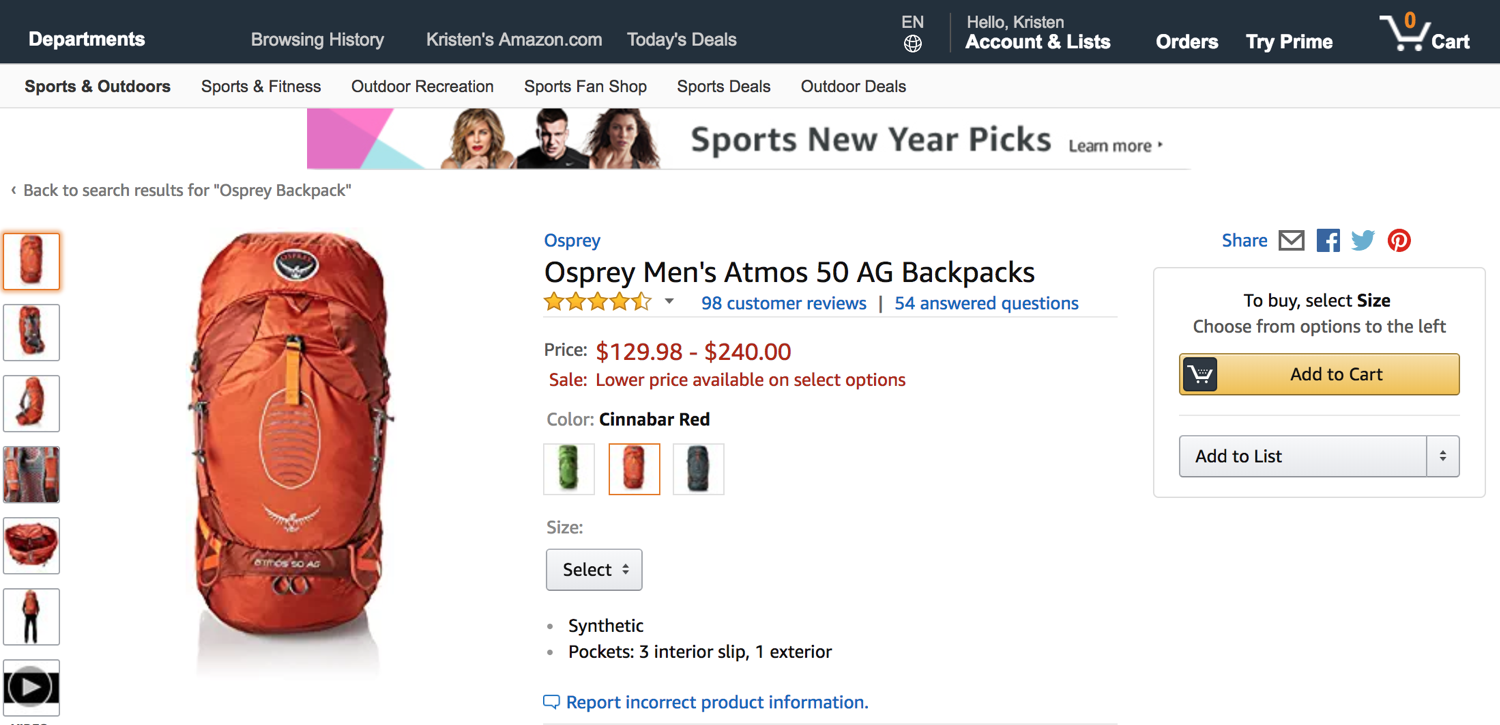 Affiliate marketing is where it's at! If you want a passive way of making money online, then start spending time learning about the ins and outs of affiliate marketing. To sum it up, affiliate marketing is when you recommend a product or service to your followers using a unique URL code. Then when a purchase is made through that link, you get paid a commission for those purchases. You will see throughout this article that I'm using affiliate links, so when you click on any of them and purchase one of these tools, I'll get a kick back which will help Siya and I continue making awesome content for you. Everyone wins!
The Amazon Affiliate Program is one of the largest and most successful online affiliate programs, with over 900,000 members joining worldwide. Since Amazon offers so many different products, it's easy to integrate into your blog posts or videos using your unique URL's. 
How Much Does It Cost?
Nothing! You'll be the one making the money.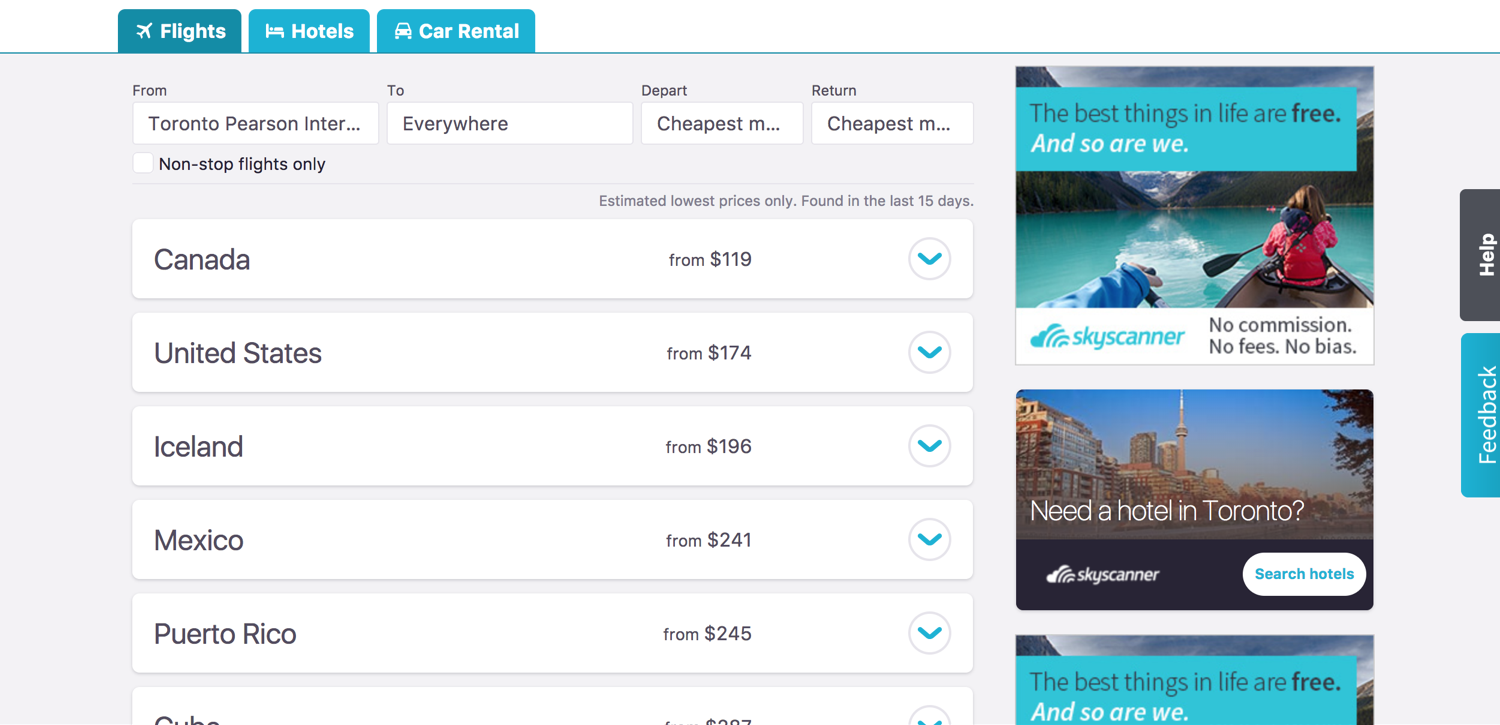 Working in the travel industry means spending thousands of dollars on flights, hotels and car rentals each year. Whenever we can save money in this area, we jump on it so we can invest that money elsewhere. If you want the lowest fair on your next flight, Skyscanner is about to become your best friend. Skyscanner compares millions of flights to find you the cheapest deal. It also compares and find the cheapest hotels and car rental. 
TIP: If you're travel dates are flexible, then you'll be able to find even better deals using the "Cheapest Month" option.
How Much Does It Cost?
Depends on the flight, hotel or car you're looking into, but you better believe you're going to get the best deal available for that time of booking.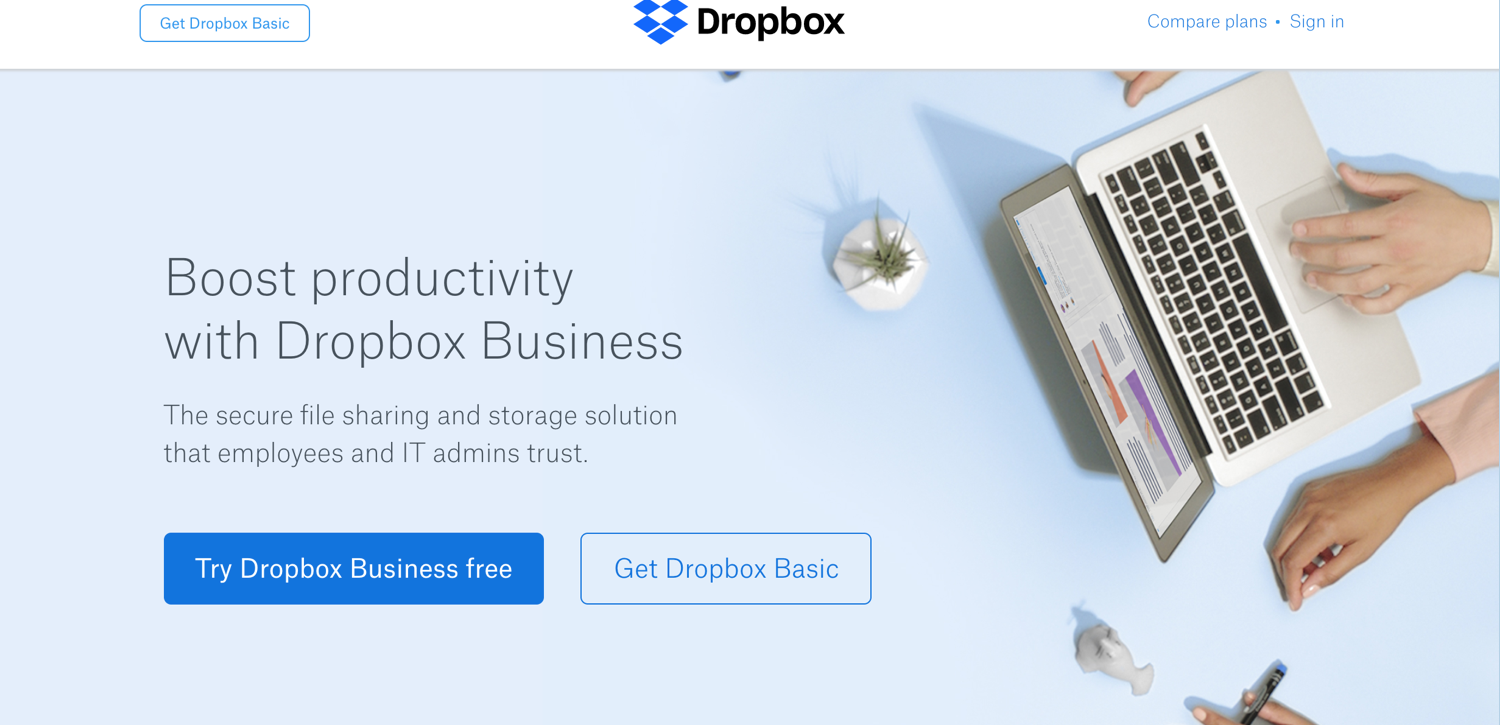 If you haven't heard of Dropbox before, this is something you absolutely need to get on. This is  especially true for photographers and/or videographers. Dropbox is an online home for all your photos, documents, videos, and other files. Since it's all online, you can access your stuff from anywhere in the world instead of lugging around a bunch of hard drives with you. If you ever need to access an older photo or document, but you're not anywhere near your office, you don't have to worry because as long as you have an internet connection and a computer, phone or tablet, you can access all of your files.
Dropbox also makes it easy to share with others. Whether it's sending a folder of photos to a friend or a bunch of video files to a team member, Dropbox makes it super easy.
How Much Does It Cost?
A Dropbox Basic account is free and includes 2 GB of space. If you need more than 2GB, there are other package options you can choose from. I'm currently using the Dropbox Plus Plan, which includes 1 TB of storage for $160 USD per year.
To learn more about each website and app we use, click by play on the video below.
Do you run an online business?
What apps are you using to boost productivity, stay organized and grow your audience?