Florida is unlike any other State in America. Mostly surrounded by coastline, Florida features some of the countries most hidden gems and thriving wildlife. Kristen and I road-tripped along the the east cost and stopped at St. Lucie and Palm Beach County to enjoy the exciting sites in the surrounding area. Here are the experiences we recommend for you to add to your next St. Lucie experience:
Navy Seal Museum
Discover the untold world of the Navy SEALs. A small elite military group that encompasses the abilities of the Navy, Air force and Infantry. Basically they're real life 007s with the garage and armoury to back it up. SEAL, which stands for Sea, Air and Land only has one museum dedicated to their bad-assery. Get your hands dirty with their fully interactive exhibits and military obstacle course. Climb into helicopters, boats, and ATVs, retired from their days of secret missions. Ever heard of Dan Bilzerian? He was a Navy Seal. Enough said…
Archie's Restaurant
It's rare to find a restaurant that leaves a mark on us. It's even more rare for you to leave a mark on a restaurant. Archie's Restaurant is entirely decorated in what looks like gifts from passers-by. The booths are marked with signatures and messages from people all around the world. The ceilings are tiled with license plates from old vehicles and you won't find a square foot without something to stare at. We left messages in a booth, if you're in the area try and find them. Be sure to leave your mark somewhere with an open spot…and try the soup, it's delicious!
Horseback Ride on the Beach
Like a scene out of a childhood storybook, horseback riding on the beach is an escape into a fairy tale. There's a powerful connection between humans and horses, a symbiotic friendship of care and support. There's only one company that offers beach tours on horseback, so be sure to saddle up and book an experience! At first we were disappointed due to the clouds rolling in overhead, but the horses march on rain or shine and the showers only added to the magic of our storybook scene.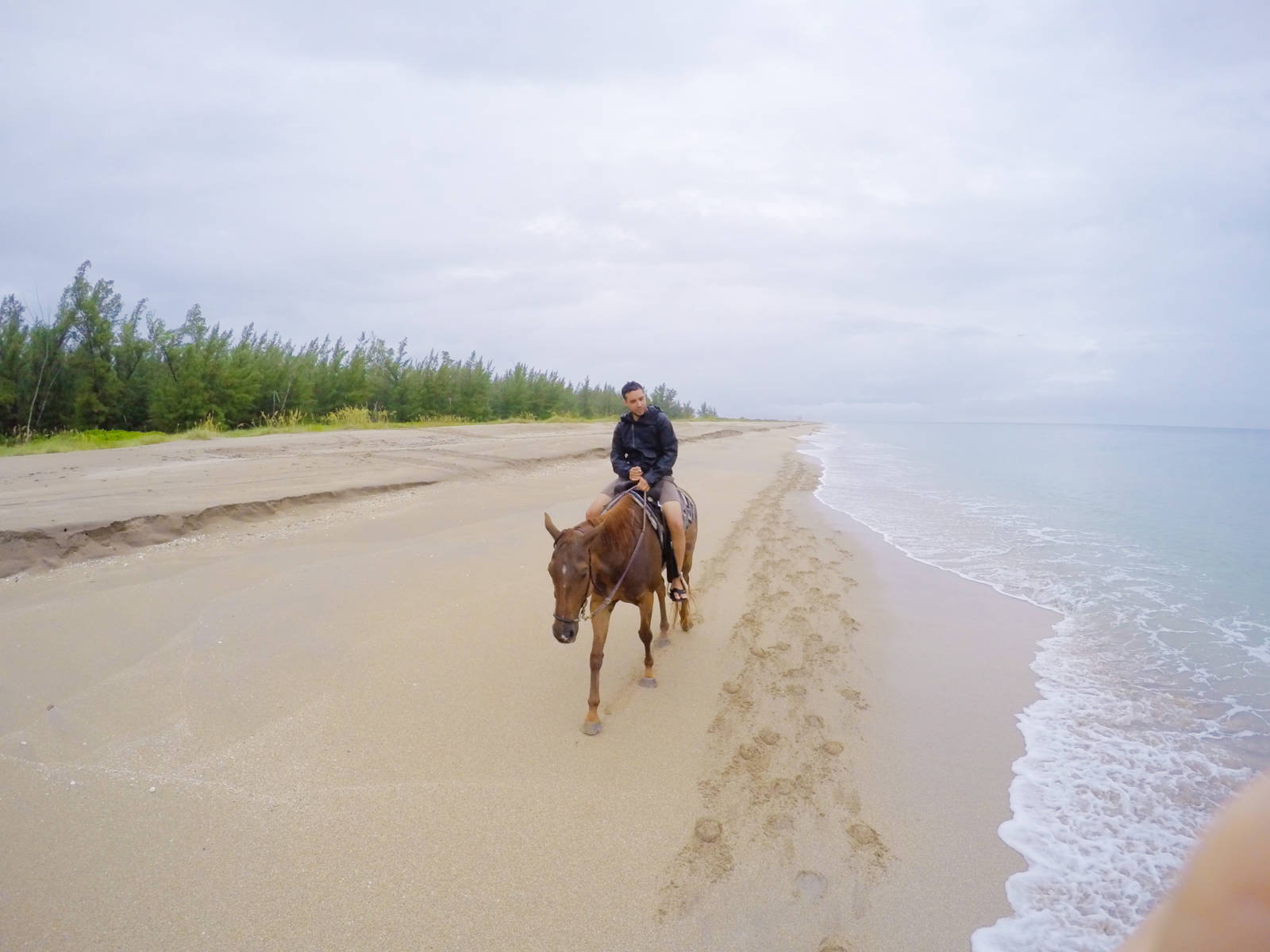 Which of these sites would you add to your Florida experience?