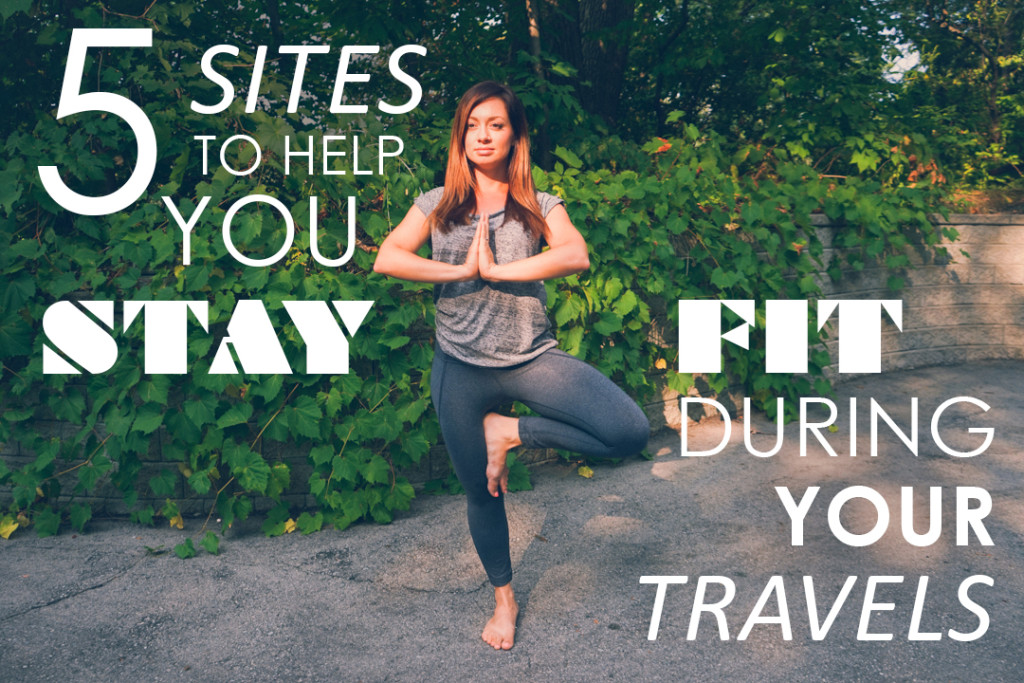 For someone who travels often, it can be difficult to stick to a workout routine created at home that took weeks of dedication and self motivation just to get into. I know that for me, it takes about 2-3 weeks to create a habit of working out every day and sticking with it. As soon as I skip a day and then try to get back into it, it's like someone asked me to go off to war. One thought tells me I should get my butt in gear while the rest of me barely flinches from the couch where I've parked myself with a carton of ice cream and re-runs of Separate at Birth.
But let's face it, working out feels absolutely amazing! Once you get into the habit of doing something active everyday, all aspects of your life improves. It can make you feel more present and gives you more energy than you ever thought you could have. It allows you to not just enjoy your everyday life more but also your travels.
Now, in the past, I've gone travelling or on vacation and eaten everything in sight, skimped on exercise and then spent the rest of the day sitting and relaxing. Now as much as I love doing this, at the end of the day I end up feeling sluggish and gross. However, when I work out in the morning (I feel the best when I get it done and out of the way in the morning) while I am travelling AND THEN go eat delicious food, I feel fantastic. I also feel like I've earned each bite, which makes the experience that much more pleasant.
You see, I know longer see travel as an opportunity to go off the rails, stuff my face and forgo movement. And really, I can't afford to always do that since I am so often on the road. Travelling is a lifestyle for me. It makes me feel incredible. When I mix travelling with exercise, my entire experience is enhanced.
Now, there are several ways to stay active during your travels. You can hike through a jungle or climb a mountain, take a dance lesson or spend the day just walking around your new environment. The list is endless. There are also some awesome online resources I have been using over the years which I would recommend trying out. Some of them are paid and some of them are free. All of them offer excellent routines, motivation, tips and tricks to keep you active every single day.
Tone it Up
Tone It Up was founded by best friends Karena and Katrina. This duo offers a fresh approach to fitness with their fun, energetic, girlfriend-to-girlfriend method of getting fit. Not only do they offer free video classes on their blog and YouTube channel, they also have free seasonal bootcamps you can sign up for, recipes and weekly inspiring stories. There are also serviced they offer at cost including their nutrition plan and DVD videos.
These two are like my fitness guru's. I have part of the amazing community they have created made up of women, inspiring and supporting one another to live the life of their dreams; fit, healthy and happy!
YouTube
How can I not mention the wonderful world of YouTube? My favourite media platform had several fitness experts who share free weekly training videos with their subscribers. Some of my favourites include: Blogilates, XHIT Daily, Fitness Blender, GymRa and PopSugar Fitness.
MapMyRun
One of my favourite workouts to do in a new place is jogging. Sometimes I get weird looks but often I get many smiles from locals. One of the best ways to explore a new destination is to get up at sunset and go for a job down the quiet streets or sandy beach. When I jog, I always use my MapMyRun free app to not just record my own routes but also look up routes others have recorded. The app also allows you to track what your eating each day and also share your progress with your friends on social media. I'm sure they'd be happy to cheer you on!
Cody Fitness App
Cody Fitness delivers personal training at-home with online fitness videos from the world's top coaches and instructors. The team at Cody aims to help people accomplish their goals and become the best version of themselves.
Yoogaia
Attention all mobile yogis! Yoogaia is a Finish startup and the first live online yoga studio in the world that brings yoga, pilates, core and barre classes to your home (or hotel room), in real-time. Yoogaia offers live classes that are personally guided through your own web cam so the instructor can see how you're doing and correct your posture. You can also attend classes without web cam. If you miss a live class, you can watch the recording anytime, making it even more convenient for the traveller!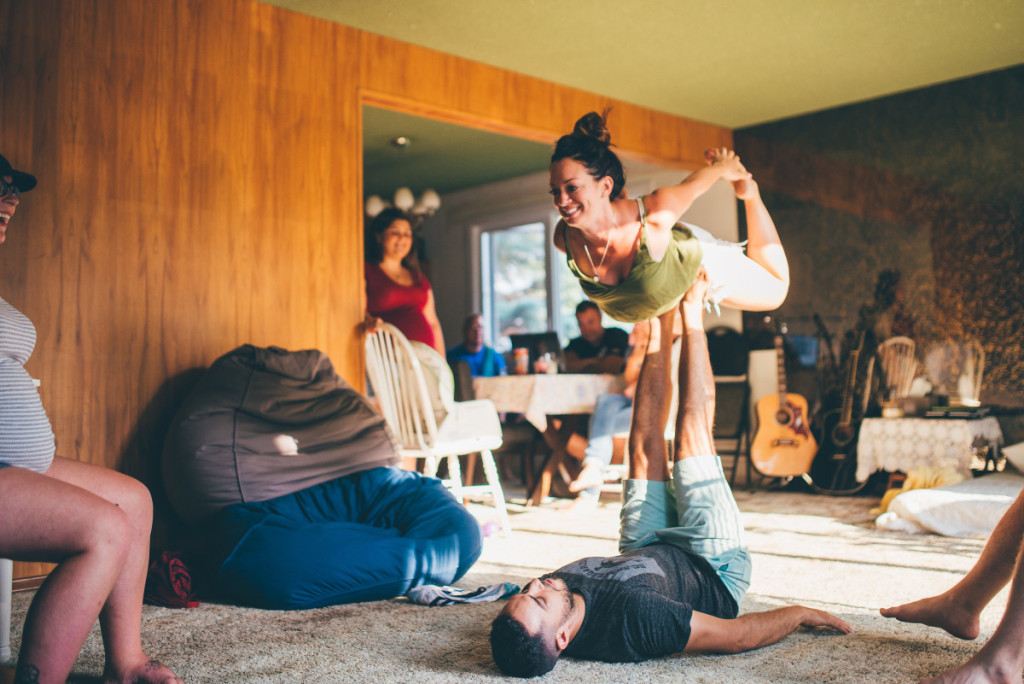 Which fitness site do you use?