Top 10 Things to Do In Gold Coast Australia

Are you planning a trip to Australia? If you are exploring the Gold Coast is something that you absolutely do not want to miss. There are so many things to do in Gold Coast Australia that Siya and I spent 10 days in the land down under and were still surprised when we had more we wanted to explore even though it was time to depart. We knew that the Gold Coast would be great for surfing and beach life, but there's much more this area of Australia has to offer than the typical attractions.
1. Stay in a Funky Hostel
Since the beginning of my travels, I've been a fan of hostels. The community that they are built on cannot be found in an Airbnb rental, hotel room, or guest-house. For me, the people I meet during my travels are what MAKE my experience, and I've met some of my greatest friends at hostels. Not only do they provide an opportunity to meet other travellers but they are also affordable for all budgets.
There's this preconception that hostels are only for the younger backpacker, but this is far from the truth. I've met all walks of life in hostels including a 70-year old couple and family with small children. Most of the coolest and unique accommodations I've stayed in around the world have been hostels including the Sand Hostel in Surfer's Paradise. Although this was just a pop-up, there are many other awesome hostels around Gold Coast Australia worth checking out on Hostelworld out such as BUNK Surfers Paradise or Backpackers in Paradise.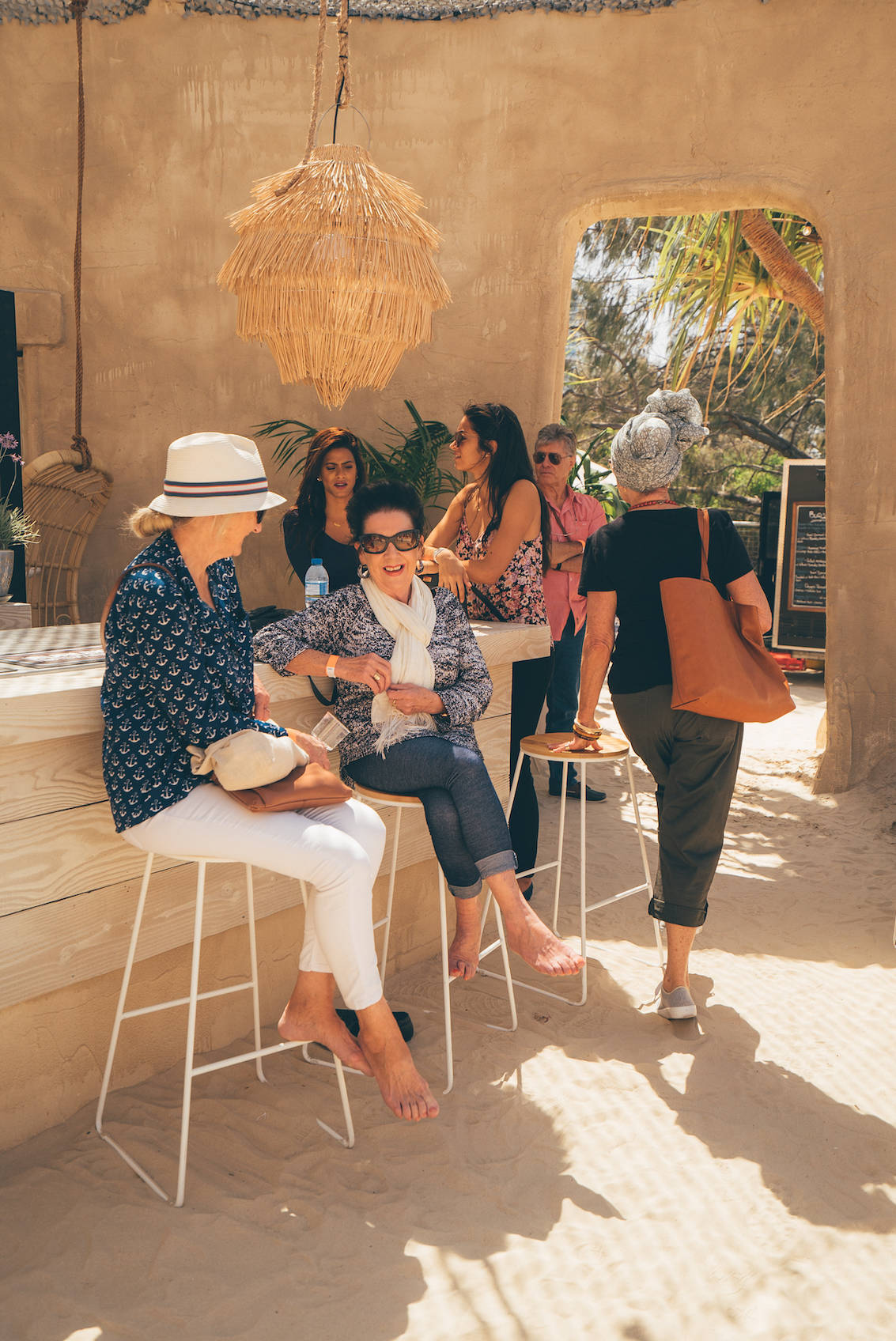 2. Road Trip Through National Parks
What better way to explore a new place than on the open road, with no set schedule and an island of possibilities. Whether you want to rent a Lamborghini or a Renault , there are many rental companies on the Gold Coast to choose from. I'd suggest shopping around, as prices are competitive.
After comparing three different companies, Siya and I ended up renting a 2016 Renault from Enterprise in Surfers Paradise. We had planned our destination ahead of time but took our time getting there, stopping wherever our hearts desired. That's the beauty of road tripping in a new country, the freedom it gives you to venture off on your own and explore at your own pace. We drove from Surfers Paradise to a place called Nimbin (which you'll learn more about below), driving through several National Parks along the way.
3. Visit the Currumbin Wildlife Sanctuary
Holding a Koala is one of the first things people want to do when visiting Australia and fortunately for you, one of the best things to do in Gold Coast Australia is to visit the Currumbin Wildlife Sanctuary.
Always keep in mind that you regardless of wherever you visit, you should always do your own research the animals that await you for yours and their safety. And before I decided on visiting Currumbin Wildlife Sanctuary, I made sure to do my research.
Currumbin isn't just a place to hold koalas, it's actually a sanctuary for injured animals to heal and be rehabilitated. The place even has on an on-sight hospital where Siya and I witnessed an injured Lorikeet being operated on. At the sanctuary, I spoke with the lady, who you'll see in the video, about the koala's personality and how they respond to being held. This lady works day in an out with these rescued koalas and knows them very well. The lady assured me that koala I would get to hold, named Emily, was born and raised at the sanctuary and has interacted with humans her entire life. You should have seen the love the lady and Emily share. Those two are nearly inseparable, kissing and resting their heads on one another. In the below photo, it may look like I'm "holding" Emily. In fact, I'm standing very still with my hands in a certain position, letting Emily hang on and interact with me rather than the other way around. At one point, Emily stared me in the face and pressed her nose on mine. I just about died. I felt good about the experience and that Emily looked and felt quite content, curious even! I wouldn't have done this just anywhere, and I sure would never hold a wild koala. The reason why I'm telling you all of this is because I care and love all animals and never want to promote their exploitation but rather conservation. Please before you decide to interact with any animals in any country, do your research beforehand.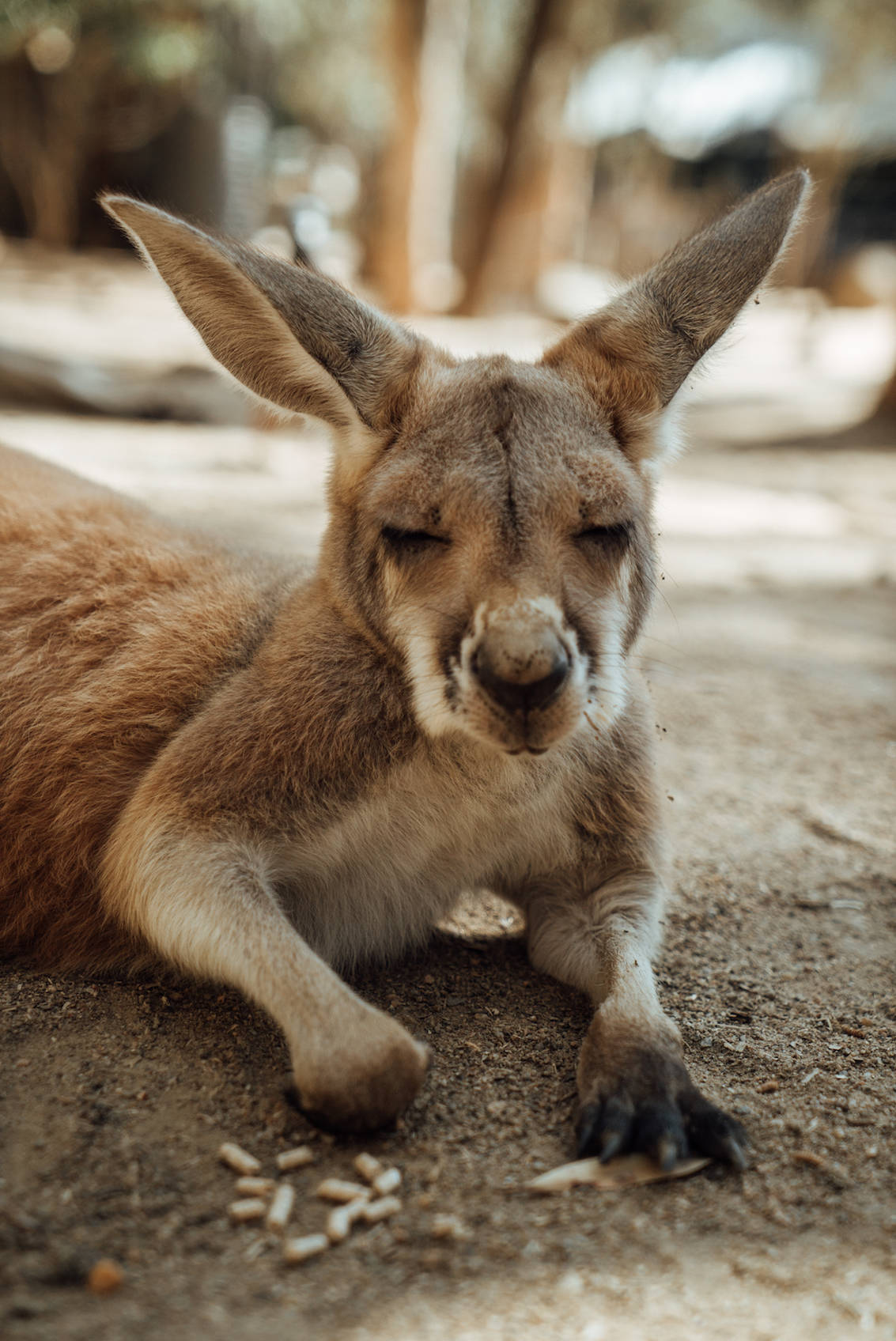 4. Spend the Day in Nimbin
If you're anything like me, then as soon as you learn about a small town called Nimbin, you'll need to visit. Before the late 1960s, Nimbin was home to cattle farming, but after the recession, this all changed. In desperate need to bring income into this area, the people of this town threw an event called the Aquarius Festival (think Australian Woodstock). The festival brought in between 5000-10,000 hippies who loved it so much that they decided to stay, buy land and start communes. This is the Nimbin that we know today. A colorful community made up of creative, free-spirited individuals. Yes, it's just as cool as it sounds and it's one the best things to do in Gold Coast Australia that Siya and I could recommend.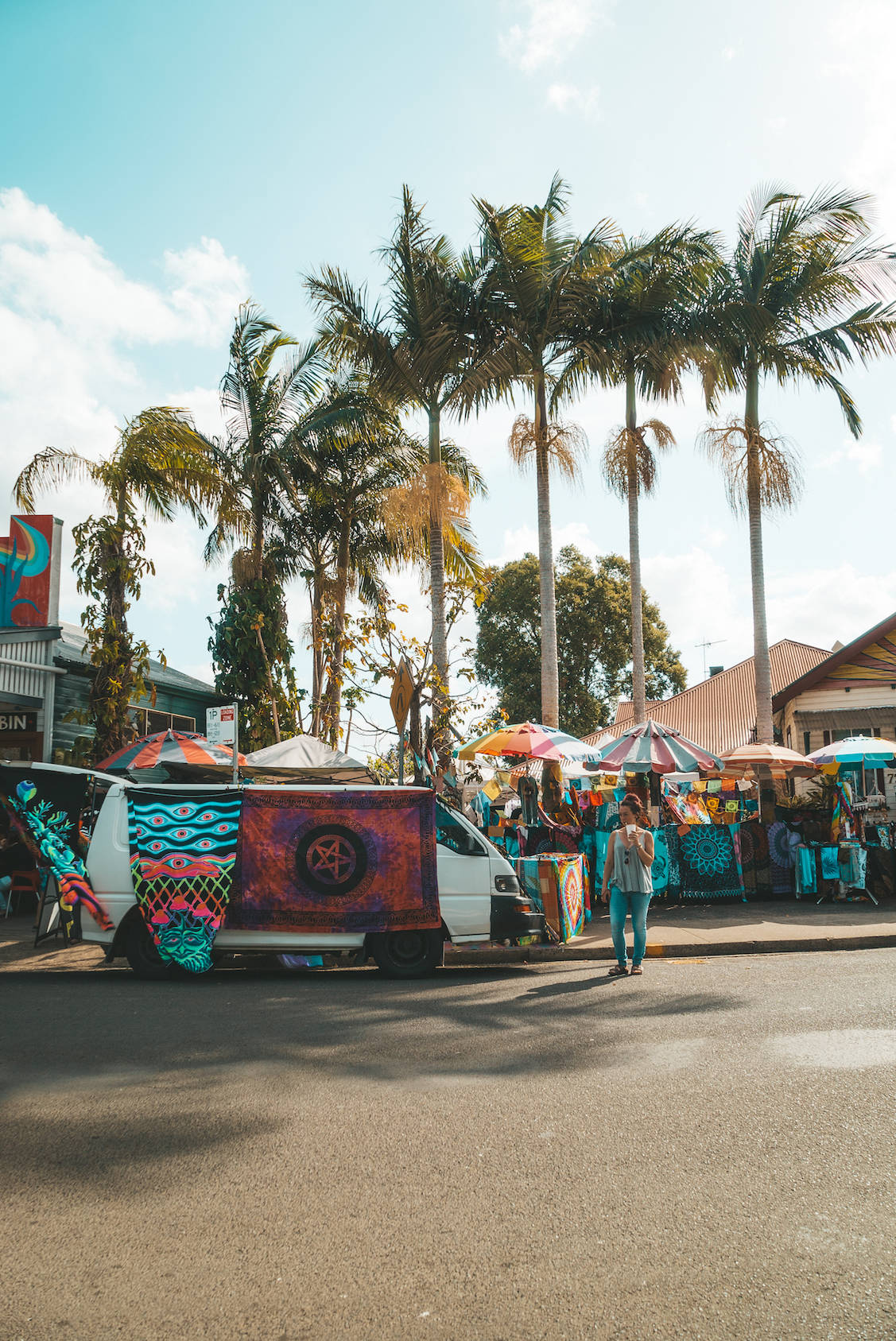 5. Take a Hike
 You can't go to Australia and not go on a hike, especially when there's a chance to see wild koalas. With fewer than 40,000 koalas left in the wild, your chances of seeing one isn't as common as you'd think. However, if you're lucky enough to see a koala, it's a very special experience.
Australia's also home to some of the most unique wildlife and fauna that don't exist anywhere else in the world. As a nature buff, I was amazed to learn about all of the new plants and insects I had never heard of before. Keep in mind that a lot can also harm and kill you in the country, so going on a guided trek with a local is highly recommended. Even what doesn't look harmful can be. For example, while hiking to Curtis Falls, we saw this plant called the Dendrocnide Moroides or stinging tree that looks like a normal green plant. Don't be fooled because this plant is anything but friendly. If you just as much as touch the leaf with the tip of your finger, you can look forward to spending the next few months and even year in excruciating pain. Our guide told us that he's seen grown men cry from how much pain it has caused them. This isn't meant to scare you, but instead make you more aware of where you step and what you touch.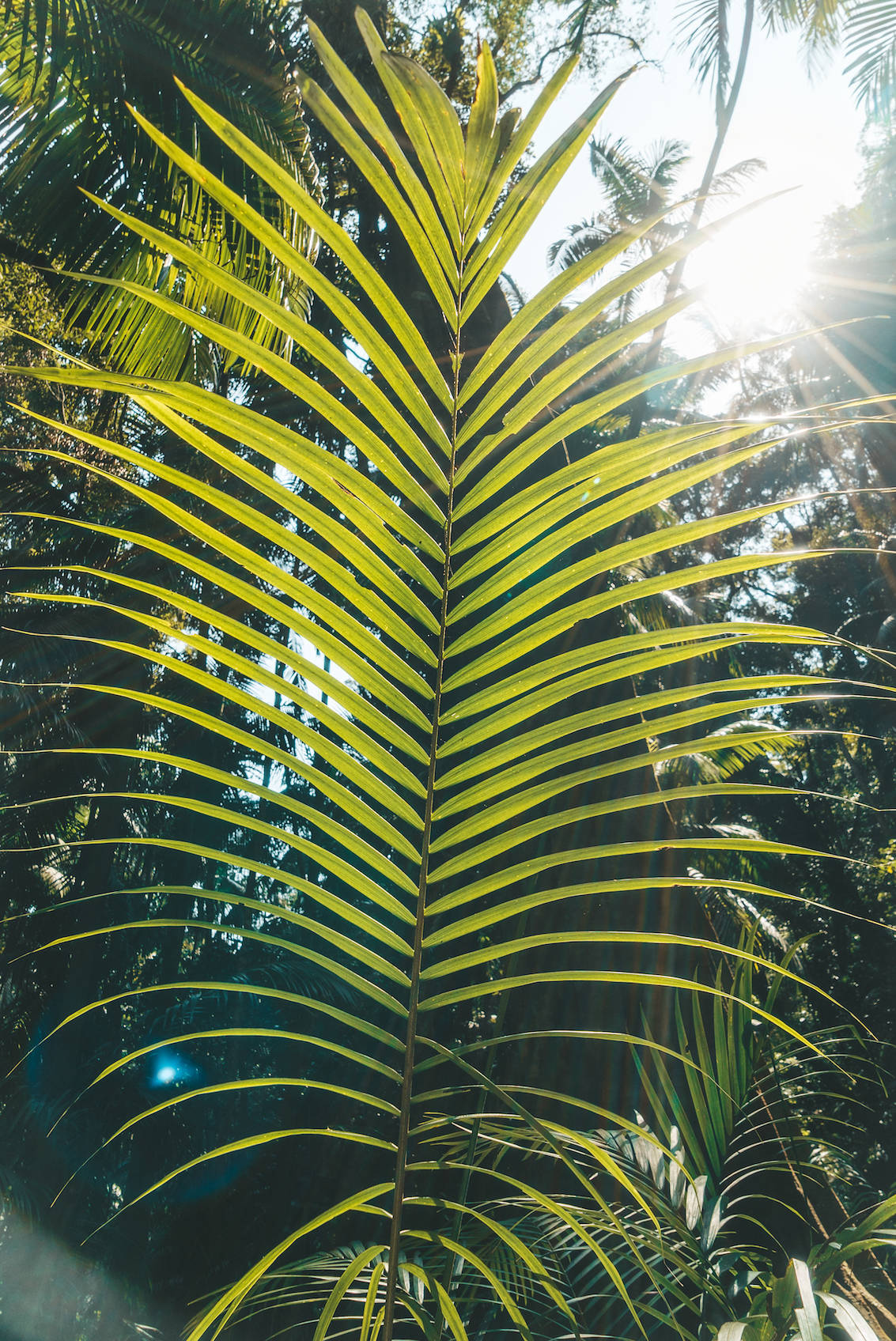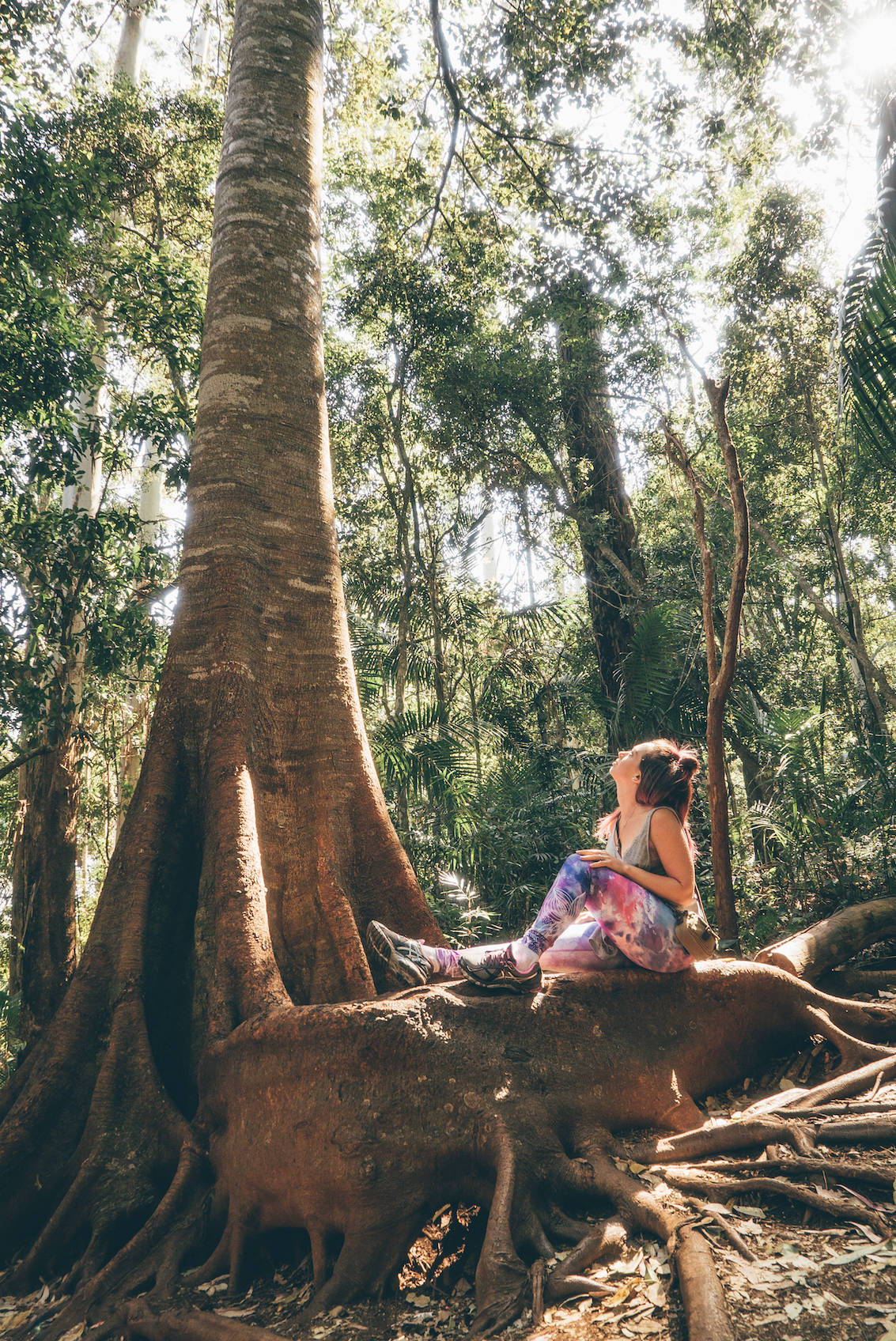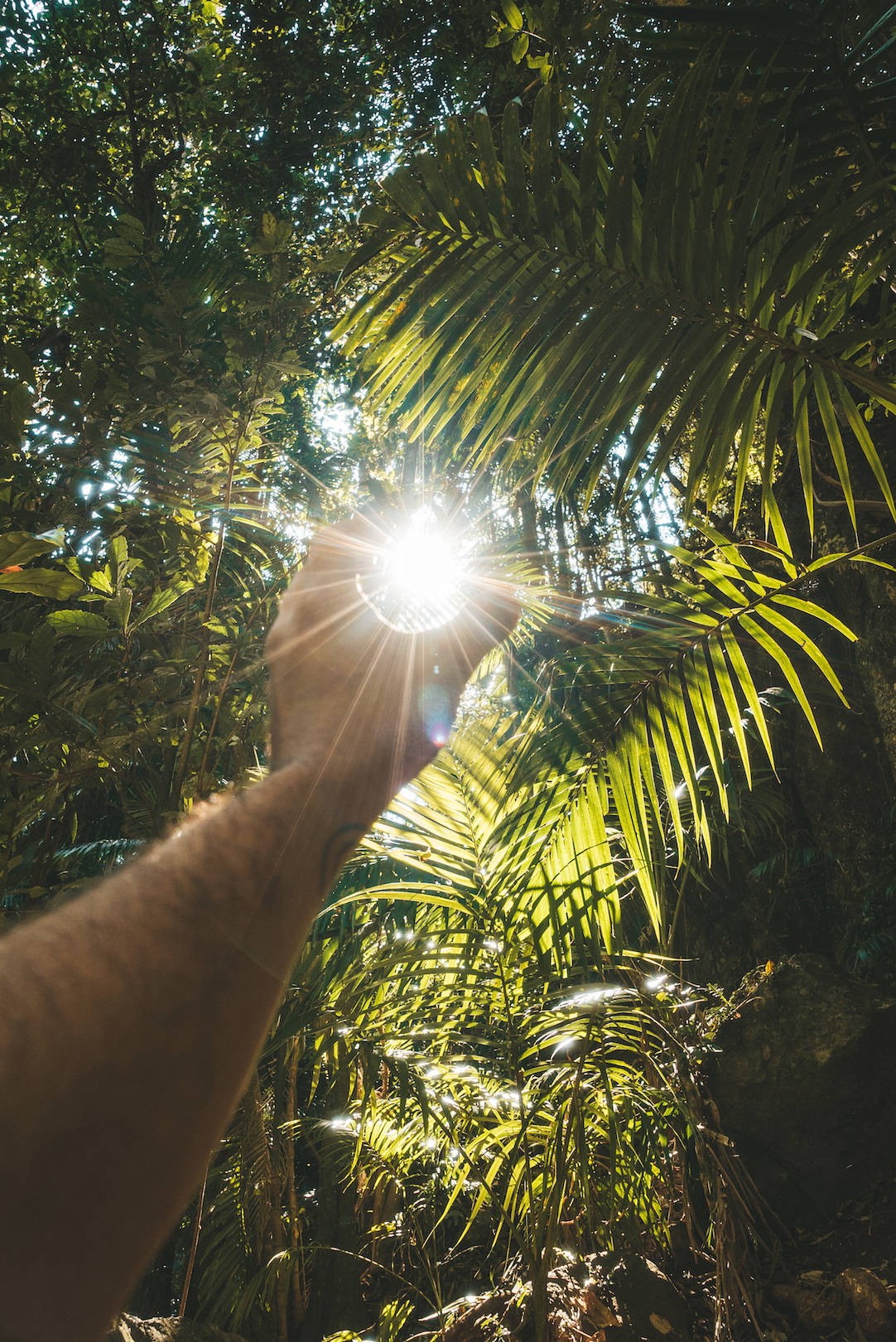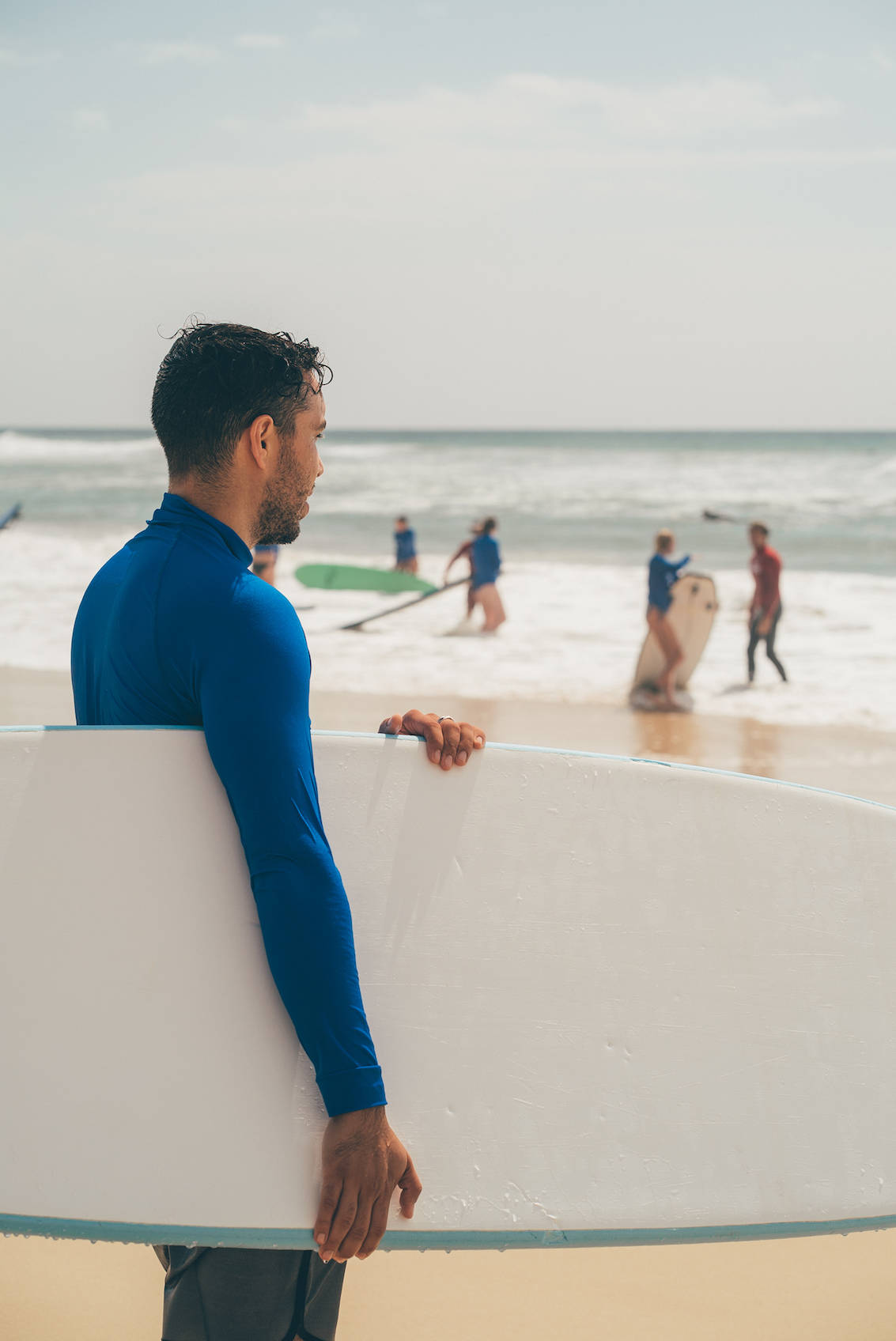 6. Go Surfing
Before visiting Australia, I thought of it as a place made up of hunky surfer babes with sun bleaches hair and sexy accents. Who's with me? Well, I'm happy to report that this assumption is in fact true. Surfers Paradise is exactly that. Just about anytime during the day, you can spot surfers ripping waves. Now you can either:
1. Be me and simply stand and gawk.
2. Be like Siya and hit the waves yourself.
There are several surfing schools in this area to either take a lesson or rent a board from. The company that Siya took a lesson from wasn't a favourite so we wouldn't recommend them, but I've heard from others that Go Ride a Wave is a good option.
7. Ride Jet Skiis
Riding jet skis on the Gold Coast easily makes the top of the list for the most fun I've had. We went on the two and a half hour excursion with Jet Ski Safaris. Two hours were spent on the water and the other thirty minutes were spent drinking Piña Coladas (we were responsibly and only drank one) on a tiny island.
There were times that I felt a bit nervous, but then I'd pull on the throttle, hit a high speed of 60km and feel the adrenaline course through my body. The experience left me feeling re-energized and inspired even. I felt more alive than I've felt in a while.
8. Throw a Boomerang
I always thought the idea of throwing a boomerang and it coming back only happened in cartoons. Wrong I was. If you're good at throwing one, it will indeed come back. The boomerang originated in Australia and has been used for a recorded 20,000 years by Indigenous Australians for hunting, fighting and ceremonial purposes. I gave a go at throwing one and low and behold... it didn't come back to me. I guess, I need some extra practice.
9. Watch an Aboriginal Performance
Music, song, ceremony, performance, and dance was and is still a very important part of Australian Aboriginal life and customs. While visiting Currumbin Wildlife Sanctuary, we got a taste of a dance performance which was quite beautiful.
When you're planning an itinerary for your trip to Australia, definitely consider seeing this powerful and cultural performance, it's one of the best things to do in the Gold Coast also. Although there are many other places around Australia you can enjoy a native performance, it was nice for us to be able to experience so much at a single location. This can be especially helpful for people planning to only have a couple of weeks on the coast.
10. Go Ziplining
If you've never been ziplining before, you'll especially enjoy the experience at Thunderbird Park. The Canyon flyer is the most extreme adventure attraction on the Gold Coast and is one of Australia's largest guided Zipline Canopy Tours.
The seven zipline course expands 1.5km and gets as high as 60 metres. Although the first zipline is the longest, I enjoyed the last one the most. You'll have to try it yourself to find out why.

Honourable Mention - Drink a lot of Coffee
 Before I left for Australia, my travelling friends preached how incredible the coffee is. While I try to avoid having any expectations of a country, as a coffee-o-holic, this kind of information could not be ignored. My expectations were set high, and I've got to tell you, Australia did not disappoint. From one coffee snob to another, Australia wins for one of my top choices for the best brew!
Visiting cafes was another one of my favorite things to do in Gold Coast Australia, such as Lot 1 Coffee and Paradox Coffee Roasters.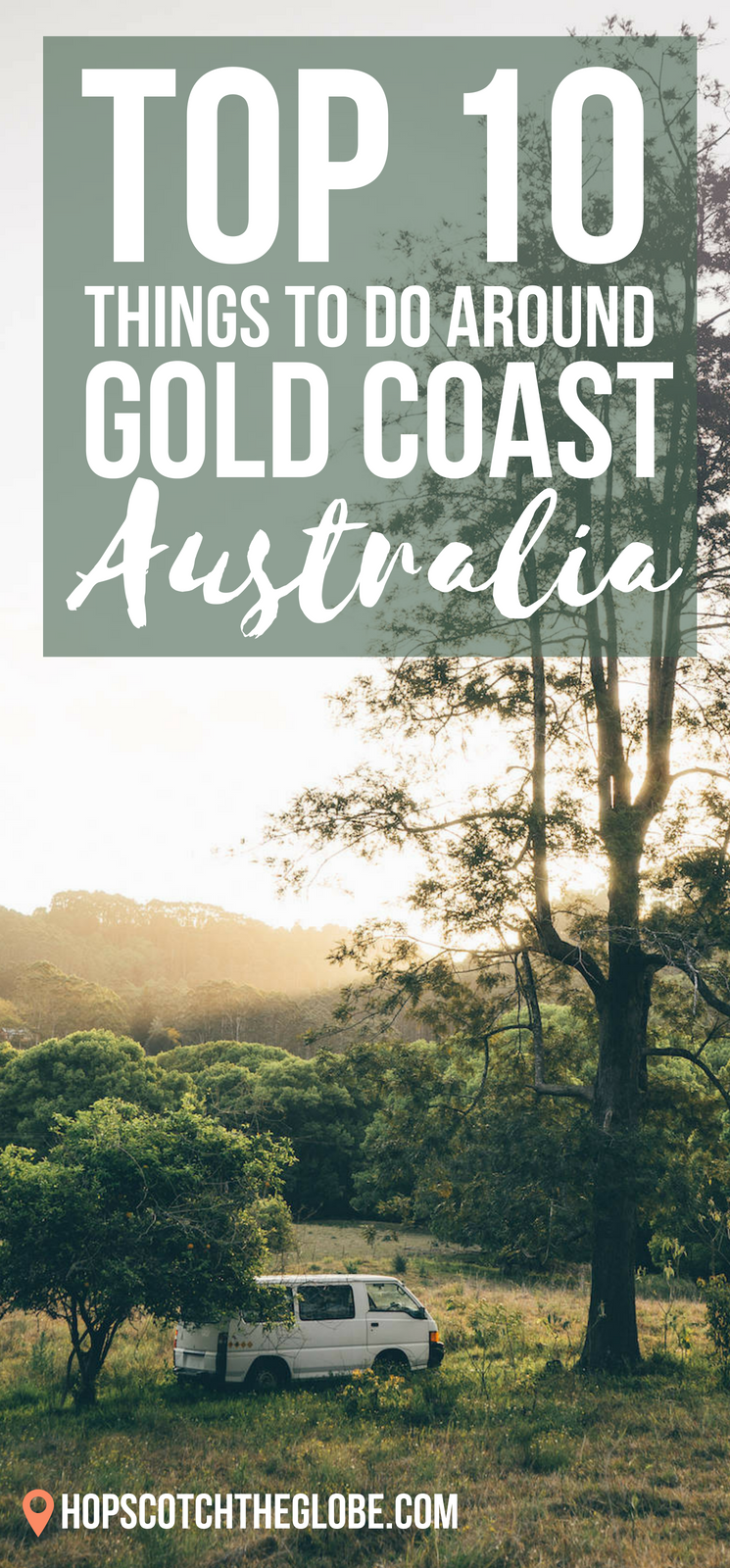 What activity are you most excited to try on the Gold Coast?
A special thanks to Hostelworld for sponsoring this trip. As always all opinions are my own.
Want access to travel deals, giveaways and more? Sign up for our newsletter!