What's In Our Camera Bag?
What Travel Vlogging Gear Do We Use?
Siya and I are often asked, "What cameras and other travel vlogging gear do you use to film your travel videos?" In this post, we share the cameras and gear we use to create the videos and photography you see on this blog and all of our social media platforms. Most of the items we use cost between $1000-$2000 CAD. Whatever your budget may be, we have the best camera equipment recommendation for you to choose from when deciding on the best camera and vlogging equipment for your own video and travels.
Have you ever wanted to be a YouTuber or to try starting your own travel vlog? Do you dream of getting paid to travel the world making travel videos and taking kick-ass photos? Or are you just looking to get your hands on the best travel vlogging gear and camera equipment to take on your next trip? If you answered yes to any of these questions, you're going to love this video and post.
Travel Vlogging Gear & Cameras for Video and Photography
Camera Lenses for the Sony A7SII
Portable WiFi Device
GoPro Accessories
SD Cards & Hard Drives
Have you ever dreamt of travel vlogging gear? Do you fantasize about traveling the world making YouTube videos? Let us help you make it a reality by sharing our secrets and advice on the best travel vlog equipment!
I've teamed up Nadine Sykora (Hey Nadine) and Matthew Kepnes (Nomadic Matt) who are two of the top people in the travel vlogging and blogging world to create: The Ultimate Course to Creating Travel Videos and Vlogging. Whether you're looking to try and make a career out of travel, photography, videography or you're just to get better at filming your own adventures, this course has been designed to help you improve your travel video making skills. It's not just the best travel vlogging equipment that brings our videos to life, it's also practice, education and a desire to get better.
For Only $269USD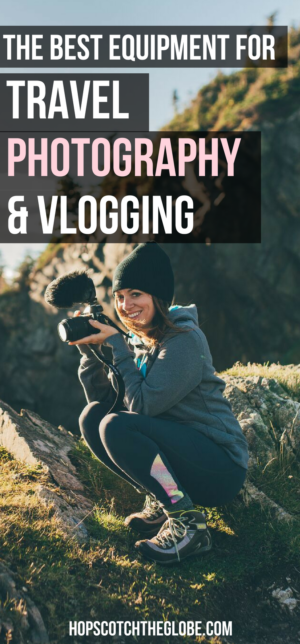 Want access to travel deals, giveaways and more? Sign up for our newsletter!