Camping has become more than a weekend getaway for our family, it's become a lifestyle. Four years ago, my husband Siya and I purchased a 1976 vintage Airstream that we completely gutted and renovated into our dream tiny house on wheels and named her Luna. We've spent over two years living in Luna and driving around North America. While we typically spend time in paid RV parks and campgrounds, the price to stay overnight can add up if you're traveling in your RV, Van or Airstream full-time. Luckily, we've also found many free place to camp overnight in our Airstream. How do we find these free overnight RV camping spots? Keep reading and all the secrets shall be revealed…well the ones that have to do with free camping that is…
Here's how to find free overnight RV camping:
---
AllStays is the ultimate camping app that lets you find FREE and paid campgrounds, RV parks, truck stops, hotel and Walmart parking lots with or without internet. They have a pretty good map filter so you can search in your area or even while you're en route. This was the very first free RV camping app we downloaded and is the first go-to resource we check to find free overnight RV camping.
Boondockers Welcome is like Couchsurfing but for RV and Van Lifers! Locals invite RVers and Van Lifers to spend the night on the property for FREE. You're probably wondering what's in it for the host? They just want to make connections, share stories and may even be avid travellers themselves. We are pretty open minded, friendly people aren't we?! 🙂
Yet, another resource for FREE RV camping! Except this one is a bit more specific…and super awesome. Harvest Host helps you find FREE overnight RV camping at over 1000 wineries, breweries, cideries, farms, botanical gardens, museum and other exciting attractions across North America. On top of the awesome locations, you get to meet wonderful and interesting people from across the continent.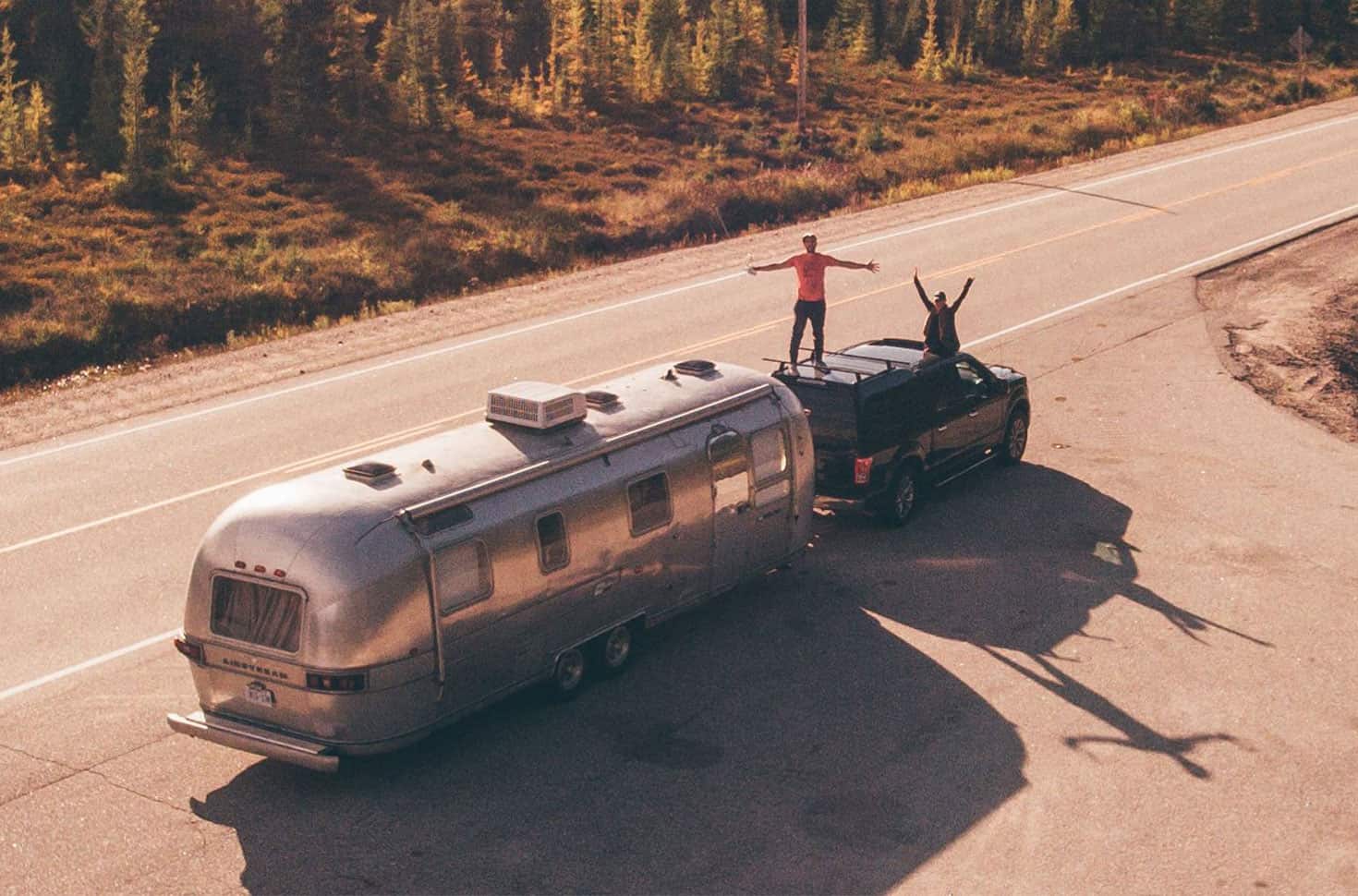 We used TruckStop Guide when we drove across Canada and into California, and it saved us a lot of money. It's a great resource for finding truck stops to spend the night at…for FREE! Some of them even offer showers with towel service and TV/chillax rooms. While we never found a truck stop that offered free hooks up or a dump station, we did ask a couple of owners if we could plug into their building to charge our devices. Luckily, they had no problem with that. It never hurts to ask.
Many casinos not only allow RV overnight parking, they also encourage RV and VanLifers to spend the night with them. They're hoping you'll come in for a meal and gamble a little. Either way, we are all about FREE parking!
Casino Camper was started by an RV'ing couple who have been living and traveling full-time in a motor home since 2004. The site is user supported, meaning RV'ers submit photos, details and reviews for casinos they find that allow overnight RV camping. This is great because the website provides the most complete and current information available on overnight RV parking at casinos.
FREE overnight RV camping can be hard to find, but this platform makes it super easy. Freecampsites.net is another community driven website where RVers share FREE campsites they've discovered, so that other RVers can also enjoy. Whether you're on the road and quickly looking to find a spot near by you want to plan a free camping road trip, you can do it all on this site.
Campendium is a FREE app created by campers for campers that shares thousands of places to camp, from swanky RV parks to FREE remote destinations, vetted by their team of full-time travellers and reviewed by 275,000 plus Campendium members.
This resource is actually a book. Well, it used to be a website, but now it's been turned into a book. Not affiliated with Walmart at all, Walmart Locator was created by Roundabout Publications. The current edition of the book includes overnight RV parking information and identifies about a thousand Walmart stores across North America where overnight RV parking may not be allowed.
---
As you can see there are a lot of options when it comes to free, overnight camping. I hope you found this super helpful, whether you're just planning a road trip or you're thinking about RV, Van or Airstream living.