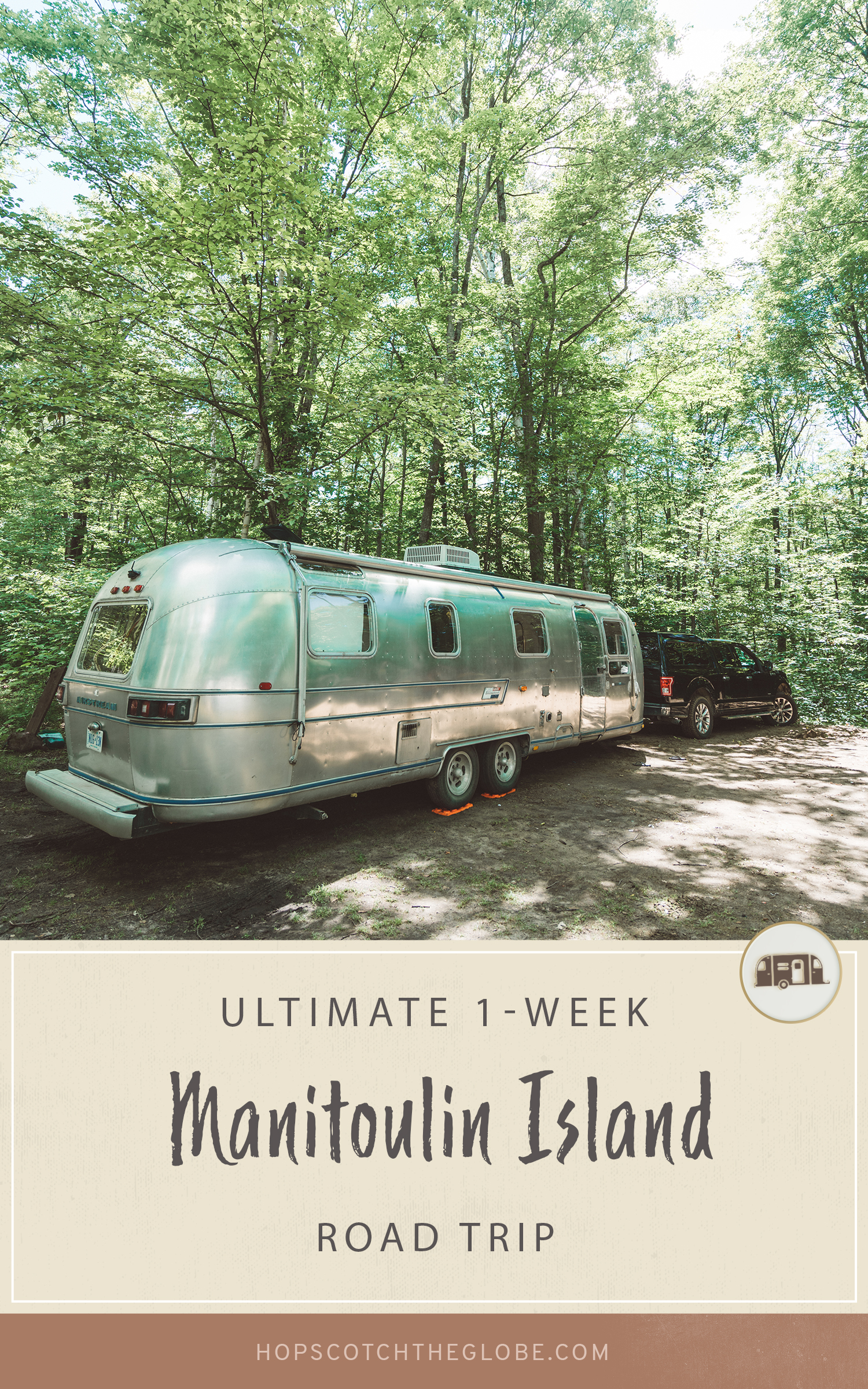 After a long 5 months of quarantine, we are on the road again and couldn't be happier! This summer is be all about exploring Canada in our newly re-renovated 1976 31-foot Airstream Sovereign. One of our first stops was Manitoulin Island. Located in northern Ontario, Manitoulin is the largest fresh water island in the world! Even though the island is located in the Canadian province Siya and I grew up in, neither of us had previously been there. Like many, the two of us have so much of our own backyard still to discover.
Manitoulin Island is known as the Heart and Spirit of the Canadian Great Lakes. There's plenty to do on the island as a family, especially for the outdoor enthusiasts. Our family spent a week camping and driving around the island with no set plans in mind, but the curiosity to stop where it called to us. This is what we discovered:
Where to Stay on Manitoulin Island
Providence Bay Tent & Trailer Park
What to Do on Manitoulin Island
Lobo Loco Alpaca Farm
Kagawong (Bridal Veil Falls)
Providence Bay Beach
Kicking Mule Ranch
Cup & Saucer Trail
Where to Eat on Manitoulin Island
Maja's Tea Garden
The Mutchmor and Providence Peace Cafe
Lake Huron Fish and Chips
The Island Jar
How to get there: There are three ways to get on and off the island. You can either drive, fly in or take the famous Chi-Cheemaun ferry. We opted for option #3 to get there and then drove our way off the island. Since we were towing a 31-foot Airstream, the price for the ferry was a bit more than if you were to just take a car or even walk on. However, many people drive their RV to the Manitoulin Island for the summer, as there are many beautiful campgrounds to stay in. The journey to the island departs from Tobermory, Ontario (where we recommend spending a few days in) and takes around 2 hours to arrive in Little Current on Manitoulin Island.
---
Where to Stay on Manitoulin Island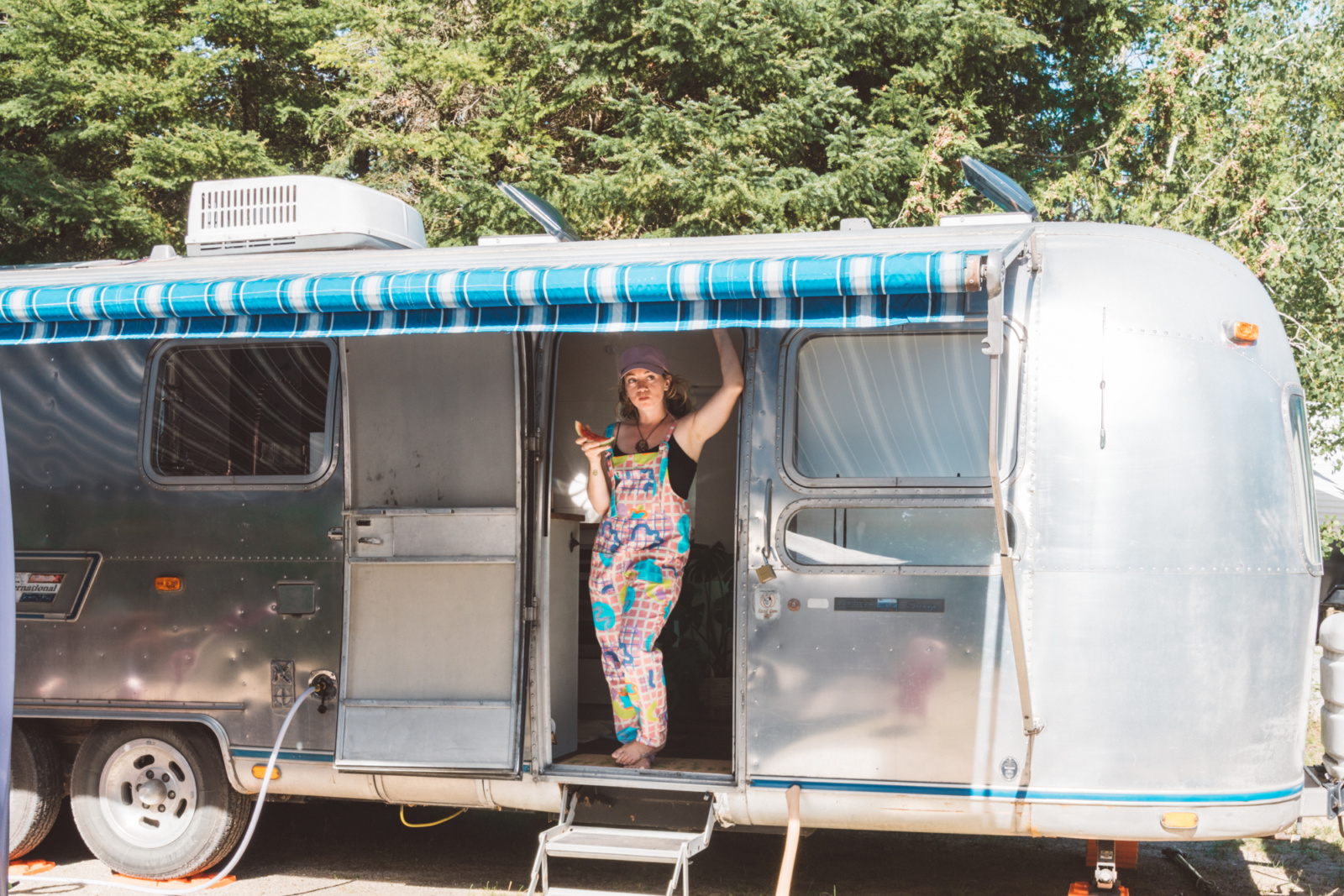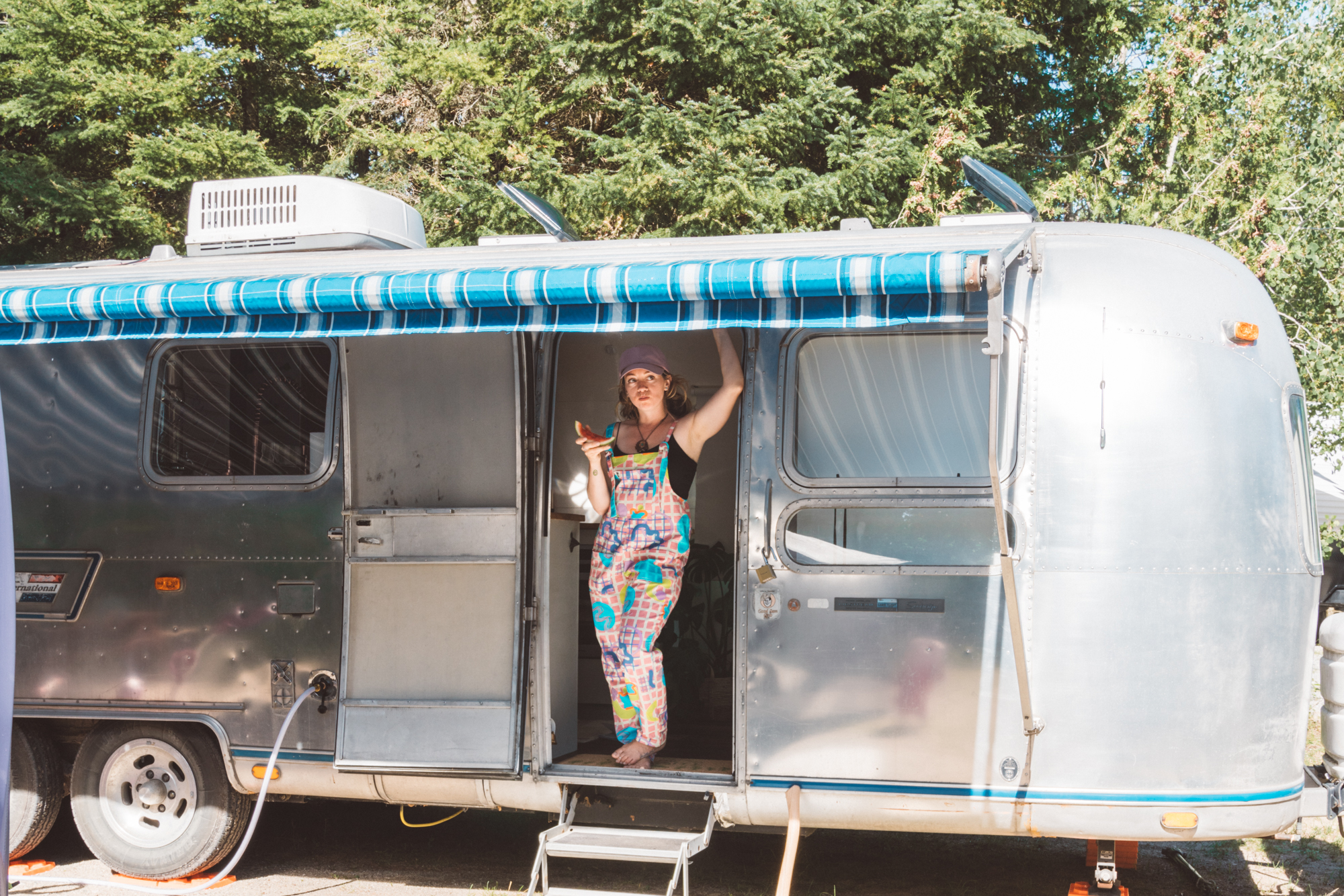 Providence Bay Tent & Trailer Park
One of the many awesome things we love about Airstream Living is getting to change up our front and backyard whenever we desire. This time around, our front yard was only steps away from Providence Bay Beach, our favourite place to go for sunset on the island.
There are 250 campsites in the park and most are taken up by long-term RVers who have their home on wheels permanently parked. Campsites are private, spacious and forested with birch, poplar, pine and cedar trees. There are electric and water hook-ups along with a central dumping station and pump-out service. There's an impressive trash and recycling area along with public (hot) showers and toilets for those who need them.
---
What to Do on Manitoulin Island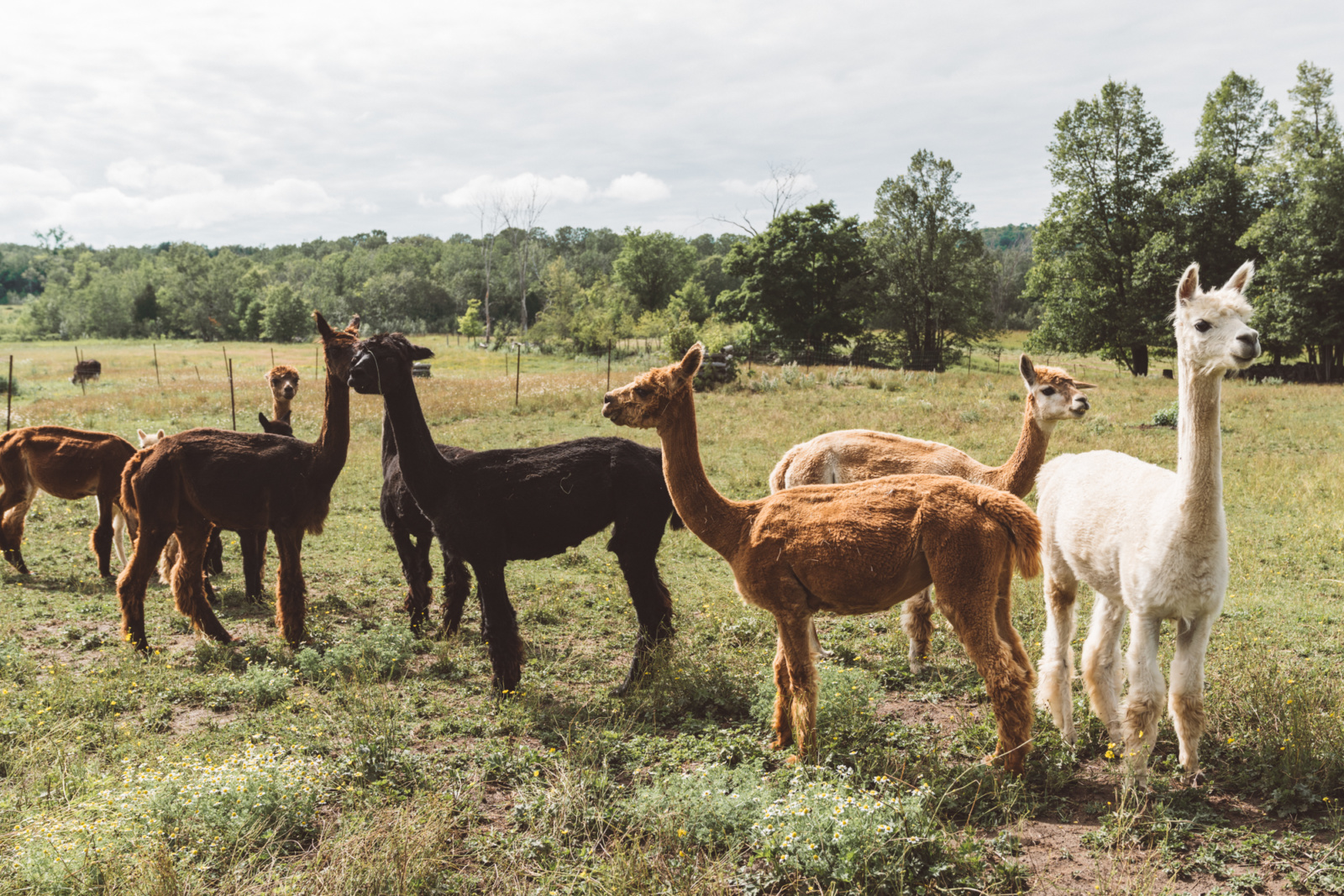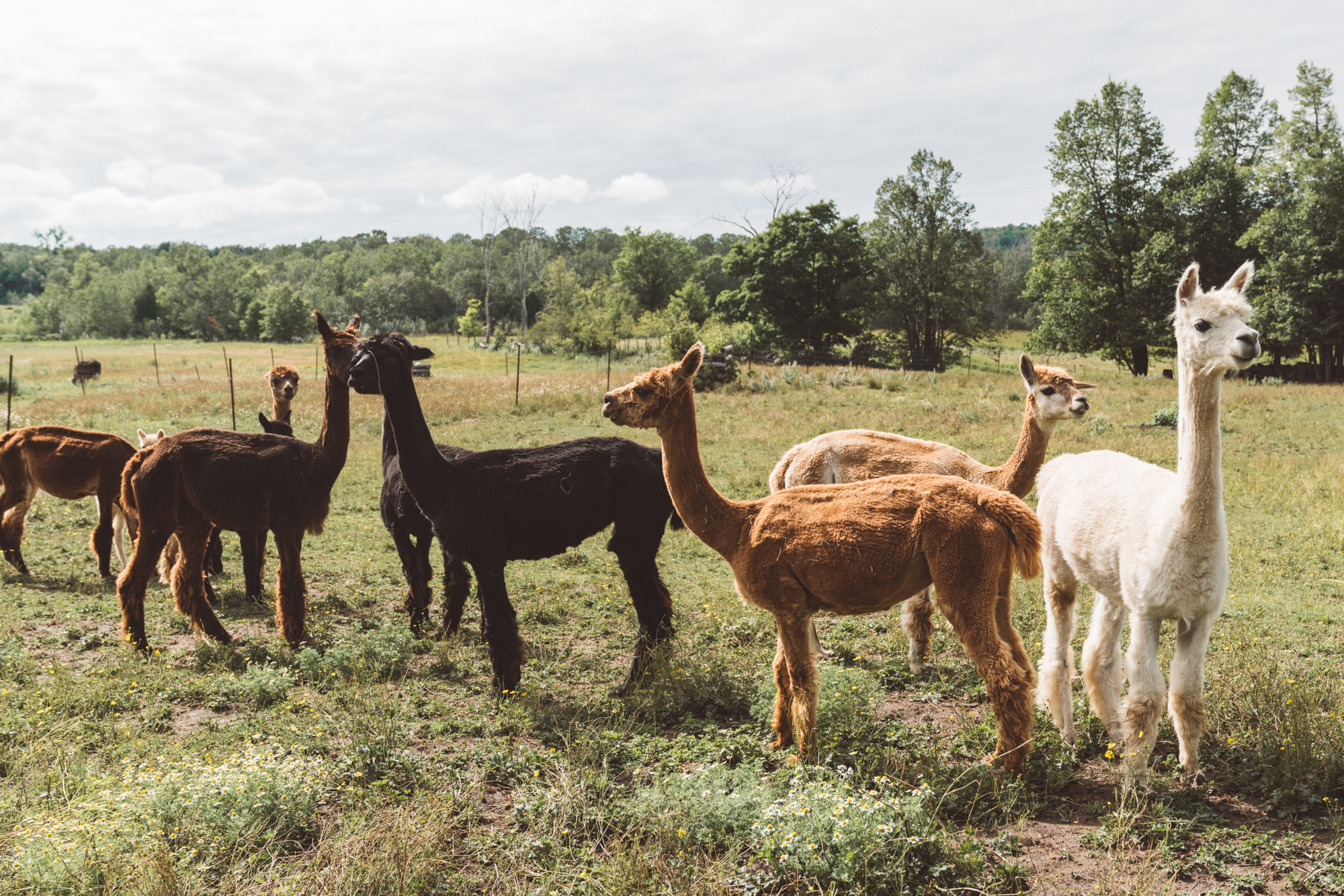 Lobo Loco Alpaca Farm
I accidentally came across the Lobo Loco Alpaca Farm while putting directions into Google Maps for a restaurant near by. Thank goodness I did, because this was such a beautiful experience for my nearly 22-month old daughter, Kai. This was her first time getting up close to these goofy yet adorable looking fur balls, and she loved it. There must have been over 50 alpacas and a couple of llamas running around the farm. Richard, who owns the farm, took us into the gated area with the alpacas where we got to get up close and feed them. This experience was free of charge, but typically there is a shop where you can purchase products made of alpaca wool. Richard also shared some interesting facts about alpacas with us which I found quite interesting:
A cross between an alpaca and a llama is called a Huarizo not a Llapaca or Alpalama.
Alpacas and llamas are part of the same family as the camel (yup they too have camel toe).
Alpacas have shorter ears than llamas. Thats a good way to tell them apart. Also, llamas tend to be much larger like the one in the first above photo.
Llamas and Alpacas will kill your dog by stomping on it, so Atlas stayed back….way back.
The poop of Llamas and Alpacas have no smell. I can't say the same about my husband. I kid…I kid…
Baby alpacas are the cutest thing ever and are very curious about young children.
Kagawong (Bridal Veil Falls)
I'm a sucker for waterfalls, especially ones you can swim under. I find waterfalls to be a great place to reflect on what you're grateful for and flow back into the present moment. Bridal Veil Falls in Kagawong is one of the swim-under-and-let-all-the-stress-melt-away kind of waterfalls. Depending on your mood, you can either take a staircase straight to the falls or hike half a kilometre to the base of the 35-foot tall waterfall. It's a great place to go for a dip, enjoy a picnic, or just sit and ground yourself.
Providence Bay Beach
This beach is directly across from Providence Bay Tent & Trailer Park. The sand is smooth and the water is clear and refreshing – a perfect place to spend a warm summer day. Further along the beach, you'll find a boardwalk that leads to an incredible kid's playground right on the beach. We came nearly every day for either a sunset swim, sand castle making or walk along the boardwalk.
Kicking Mule Ranch
One of the best parts about being a mother is getting to support and encourage my daughter's interests and passions. She's been obsessing over horses lately, so Siya and I surprised her by taking her to Kicking Mule Ranch to ride her first pony! I don't know who enjoyed it more. There's really nothing like watching your child beam with joy over a "first" experience! This may not have been an activity that Siya and I would have chosen if it was just the two of is, but because we knew Kai would absolutely love this place, we went. That's the beauty of traveling with kids. Their joy is your joy and you also get to experience everything for the first time again through their eyes. It's the best!
Other Things We Wished We Did But Didn't Get a Chance to:
Cup & Saucer Trail: We heard from several people that we needed to hike the Cup & Saucer Trail. The only reason we didn't get around to it (but really wish we did) was because the trail we wanted to take (Adventure Trail) isn't safe for young children. I had the idea to go with just our pup while Siya and Kai stayed back, but it rained. Muddy grounds mixed with steep cliffs don't really go well together. The next time we go to the island, we'll remember to bring Kai's carrier so we can do this trail. The views are said to be spectacular!
---
Where to Eat on Manitoulin Island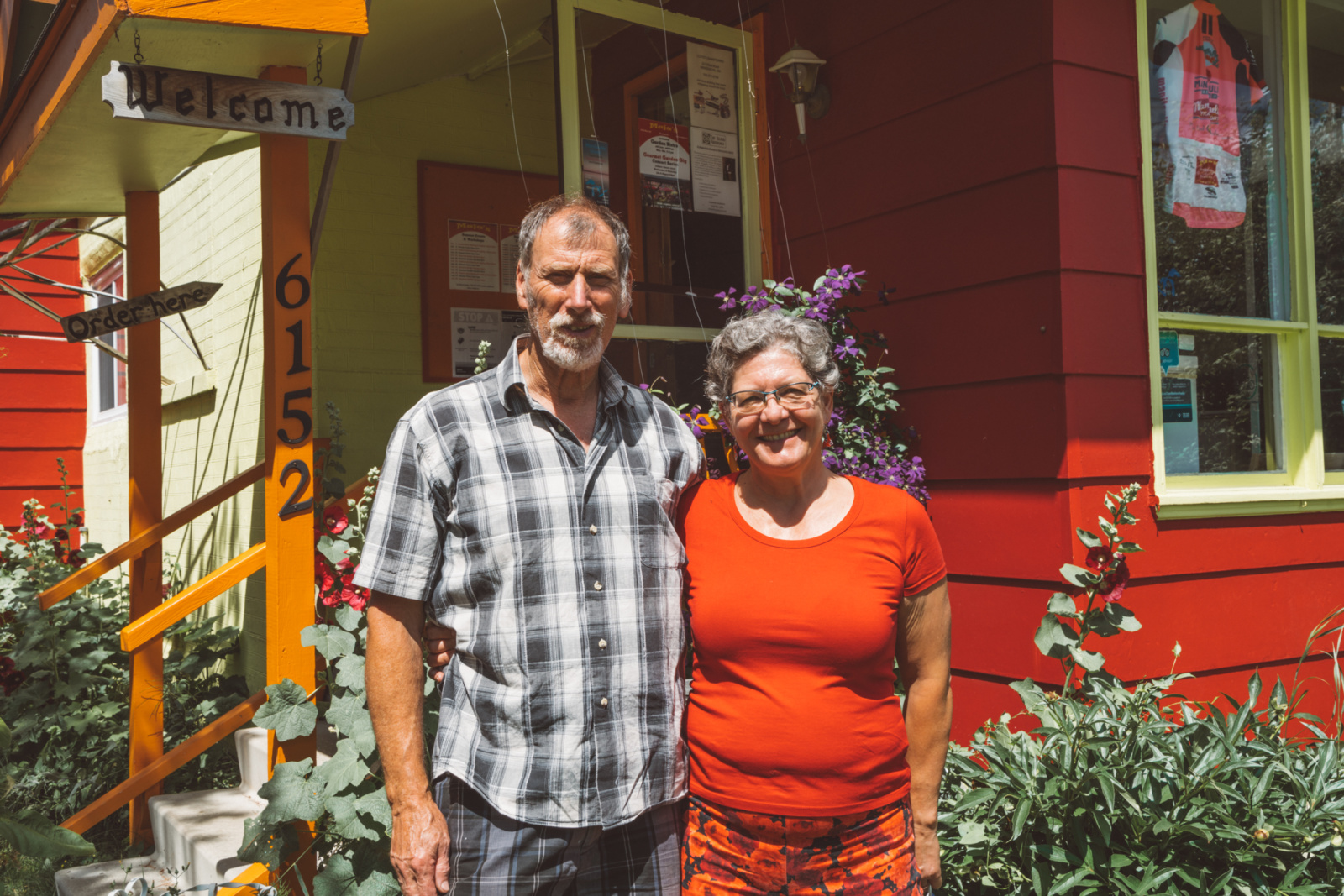 Maja's Tea Garden
I asked you beautiful humans on Instagram for restaurant recommendations on the island. We got a few replies about Maja's Tea Garden. After a quick search, I discovered it's a family-run organic vegetarian/vegan restaurant located within an organic garden. You guys seriously know me so well. Did I also mention that the majority of the ingredients used in each dish is from their large organic garden? Yep. You dine in the garden, surrounded by the plants, fruits and herbs you're nourishing your body with. It's safe to say this was my favourite restaurant on the island. Food tastes so much better when it's full of Prana.
The Mutchmor and Providence Peace Cafe
We heard a rumour that it's hard to find good coffee on the island. Of course being the coffee snobs we are, we stocked up on coffee to avoid any meltdowns. However, we came across The Mutchmore and Providence Peace Cafe one morning and decided to check it out. The coffee was good, not great, but worth mentioning.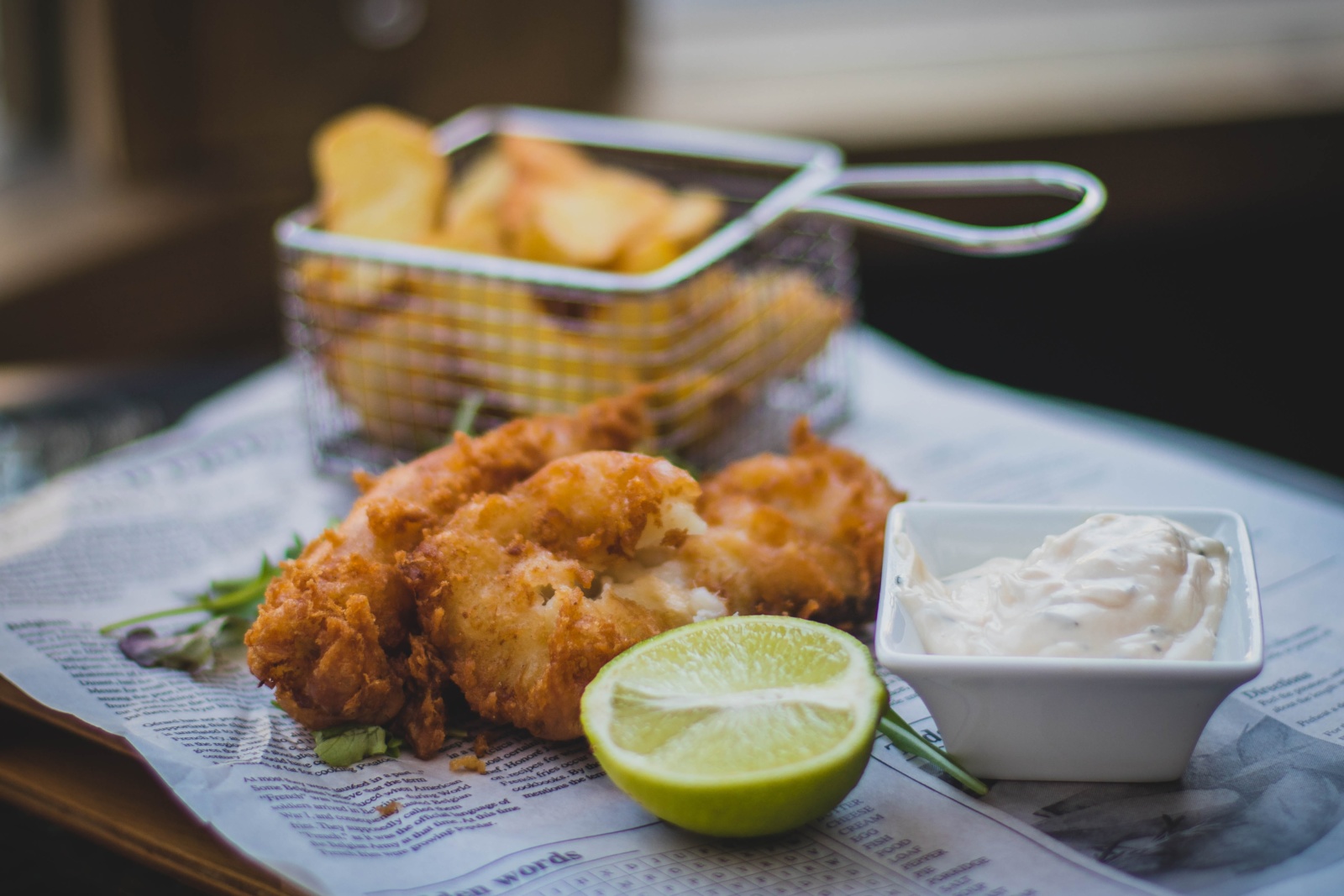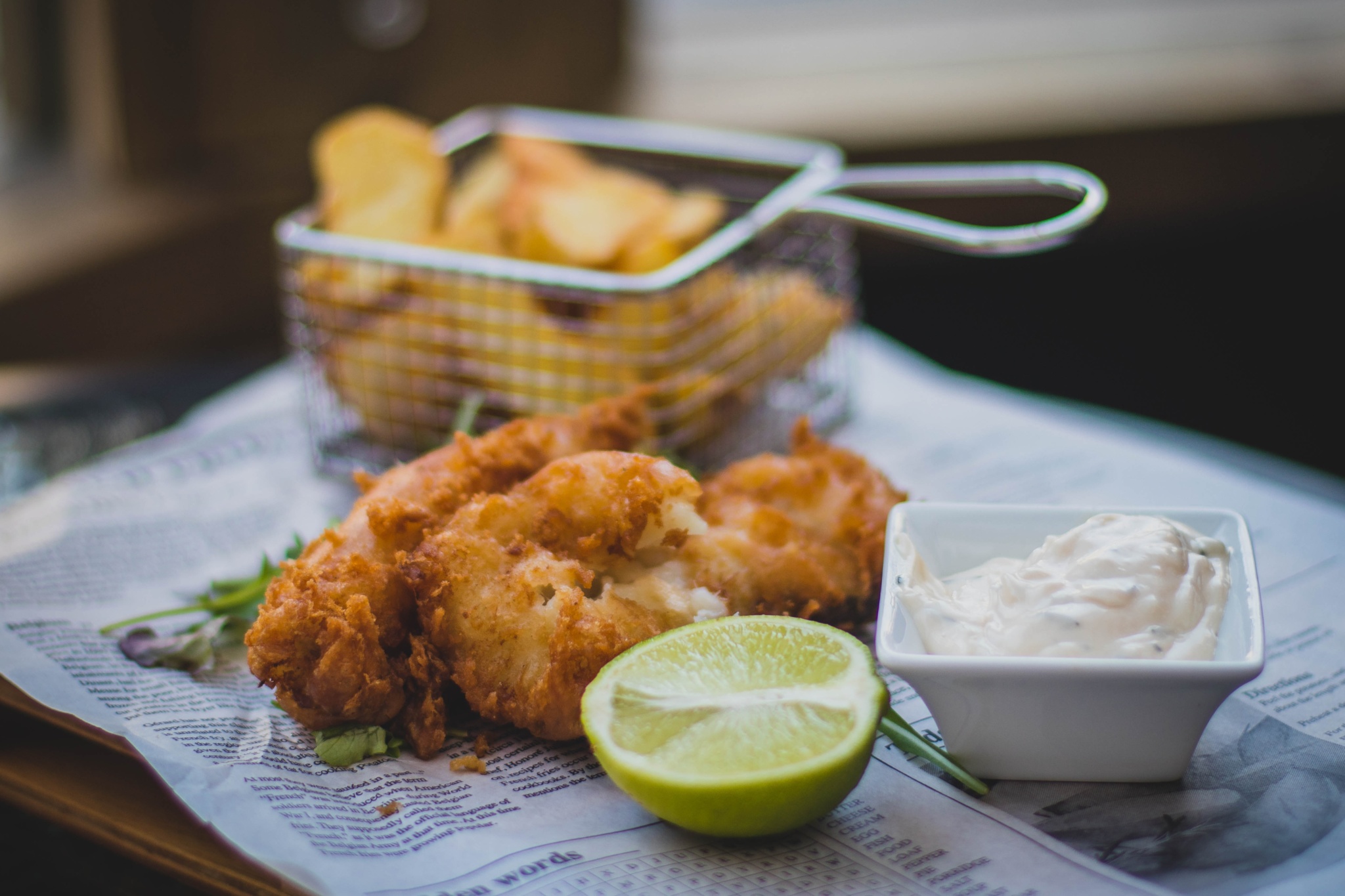 Lake Huron Fish and Chips
Located only one block away from Providence Bay Beach, Lake Huron Fish and Chips is THE place to get fish and chips on the island. We highly recommend ordering take out and heading down to the beach for a sunset dinner. I mean, fries, ketchup and a sunset is the perfect recipe for happiness.
Other Places We Wished We Ate at But Didn't Get a Chance to:
The Island Jar: We made our way to Little Current one evening, but not earlier enough to eat at The Island Jar. COVID has either forced many small businesses to permanently close or drastically reduced their hours. In the case of The Island Jar, it's the latter.  The Island Jar is a whole food market and café that has the motto – Eat well. do good. feel better. They sell natural food products, supplements, natural cosmetics and self-care products, bulk herbs and spices, and eco-friendly products. They also have a restaurant offering fresh, healthy meals, snacks and drinks. All the food is made in-house with the freshest local ingredients. We definitely know where we're heading to the next time we visit the island.
Be sure to watch part 1 and 2 of our Airstream adventure on Manitoulin Island!