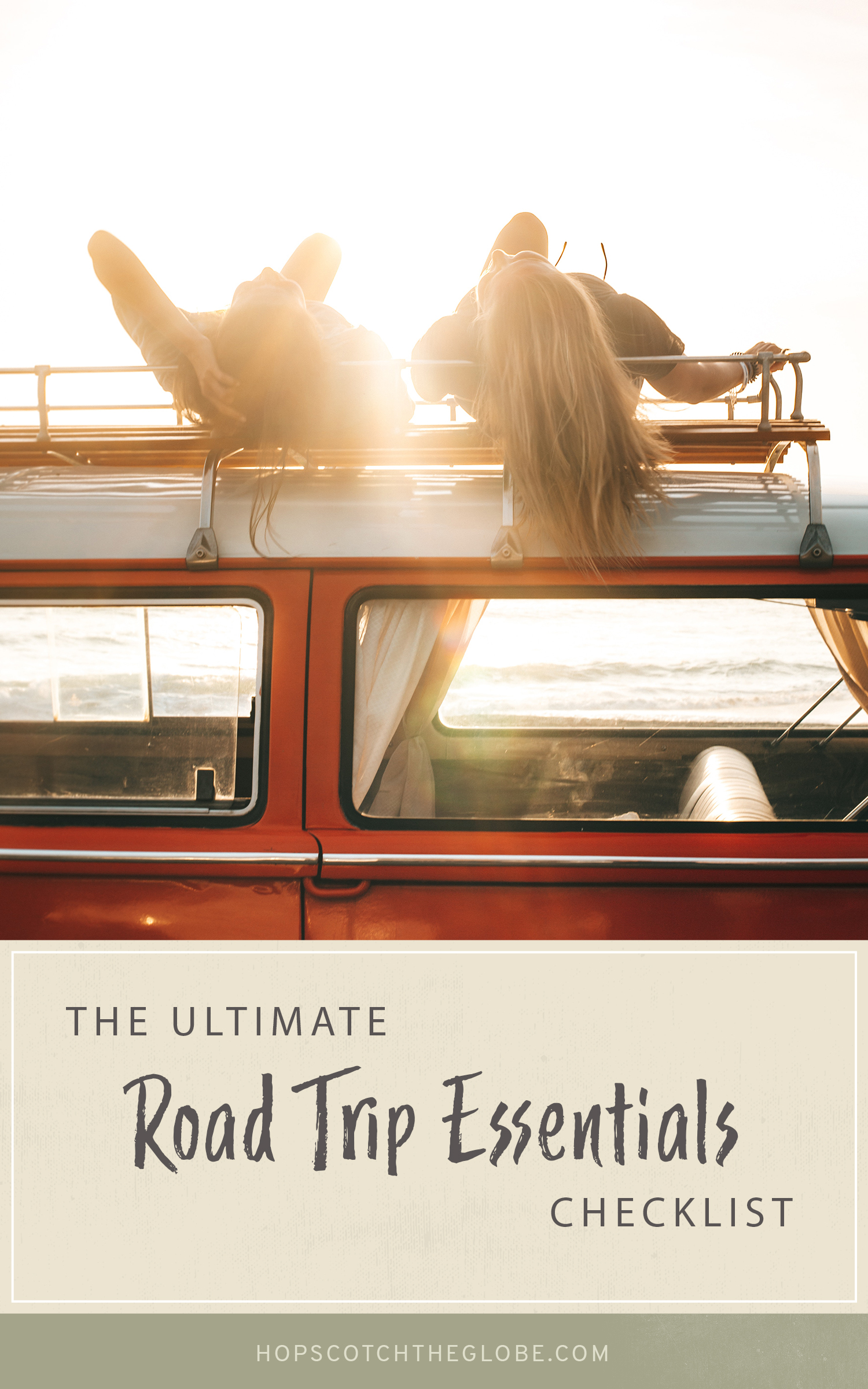 Everyone is on the road trip bandwagon these days, and I'm pretty excited about it. Road trips are my preferred way to travel. I seriously get overjoyed when someone asks me to help them plan theirs. Whether it's tips on what to pack, road trip essentials, where to find free overnight RV camping or best places to go, I'll gladly help you put together the most epic road trip. Speaking about road trip essentials, that's what this post is all about, with a focus on autumn travel.
Whether by car, motorcycle, bus, van or RV, I love hitting the open road to discover new places. My family loves road tripping so much that a few years ago, we bought a vintage Airstream, renovated it, re-renovated it, and now, travel and live in it half the year. You can say that road trips have become an area of travel that we've become experts in. After years of experiences, I've put together a list of road trip essentials that you'll always want to travel with.
15 Road Trip Essentials: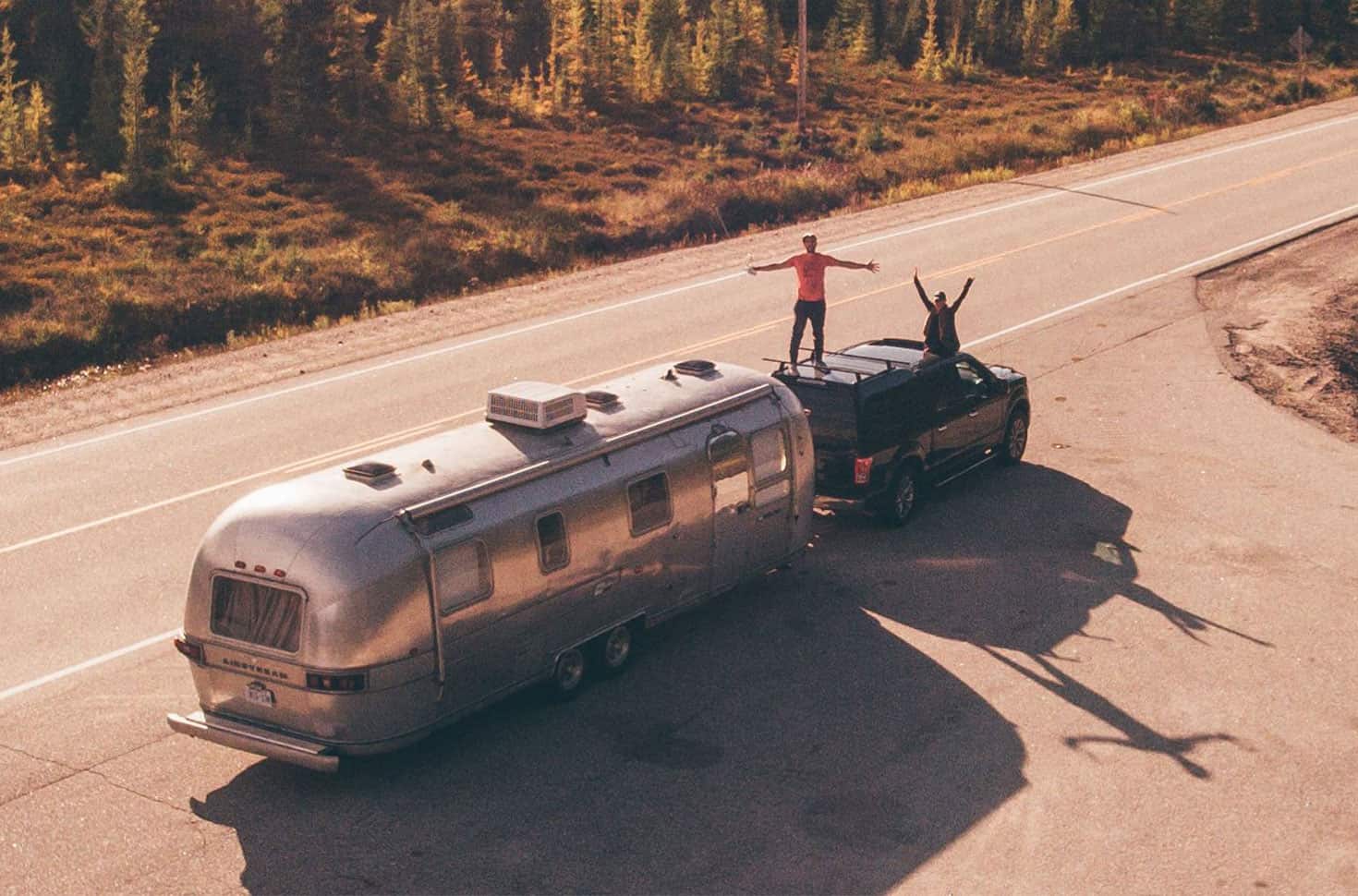 1. Get Your Butt Covered with Travel Insurance
The first road trip essential I want to talk about is travel insurance. It's something I can't recommend enough. Whether you're planning a trip out of or within your country, you should make sure you're well covered.
You may be thinking, "Why would I need travel insurance when travelling within my own country?" As a Canadian travelling within Canada, I asked myself the same thing a few months ago. The truth is, provincial health insurance plans will only cover some medical expenses. So, if you're Canadian and planning to travel out of province, BMO Travel Insurance can cover you no matter where else in the country you may go. Whether it's a quick road trip to visit a friend in another province or you just want the flexibility of insurance coverage throughout the year (that's us), BMO Travel Insurance is there for you. All plans come with 24/7 travel assistance, including a network of medical and travel insurance professionals.
Domestic road trips have been the preferred choice for travel this year, and I see this continuing for the foreseeable future. I've always encouraged fellow adventurers to explore their own backyard, and there isn't a better time to do that then now. I have peace of mind knowing that my family is covered through BMO Travel Insurance for these domestic Airstream adventures, and I hope it does the same for you.
2. Awesome Music and Podcasts
What's a road trip without awesome music or a good podcast? There's no way I can get through hours of driving without blasting good tunes and singing at the top of my lungs. Some of my favourite songs are ones that take me back in time. Blink 182 takes me back to my early high school days while Avril Lavigne reminds me of my first crush and break up. Ace of Base takes me back to a time when me and my best friend would put on loads of makeup and choreograph some epic dance routines in her living room.
If you follow me on Spotify, then you'll see I have plenty of playlists made specifically for long road trips. Whatever your mood, I've pretty much got you covered including awesome beats without lyrics. Make sure to download your favs offline so when you're in a no-data zone you can still listen to your tunes.
When it comes to podcasts, I'm really loving Oprah's SuperSoul Conversations, Armchair Expert with Dax Shepard, Stuff You Should Know and Serial.
3. Snacks with Reusable Containers
This is the tastiest of the road trip essentials – snacks! I'm a snack monster. I never travel without a bag full of snacks. Having access to healthy and fun food at all times, especially on a road trip, is essential. I like to store them in these reusable zip lock bags. Some of my favourite road trip snacks are fresh fruit, laddoo balls, dried nuts and berries, slices of cucumber, avocado, watermelon, chocolate, crackers and a jar of nut butter. Okay now I'm hungry. BRB.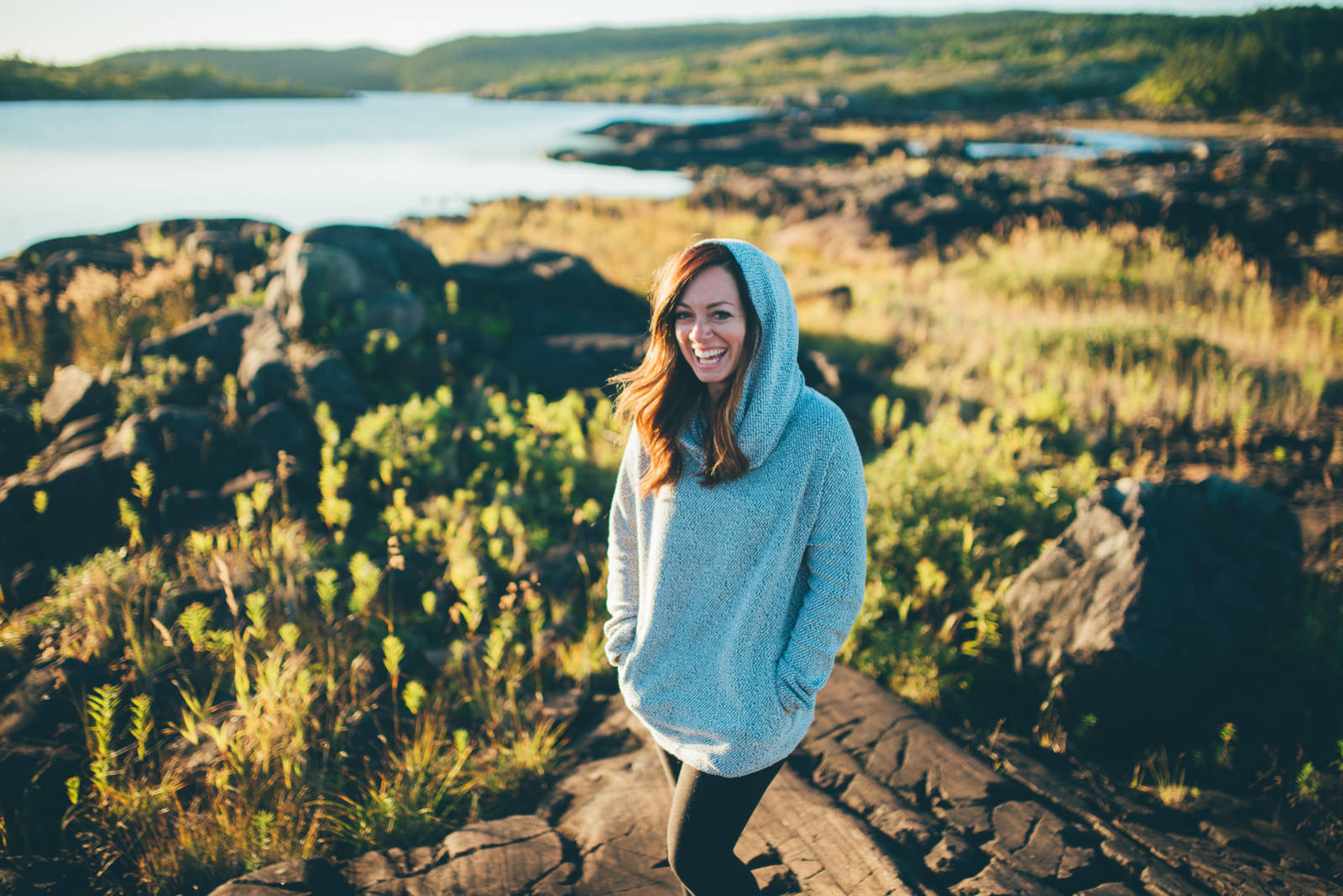 4. Cozy Clothing for a Variety of Climates
Tight jeans are a no, no for long road trips. I'm all about comfort and this is especially true for airplanes and cars. My go-to road trip essentials outfit involves a pair of track-pants or tights, a stylish-yet-soft T-shirt, sweatshirt and a cozy pair of socks.
If the weather's hot, the layers come off, and I'm all about being bare foot. Weather can also be unpredictable at times, so it's good to bring layers and of course, a rain jacket.
5. Fun Games
Andddd, I'm back! Let's talk about games…
You're never too old to play games. One of the best ways to pass time on a road trip is by playing games with everyone else in the car including the driver. Three of my favourite road trip games are A-Z, 20 questions and the waving game. The A-Z game is pretty simple. You choose a category, say "countries of the world," and rotating around the car, each person takes turns naming a country that begins with a letter of the alphabet (going in alphabetical order). It can get pretty tricky depending on the topic.
The game 20 questions is another simple game. One person in the car chooses a person, place or thing and the others must ask yes or no questions in order to guess that person place or thing.
Lastly, the game how-many-people-can-you-get-to-wave-back, is probably the most straight forward and most fun. Each person in the car takes turns seeing how many people in a row they can get to wave back. Don't be surprised if you get both confused stares and overly excited
reactions in return.
6. Reusable Water Bottle
Whenever I can choose zero waste travel essentials, I will. I avoid plastic water bottles at all costs. This means a reusable water bottle follows me everywhere I go, including road trips. I generally like to fill up my 1.5 litre water bottle with double filtered Berkey Water. I'm a water
snob and not afraid to admit it. Ditch the plastic bottles you buy at gas stations and fill up a reusable bottle instead. This reusable water bottle cleans your water using UV light and even bring along these Santevia mineral stones to add additional minerals to your water.
7. Trash Bag
The longer the road trip, the more apple core, avocado pits and baby wipes accumulate. Having a trash bag in the car keeps it cleaned and organized. No one enjoys arriving at their destination feeling like they're stepping out of a landfill. Trash bags for the win!
8. Jerry Can of Gas
You never know when you're going to find yourself on a long road, without a gas stations in sight for miles (or in our case kilometres). For these rare, but not completely uncommon times, you'll never regret having a jerry can of gasoline on you.
9/10. Phone Charger and Car Mount
Google Maps or Waze are much more accurate and informative than a car GPS. For that reason, I always use my phone to navigate. A fully charged phone on a car mount is essential to keep me en route. Also, no road trip is complete without good music and podcasts. You need a charged phone for that too.
11/12. Spare Tire and Pump
Everyone who drives should know how to change a tire. Up until we bought our Airstream I didn't know how to change a tire. That all changed when one of our Airstream tires fell right off while we were driving. Now I know how to change a tire, and we never road trip without a spare and tire pump. A spare tire and pump are two road trip essentials you'll be so thankful to have.
13. Emergency Survival Kit
Along with travel insurance, we like to keep a survival emergency kit in our car for long road trips. It may sound a bit over the top, but it's better to be safe than sorry. You can purchase already made emergency kits or build your own. If you're building your own, these are some items to include: a standard First Aid Kit, crank operated flashlight, jumper cables, hand sanitizer, heated blanket, non-perishable food, can opener, pocket knife, toilet paper, duct tape, paper maps, traditional medicines and a whistle.
14. Camera
Some of my best memories have been on the road. What better way to reminisce about the good ol' days than through photos and videos (says the girl who's makes a living from traveling with a camera). I cherish my travel photos so much and can't imagine traveling without a camera. For the past year, we've been traveling with our Fujifilm Instax, which I'm obsessed with. Even if I only take one photo, that one photo will forever remind me of that beautiful road trip I had back in the day.
15. COVID-19 Kit
These days, you're going to need to pack a face mask and hand sanitizer as well, but we all know this by now.
---
Now that you've got your road trip essentials, it's time to hit the road. If you're looking for ideas of where to go and more road trip tips, check out these posts:
---
Disclaimer: This blog post is sponsored by BMO Travel Insurance. As always, all thoughts and opinions are my own.