Canada turns 150 this year and to celebrate, the Hopscotch the Globe team has hit the road for a five-week road trip across the country. Our first stop? British Columbia! Here, we travelled from Vancouver to Vancouver Island to explore Nanaimo and Tofino. We also spent a couple of nights in Golden enroute to Alberta.
British Columbia is one of the most beautiful places on this entire planet. From the moment I set foot on this Canadian province, I fell in love. The mountains make me cry from joy, the ocean views plant a perma-smile on my face, the wildlife make my heart skip a beat, the cuisine makes me foodgasm and the kindness of the people make me never want to leave. The more of British Columbia I experience, the more proud I am to be Canadian. I'm confirmed that one day I will live in this magical place. It feels like home.
This post will take you on a visual and literal journey through British Columbia. When I look at these photos and watch these videos, it takes me back to this Canadian paradise that I've fallen so deeply in love with. I really want you to experience it for yourself. Now scroll down, and get inspired!
The Nature
British Columbia is a natural beauty. No matter where you are in the province, you'll be surrounded by breathtaking landscapes. Even in the city of Vancouver, you can walk down the street and catch a glimpse of the ocean or snow capped mountains in the distance.
Vancouver Island is paradise in my eyes. There are so many hiking trails surrounded by massive trees, impressive waterfalls and moss covered ground. I feel the closest to nature when I'm walking barefoot, so off my shoes went for most of the trip. Feeling the forest beneath me relaxes every muscle in my being, keeping me present with each step I take. The mud between my toes and moss tickling the soles of my feet is extremely satisfying.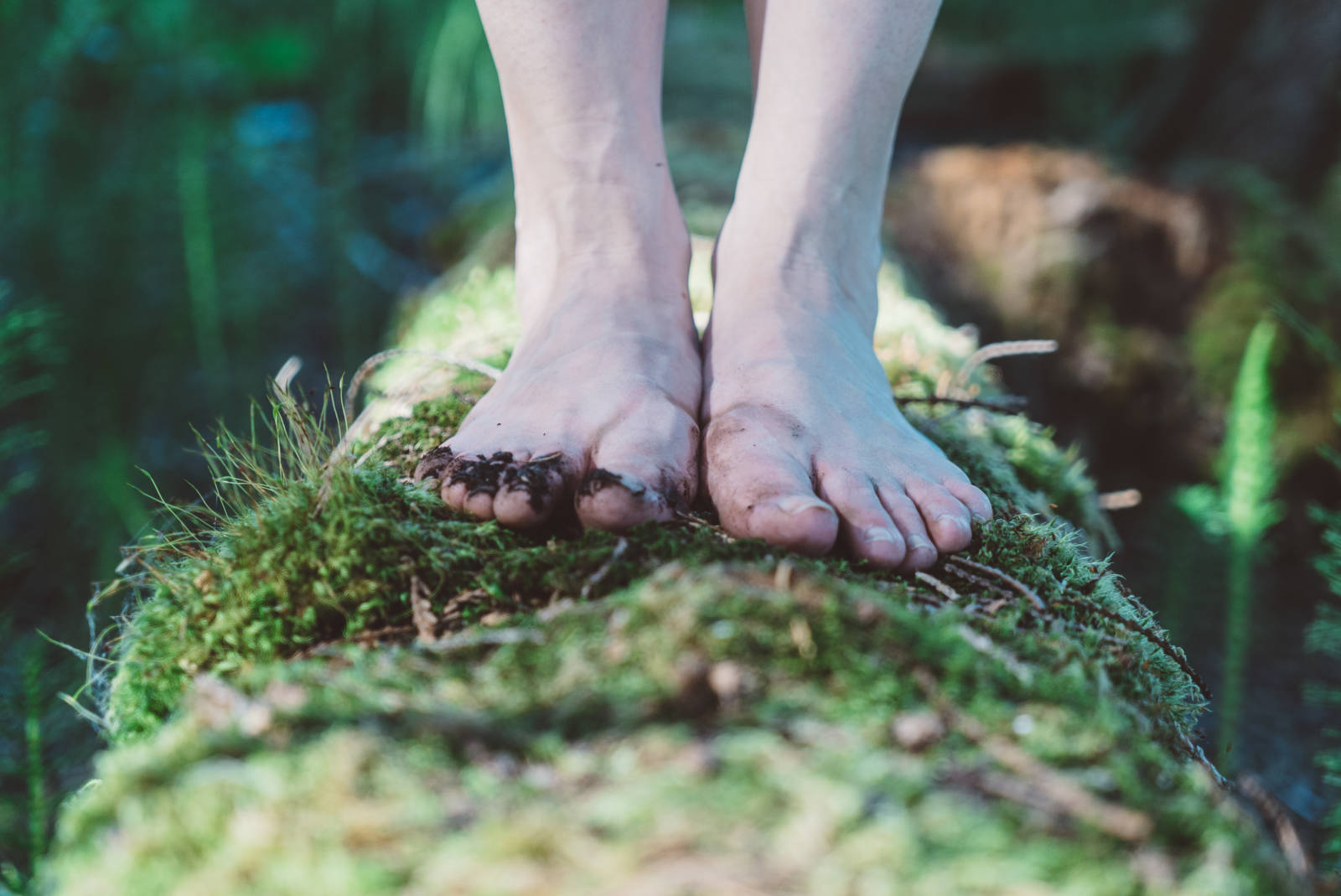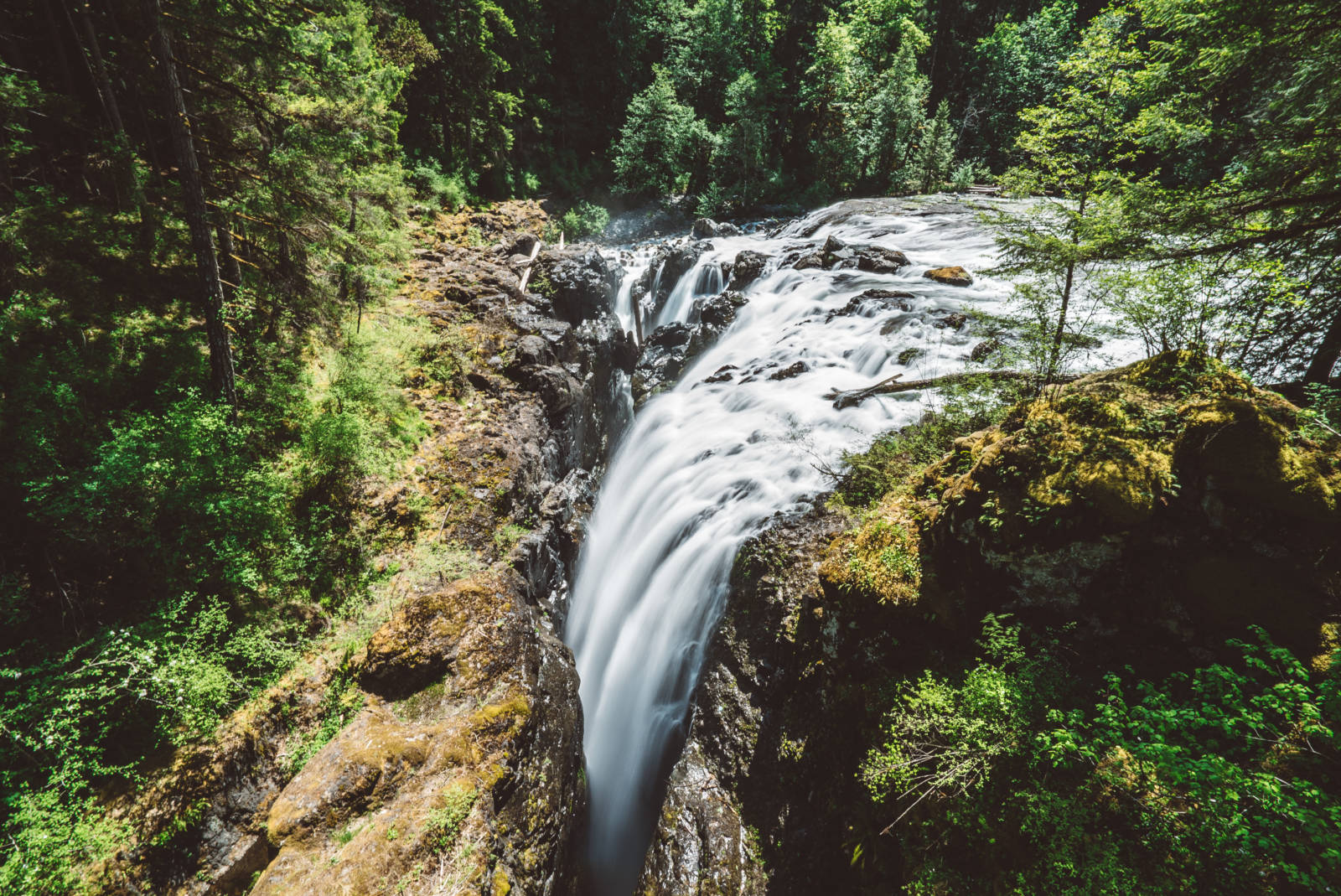 The Wildlife
Just off of Vancouver Island is the very small Snake Island. Here you can spot a countless number of seals soaking up the sun or bobbing up and down in the sea. Not only can you observe these wide eyes whisker faced cuties from the boat but you can even swim with them! Obviously, the HTG crew joined the team at Sundown Diving and did just that.
The boat ride to get to Snake Island is half the fun. I remember looking back as we left the dock and thinking:
"Damn, I can't believe this is Canada."
To see the island from the middle of the ocean is overwhelming. I was filled with so much gratitude. While most of the seals didn't care much for us, others were very curious. One little pup in particular swam alongside us the entire time. He'd pop his little head up and look me straight in the face, then dive back down into the seagrass, twisting and turning, flirting with the camera.
If you're like me and can't get enough close encounters with wildlife, than going bear watching is a must. Witnessing black bears mating easily makes my "top things I've done in life" list. We were lucky to see ten bears within our two-hour adventure, but to see them making sweet love (in a shockingly what seemed to be aggressive way), was a once in a lifetime experience. Even our boat captain at Ocean Outfitters Tofino. had never seen bears mating in his seven years of guiding these tours.
The Tranquility
"Sometimes we are looking for something, and we aren't sure what it is. Many times, that something is nature."
These words were spoken to me by a very kind and artistic man I met in Tofino. As he spoke, these wise words engrained themselves into my brain and will be something I come back to for the rest of my life. Being in British Columbia, surrounded by nature, I found stillness. Stillness in the nature that surrounded me and within myself. As a creative individual and business woman, my mind is constantly running at 100km/hr. To slow down and just be is something I've been desperately craving without even knowing it. British Columbia and the amazing man from Tofino reminded me of the importance of tranquility and how nature has the incredible power to heal us.
A memorable moment of stillness I found was during a morning in Golden. We stayed at a beautiful cottage at Chancellor Peak Chalets that we found on Glamping Hub that is surrounded by mountains, forest and complete stillness. I sat there, enjoying my breakfast and feeling so at ease. It was as if someone pressed my reset button.
The People
The man who spoke those wise word above goes by the name Feather George who works out of a carving shed beside the Wickaninnish Inn in Tofino . He, among many others, were inspiring individuals that we met during our time in British Columbia. Some other characters we met include:
Two Vancouver Hippies – The two twenty-something bareback, jewelry wearing, barefoot city walking beings were awesome! Our brief conversation with them ended with them smiling and saying, "Just living the dream!" I'm not sure if they meant they were or we were, nonetheless, we are all living the dream. We're healthy and live in a world with endless opportunity. It's nice to be reminded of that.
Jenny the Non-Stargazer – Jenny is from Vancouver but was visiting Tofino for the weekend. She was fast to announce that she wasn't one to look at the stars, but she loved beer. She drunkingly offered some words of wisdom to us as we stood by a bonfire one night: "Sometimes you need to be romantic with yourself. That means just being with yourself, enjoying your own company." This is especially important to remember when you're in a relationship or travelling with others. Taking time to yourself is the key ingredient to a great trip.
Two Ferry Ladies – There were two ladies in their sixties we met on the ferry to Vancouver Island. They immediately struck up a friendly conversation with us without hesitation. This simple action reminded me of the importance of human connection. Often, we go about our day not interacting with others. Yet a simple smile or hello can change yours and that strangers entire day.
Watermelon Girls – While people watching in downtown Nanaimo, I spent a good 30 minutes observing two girls in their late twenties. They in the middle of the sidewalk, laughing and dancing with watermelons in the middle in their hands. They reminded me that we're never too old to play.
Topless Man – I can't forget to mention the topless man we watched strutting his stuff on the streets of Vancouver. He reminded me that I need stop eating so much damn chocolate and get my ass into shape.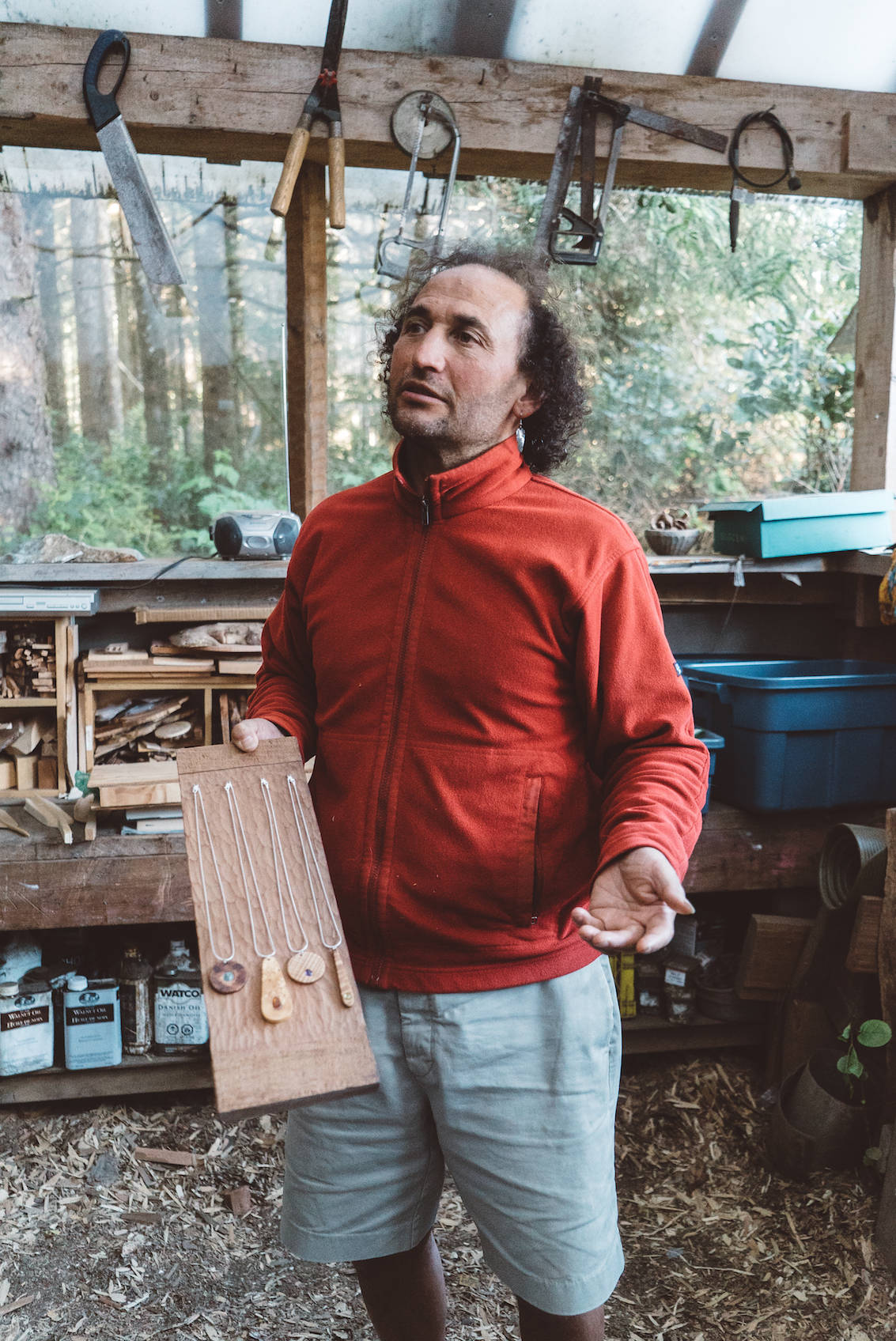 The Ocean
Tofino is a cute surfer town on Vancouver Island. If you have a strong connection to the ocean, this is the place to be. Upon arriving, I became perfectly overwhelmed by its jaw-dropping beauty, relaxed local vibe and soul-stirring energy. Nearly half of the people I met during my stay were from other parts of the world, but found a home in Tofino. Most came without the purpose of staying, but quickly realized they couldn't be anywhere else. Tofino had captured their hearts, and it's easy to understand why.
If there's one thing you can't miss doing in Tofino, it's surfing! If you're a beginner like me, you can sign up for a lesson with Pacific Surf Co. Even though the ocean water is not an enjoyable temperature in June, it didn't stop us from hitting the waves with our boards. Surfers from all over the world surf here year round. As long as you're suited up properly and the waves are good, you can spend the day on the water. I was a bit worried of how cold I would be since the waters here never reach above 17°C/63°F but surprisingly, just like with swimming with seals in Nanaimo, I was very warm in my wetsuit.
The Food
Every single meal I devoured in British Columbia made my tastebuds dance. It was all so damn good! I actually was focused on the deliciousness of it all, that I forgot to take photos. Well, except for this one below of Trish who is obviously enjoying her Tacofino. If you love vegan or vegetarian food, this Canadian province will make you squeal with joy from the many options. If you love sushi, Vancouver offer the freshest, most flavourful I've ever had in my entire life.
What I've learned from my time spent in British Columbia is that it's more than a place, it's a feeling. It's tugged on my heart strings and left me feeling full. Full of love and pride for my home country. It's a large reason why Canada is easily my favourite country to travel and live in.
? Press Play on the Videos Below and Travel to British Columbia ?
IMPORTANT: Siya and I have left a hand written letter in Tofino for YOU to find. Once you find it, take a photo with it, post it on Facebook, Twitter and/or Instagram and hashtag #HTGLetter. To find out where we've left it exactly, watch our videos below.
Explore Vancouver Island!
Find Out Where We Hid Letter #1
What parts of British Columbia are you excited to experience the most?
A special thanks to Toyota Canada for sponsoring this incredible trip. As always, all opinions are my own.
Want access to travel deals, giveaways and more? Sign up for our newsletter!